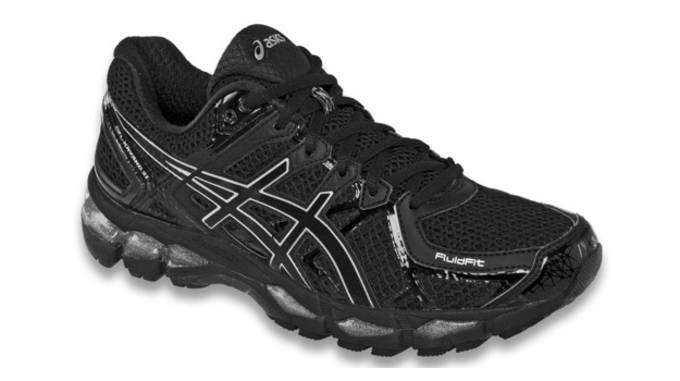 Growing up as a wrestler, a sport where the brand is huge, it is refreshing to see Asics in style. Recent collaborations with Ronnie Fieg from KITH have put the Japanese brand in the mainstream, something they were previously lacking. However, Asics still does not have the influence of brands like Nike and adidas in professional sports. They lag behind the big boys in tennis, and they don't even manufacture basketball or baseball shoes.
But when it comes to running, nobody beats Asics. Every year they come out with reliable, quality running shoes for a reasonable price. Watch a marathon, or just check out the gym-rat running at a 9-mph clip on the treadmill, and there's a good chance a pair of Asics is on their feet. Whether it is the huge variety, the quality, or the flashy colors, Asics keeps killing the running game.
Asics once again has new heat for runners this year. They have released new models of many popular lines, including the GT-2000 and the Gel-Kayano, upgraded with new technology and better materials. They have also introduced some brand new models, like the Gel-Pursue. So whether you are in the market for a new pair, or doing some sneaker scouting for the NYC Marathon next week, check out the Best Asics Running Shoes Available Today.
CLICK HERE TO CONTINUE STORY
Jared Swedler is a student at Baruch College living in New York City. He can be found cheering on the Knicks and hitting vintage stores in the East Village to find throwback gear from the '90s.
RELATED: 10 Running Shoes That Won't Ruin Your Street Cred This Fall
RELATED: Asics Brings Glow in the Dark Technology to Your Favorite Running Shoe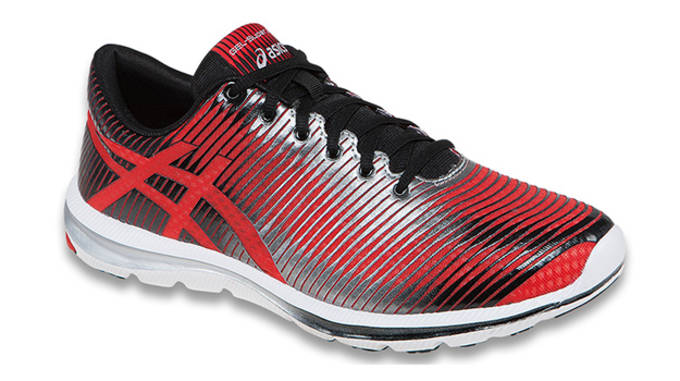 Gel-Super J33
Weight: 7.3 oz
Key Tech: Seamless Construction
Price: $100
Many of Asics running shoes have been around for years, so it is always nice to see a new model. It looks like Asics found a winner with the Gel-Super J33. It is the newest member of the Natural 33 line, which are all minimalist sneakers. Fittingly, the shoe comes in weighing just 7.3 oz. With FluidAxis technology that aligns the grooves of the shoe with the joints in the foot, the Gel-Super J33 provides great support while remaining lightweight.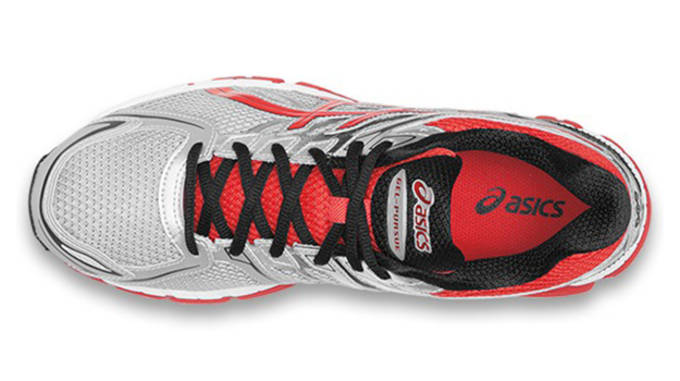 Gel-Pursue
Weight: 10.7 oz
Key Tech: Impact Guidance System
Price: $110
One of the best things about this brand new shoe is the price tag. For just $110, you are getting quite a lot of bang for your buck. The Gel-Pursue is very similar to the ever-popular Gel-Kayano, but much cheaper and quite a bit more responsive. The Pursue rides lower to the ground and therefore provides more stability. Overall, this shoe is great new offering from Asics at a very friendly price.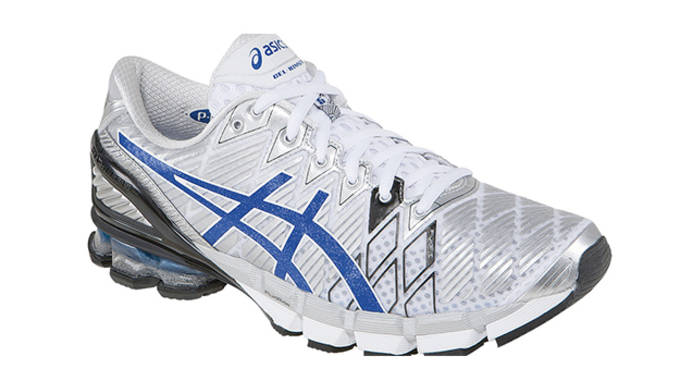 Gel-Kinsei 5
Weight: 11.3 oz
Key Tech: Stabilizing Heel unit
Price: $200
This is one of the most divisive shoes Asics has to offer. The Gel-Kinsei 5 is the product of brand new innovations from Asics, and in certain aspects it holds up very well. For starters, it looks awesome. The upper is seamlessly constructed to improve fit and comfort. The heel unit is improved for better shock absorption and stability, making the Kinsei an extremely smooth sneaker. This is without a doubt one of Asics's comfiest shoes.
And now the bad. Immediately, the price tag stands out. At $200, these are by far the most expensive Asics on the list. For the huge price bump, there is not that much of an improvement in quality. In fact, many people are complaining about a lack of quality. Apparently after wearing these shoes for a couple of months of high usage, the seamless upper can begin to fray around the toe box. So if you are a high mileage runner, perhaps go for a more durable pair.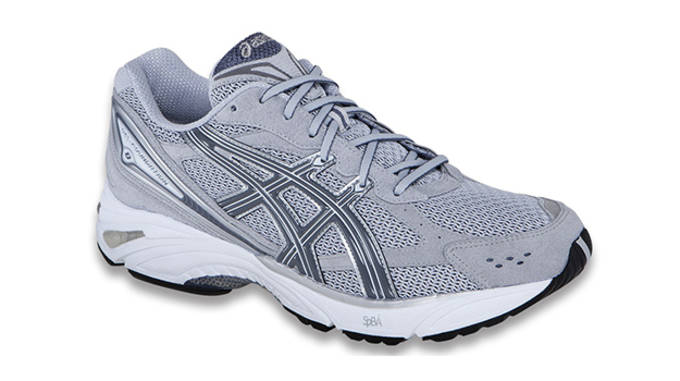 Gel-Foundation 8
Weight: 12.8 oz
Key Tech: GEL Cushioning System
Price: $110
The Gel-Foundation 8 is every overpronators dream. This is one of the most effective shoes at counterbalancing pronation and creating a comfy ride for every foot type. This begins with a big toe box and a wide, straight shape. However, the real key is the gel in the rear foot. It is specially designed with two different densities to minimize pronation. If you are an overpronator who can't seem to find an answer, stop reading right here and go pick up a pair.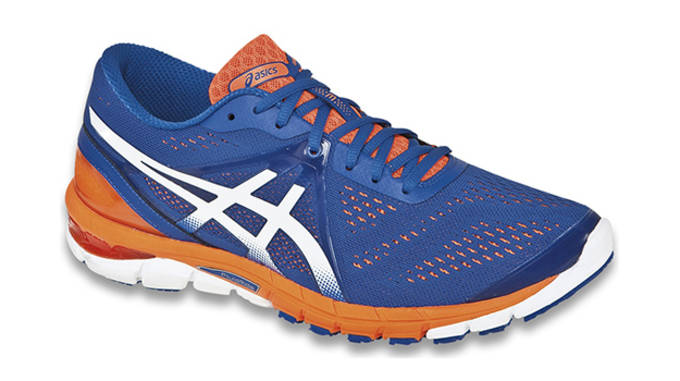 Gel-Excel33 3
Weight: 8.9 oz
Key Tech: FluidRide Midsole
Price: $120
The Gel-Excel33 3 is a huge improvement over the second version. By utilizing seamless contraction on the upper, Asics was able to knock a full ounce off of the weight of the shoe. The upper is breathable and lightweight, and it still form-fits to the foot. This lightweight shoe works great for any under-pronators looking for a comfy runner.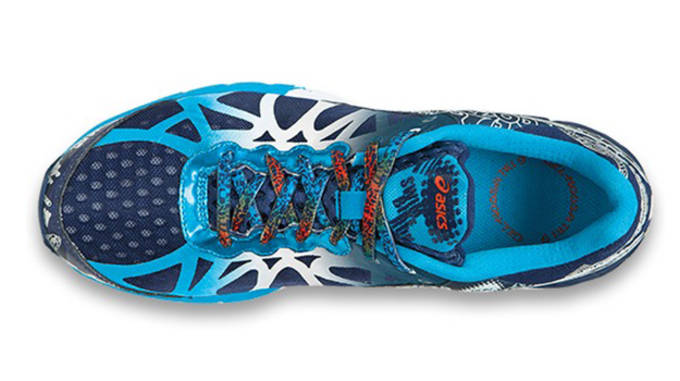 Gel-Noosa TRI 9
Weight: 9.9 oz
Key Tech: Open Mesh Upper
Price: $140
The Gel-Noosa TRI 9 is made specifically for triathlons, with more breathability and moisture drainage than any other shoe on this list. It still remains a great shoe for runners. The Dynamic Duo Max support system provides stability and comfort while remaining lightweight. These high quality sneakers are always touted as some of the most durable Asics has to offer, and the trend continues with this year's installment.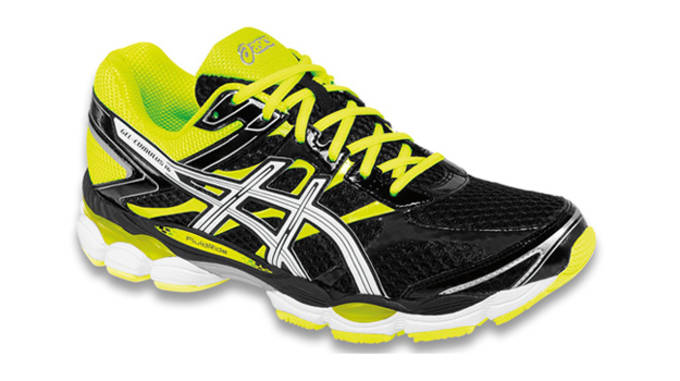 Gel-Cumulus 16
Weight: 10.6 oz
Key Tech: Guidance Line flex grooves
Price: $115
The great thing about the Gel-Cumulus 16 is how versatile it is. Anyone from mild overpronators to underpronators can wear this shoe and expect immediate results. For the first time ever the Cumulus was fitted with a FluidRide midsole for exceptional energy return, a big improvement over the previous model. At just $115, this pair is a steal for anyone looking for comfortable running shoes.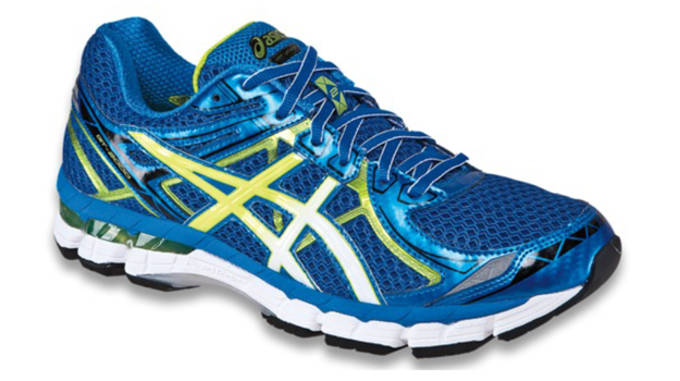 GT-2000 2
Weight: 11 oz
Key Tech: Dynamic DuoMax Support System
Price: $120
For many years, the GT-2100 line was one of Asics most popular sneakers. In 2012, we got the GT-2170, which was almost universally loved. That's why many were surprised when Asics stepped away from that name and rebranded the shoe the GT-2000, starting with last year's version. Although people tend to believe this shoe will never live up to its predecessor, I disagree. Asics did a great job upgrading the sneaker with a FluidRide midsole and a Dynamic DuoMax support system. The GT-2100 line has always promised stability and reliability, and this continues to be true with the GT-2000 2.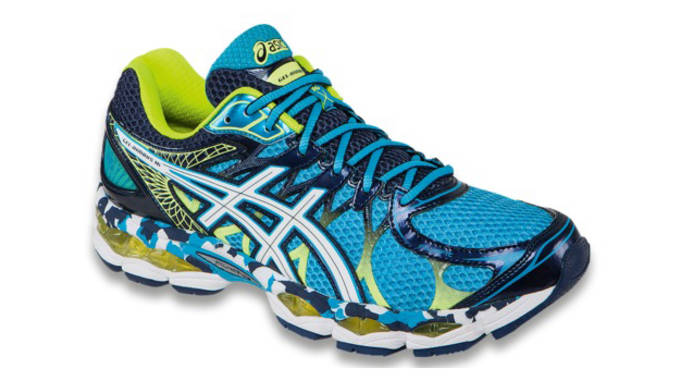 Gel-Nimbus 16
Weight: 11.9 oz
Key Tech: Heel Clutching System
Price: $150
If you are an avid runner, these are the shoes for you. The combination of gel packs and the FluidRide midsole create a light, bouncy run. The Heel Clutching System locks down the heel without giving you blisters. While the large amount of cushioning makes the Nimbus a little heavier, it allows the shoe to remain comfortable run after run.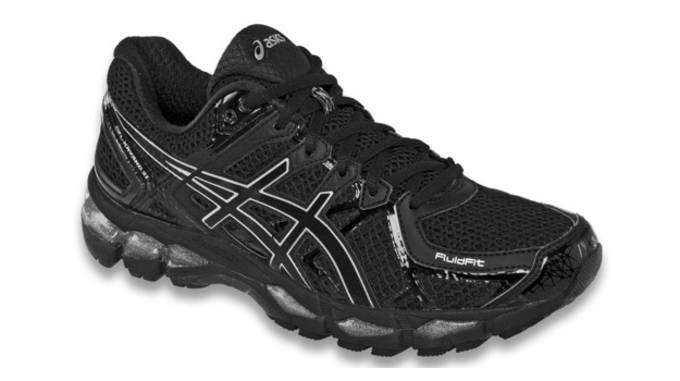 Gel-Kayano 21
Weight: 10.9 oz
Key Tech: FluidFit Upper
Price: $160
Always one of the most popular Asics models, the Gel-Kayano is back in a big way. The Kayano remains the gold standard for cushioned running shoes, with large gel cushioning packs in the heel and forefoot. This shoe is lighter than last years model, but it doesn't lose any of the comfort. The FluidFit technology conforms to the foot, and the new X-40 Sockliner adds comfort to the upper.
RELATED: 10 Running Shoes That Won't Ruin Your Street Cred This Fall
RELATED: Asics Bring Glow in the Dark Technology to Your Favorite Running Shoe