The Oklahoma City Thunder had a subpar performance against the Los Angeles Lakers. One key player that struggled was Russell Westbrook. The Thunder guard shot just 7 for 23 in the game.
Westbrook did have some positive moments including the debut of his Jordan X PE in OKC's color scheme. Westbrook ended up switching to the Jordan XX8 SE "Orange Camo" that he had previously wore in OKC's last game at Phoenix. Westbrook shot 4 for 11 with 10 points and 3 rebounds in the first half while in the Jordan X. He finished 3 for 12 with 10 points and 4 rebounds in the Jordan XX8 SE.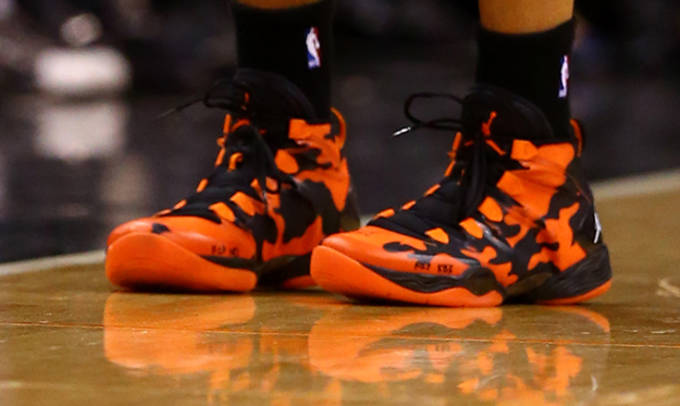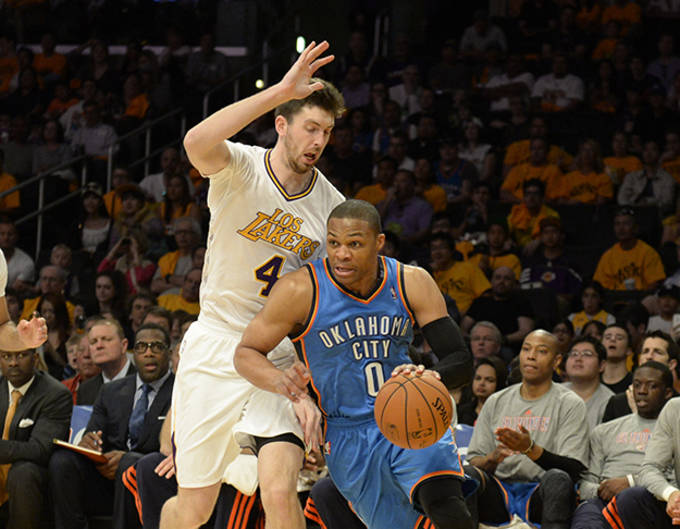 Lead Image via Sole Collector
Rafael Canton is a freelance writer from Queens, NY and contributor to Sneaker Report. Anytime there is a conversation about the NBA, music, or nutella, he can be found in the thick of the discussion. He can be found on Twitter @RafelitoC7.
RELATED: The Sneakers Worn for Russell Westbrook's Defining Moments
RELATED: SPOTTED: Russell Westbrook Has a Huge Night in OKC Jordan 3