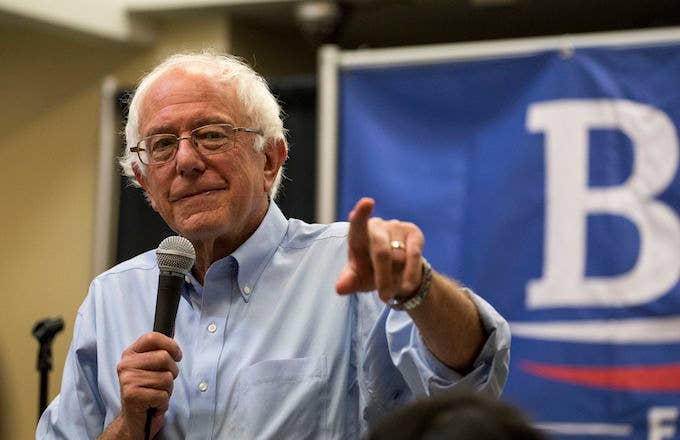 After leading the pack in TIME's readers poll for Person of the Year democratic presidential candidate and Vermont Sen. Bernie Sanders has won. 
Sanders who outdanced opponent Hillary Clinton IRL and in the polls won the online poll with over 10 percent of the vote. The presidential candidate who's been endorsed by celebs including Killer Mike, Mark Ruffalo a.k.a "The Hulk," and Zoë Kravitz, has won many over with his plans for police reform, the economy, decriminalization of drugs, and more. The win can only help Sanders' visibility and polls numbers at this point as he continues to trail Clinton. 
Runners-up to Person of the Year included activist Malala Yousafzai with 5.2 percent of the vote, who made the most influential teens list last year alongside Kendall and Kylie Jenner. TIME's 2013 person of the year, Pope Francis, came in third with 3.7 percent of the vote.