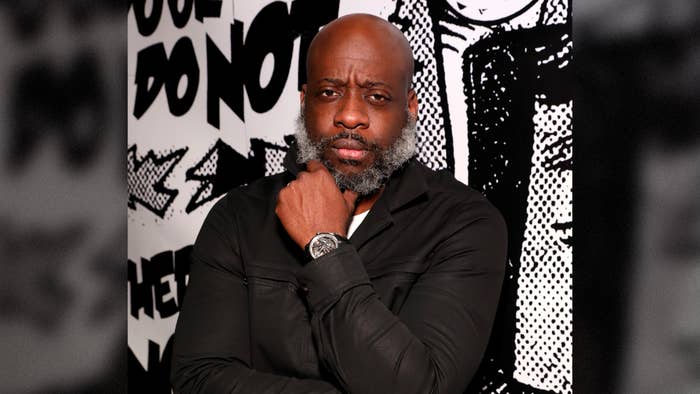 Set Free Richardson's superpower is pinpointing synergies between his many passions. While multihyphenate artistry is a relatively recent aspiration in the mainstream, Richardson has quietly been crossing cultural aisles since the '90s.
Respected in industries spanning sports, music, and now betting, per his new partnership with DraftKings, the Bronx-born and Philly-raised Renaissance man describes his intersecting interests in poetic prose. "I always say the basketball bounces [and] the drum bounces the same way the heartbeat bounces — it's a trinity effect," he tells Complex.
The Compound, a Brooklyn-based creative space and studio founded by Richardson, is a physical manifestation of that trifecta. Built as a space where creatives across different disciplines can come together to drive conversation, The Compound is a continuation of the work the music producer and marketing maven has done since his days blending streetball footage and underground rap songs to create AND1 mixtapes. It's where Yasiin Bey once recorded a song and shot and edited its music video all in one night; where watch parties for NBA games evolve into barbershop-esque platforms for debate; and where hip-hop legends the likes of Jadakiss feel comfortable bouncing ideas off a room without judgment.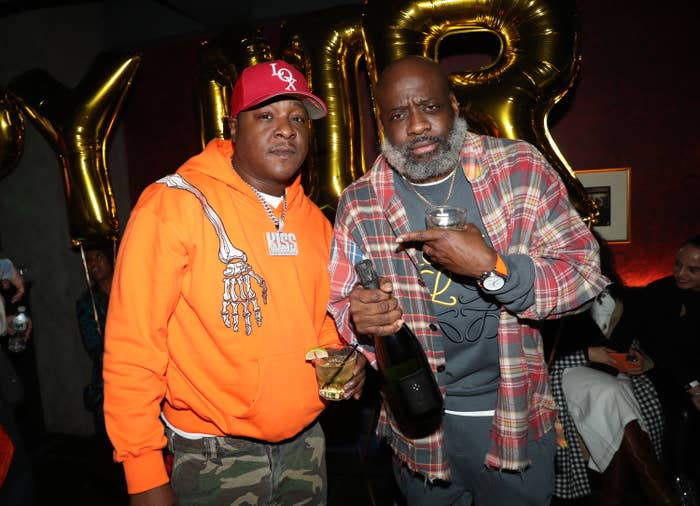 "The Compound is like the foundation or the homebase for culture," Kiss tells Complex. "You can go there and absorb or experience music, art, lifestyle, fashion, all at once. It puts you in a certain feeling, a certain zone."
As a part of The Starting Five, presented by DraftKings, the Lox rapper was enlisted to represent a specific side of basketball culture during conversations at The Compound, sharing his expertise and creative perspective alongside Richardson and several other industry experts around the sport. "I bring the hip-hop, sneaker, and basketball elements to things," he explains. "I bring some things out of [Set] Free that he didn't know he had in him, and he brings some things out of me that I didn't know I had in me. That's why we like to be next to each other and create ideas, because there's a certain energy there when we're together. For anybody that steps into The Compound, you get a creative rush. You start thinking and imagining and coming up with ideas just by being there. It takes you on a journey."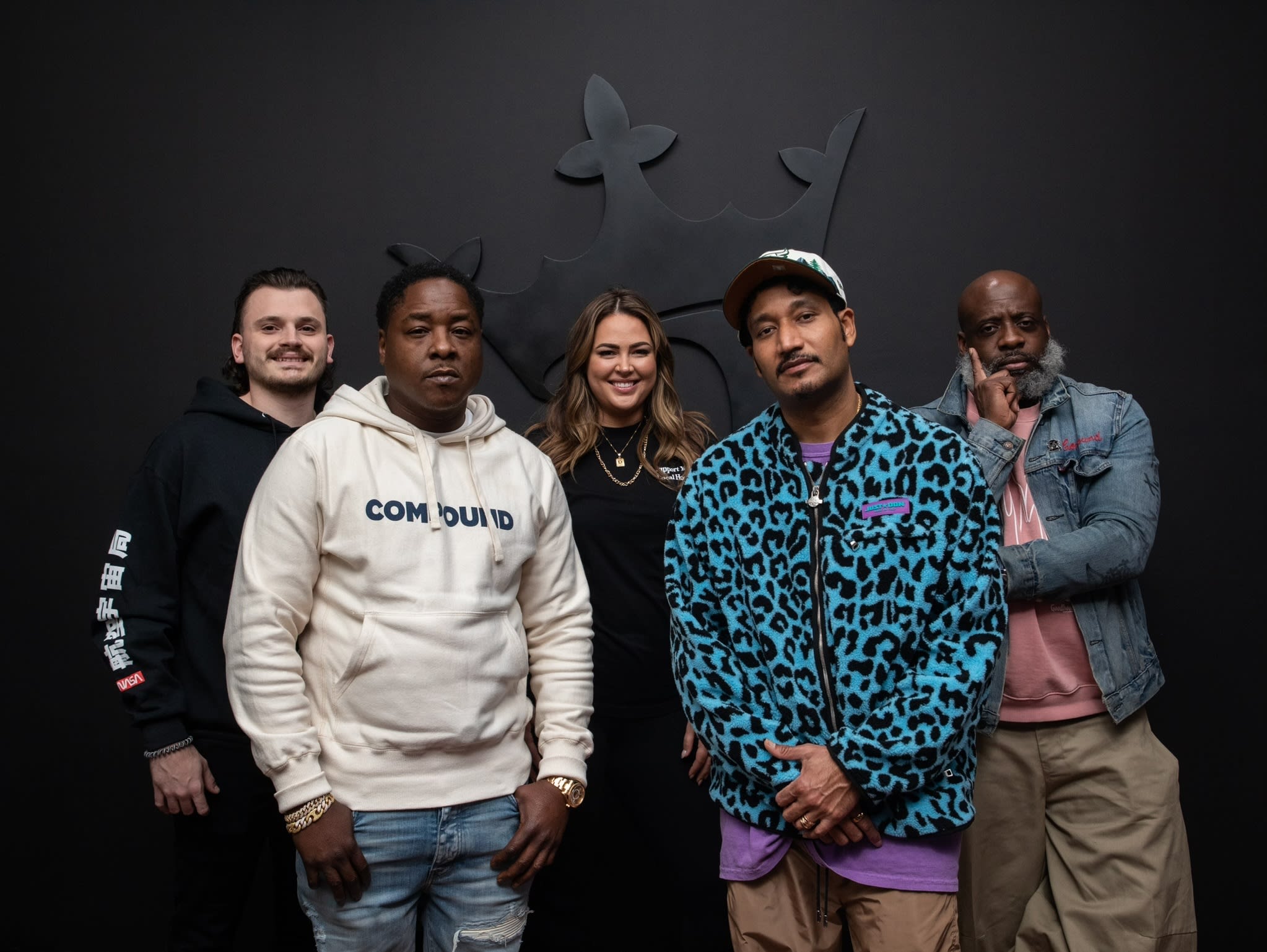 In conversation with Complex, on a typical New York City night, Set Free Richardson walks us through where that journey usually takes its travelers. Below he shares his thoughts on the evolution of basketball's relationship with hip-hop, the possibility of an AND1 record label, and the mission of his curated space, The Compound.
Complex: Explain what The Compound is and what is your role as its creative director.
Set Free Richardson: The Compound is a place for creative sparring where people come to exercise their creativity across a bunch of different pillars like music, sports, fashion, technology, production, podcasts, etc… It's a place where all creatives come together and make the creative process fun. As the founder and creative director of The Compound, my job is to connect the dots for people to come together in a place that makes them feel inspired to bring their ideas to reality. 
As someone who's been at the center of hip-hop and basketball for years, how have you seen the relationship between the two evolve over time?
I think it's always been there from the start. I think there's a magnifying glass on it through media outlets and the individuality of social media. Basketball and hip-hop, or music in general, have been around since the time when players started connecting to their favorite music. I think with outlets and players being able to have a stronger voice in the world now, it's being exposed more. But it's great to see it continuously growing and evolving, this marriage of basketball and music — predominantly hip-hop.
Among the layers of basketball and basketball culture, there's fashion. How do you think that aspect of the game has evolved over the years?
Look at the headband. Look at the arm sleeve. Look at the short shorts, and then Jordan came with the long shorts. All the different styles of jerseys. Fashion, like sneakers, was done [both] on the court and off the court.
Football is covered up with a helmet. Hockey is covered up. Basketball and soccer you get to see a lot more aspects of human DNA in the body and in the face. So, the fashion gets to be displayed with the personality of the player [as well]. I think basketball [players] get to show the expression of the human physical form more than anything else.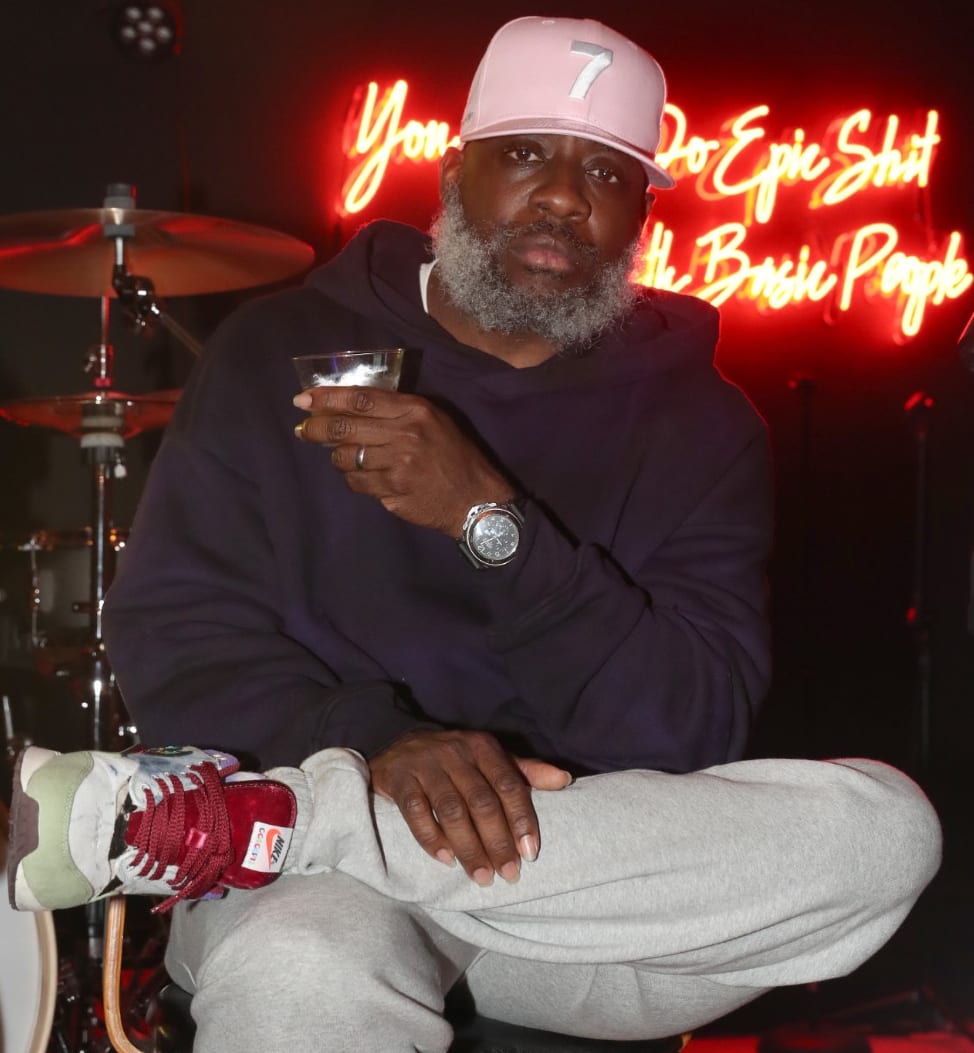 In a recent sports documentary, you mentioned wishing you would have created an AND1 record label. What would the music have sounded like?
I think at the time I was with AND1, we could have had an opportunity to continue to break artists. We had a platform when a lot of artists couldn't get on the radio. We had a vehicle and a distribution strategy with those VHS tapes. I think if we had created a record label, the music could have continued to expand more, even outside of hip-hop. 
From talking to older players, the players of past generations, a lot of them listened to jazz and a lot of them listened to R&B. Now, with the expansion of the global game, you have other artists from other countries that bring us closer to global music like Afrobeats, EDM, and other genres. If a record label or entity can be created, I think it would surround the significance of worldly music that's connected to the game right now. 
I was actually watching the doc earlier today. When Common's "1-9-9-9" came out, I was seven years old. So when I heard it for the first time in the film I was like, "Oh, wow, this is fire." It's funny how today you can go back and watch an old AND1 mixtape and the music still hits you the same way.
You see, that was the thing. At that same time, The LOX was on the radio, Puff was on the radio, Big was on the radio, Nas was on the radio. But it was another genre of artists — Mos Def, Common, Busta, the GZA. People only knew Raekwon and Meth and RZA [from the Wu-Tang Clan], but I was like let me get a GZA record to help get him some light. Noreaga and them, the "Invincible" track with Premier was one of my favorite records, but it didn't get the radio time or the airplay. That was always my goal when I was doing the AND1 mixtapes, to [highlight] artists of that caliber. And now 20 years later, Common is a megastar. Most Def is a megastar. A lot of these people are on the same level that their peers were on back then.
What's the vibe like at The Compound on an NBA game night?
You might catch an artist like Dave East recording a record while the game is going on. Jadakiss might be over. Or you might catch [someone from the] fashion world. You might catch a Don C over there just chillin, or a [A$AP] Bari. Just anybody. Anybody in the culture always comes through The Compound.
I call it a gym for creativity. If you do music, basketball, you're an artist, you're a director, you're an editor — it's a place where you come to sharpen your skills.
Tune into DraftKings for more conversations around the basketball culture, and check out where they get their inspiration below.