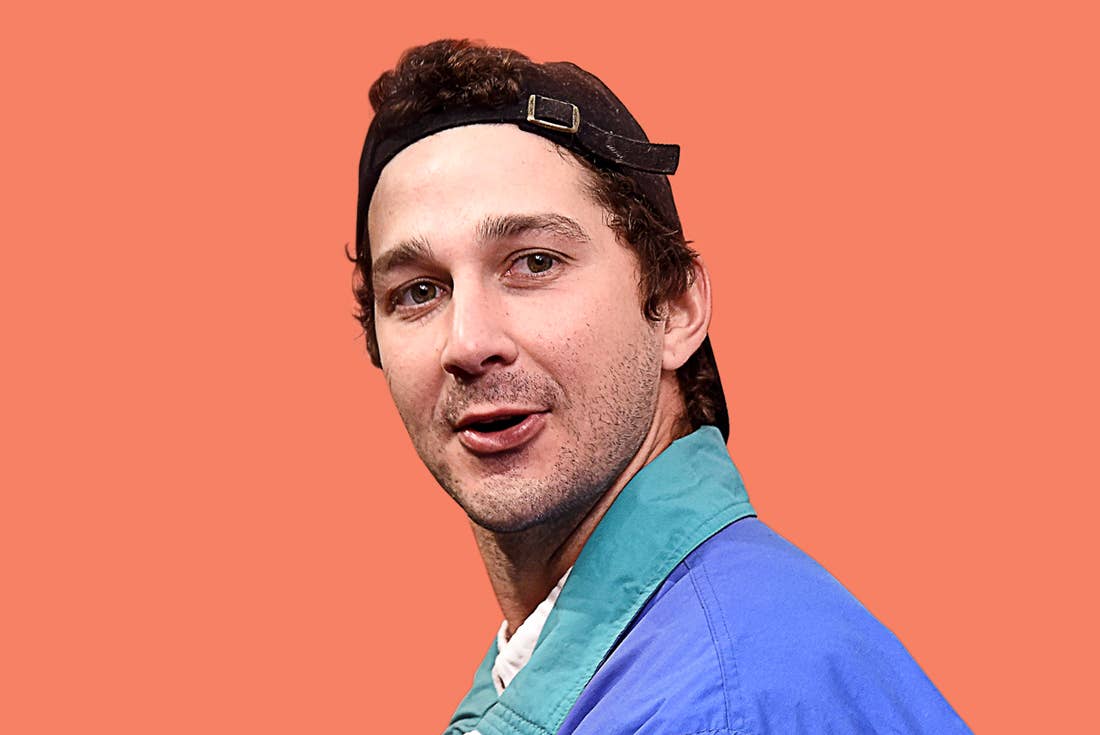 Standing in a cluster at the the sprawling East Village studio space of Israeli artist Izhar Patkin, which was serving as the venue for the after-party of LoveTrue's Tribeca Film Festival world premiere, a few coworkers and I were surrounded by the film's many high-profile admirers. In a surreal moment at the party's apex, Michael Cera situated himself at a vacant piano bench and began playing David Bowie, joined by a bespectacled Spike Jonze and lithe Alia Shawkat leaning on the piano's edge. Flying Lotus was standing near a firepit, chatting up guests and supporters while Chiwetel Ejiofor posted up in a corner with a separate group of partygoers. And in the middle of all of this, we were approached by LoveTrue's executive producer Shia LaBeouf, who was on a mission.
Do you have a cigarette, he asked kindly. I blinked. I'd been doling out cigarettes all evening like a nicotine-happy Candy Man. But Shia's approach, coffee mug steaming in one hand and an earnest, amiable smile on his face, was unexpected to say the least. I thought for a second, then replied, "I'll make you a deal."
"if it wasn't for shia, we wouldn't have a film."
—alma har'el,
lovetrue director
It's not a stretch to call LoveTrue one of this year's best in class. Director Alma Har'el's creative vision for the film challenged both the bedrock of documentary filmmaking, as well as us, her viewers, in her exploration of the meaning of interpersonal relationships. Shia had worked with Alma on their video "Sigur Rós: Fjögur píanó," so the fact that he was collaborating with her again wasn't a total shock. But I wanted to know why he would attach his name to this film, a dreamy, metamodernist psychodrama. As Alma later told me by email, "If it wasn't for Shia, we wouldn't have a film."
Okay, he agreed, let's make a trade, "one-for-one." The cigarette wasn't for him, he said, but for a friend. So I clumsily lit it off my own and set the terms: "I will trade you this cigarette for an interview." He laughed, a little hesitant, but agreed. An email from Shia LaBeouf appeared in my inbox the following afternoon.
Earlier, we published a comprehensive story on LoveTrue, investigating the genesis and making of Alma's sophomore documentary. In addition to our email exchange with Shia, we also spoke with Alma and the film's score producer, Flying Lotus. Each of them shared their experiences working on the film, their intimate relationships to the project, and filmmaking that transcends praxis.
However, throughout the exchange with Shia, the interview began to take on a personality all its own. He doesn't conduct his interviews in any ordinary manner: His answers were thoughtful but informally structured—almost like haiku. The responses felt like an extension of LoveTrue's test of typical conventions of filmmaking, and indeed, even viewing. So to truly capture the experience of talking to Shia LaBeouf, we've printed that dialogue here, in the way it unfolded in our correspondence.
How did you become creative partners with Alma? What's that relationship like?
I wrote her a fan letter
it's love
From a creative angle, and as an artist, what draws you to projects like that of Alma's?
We're both really into people
Did you have a particular connection to any of the film's subjects? If so, did you meet them before or after filming?
we're all cut from the same cloth
I've been watching them from afar 
for a few years now
it's been quite powerful
Both w/ distance
& to be in the presence of
These people are magical
And extraordinarily strong
It's humbling
The projects you attach your name to often explore the self. Many pose a greater existential question, and I think that's true with LoveTrue as well (in this case, what it means to love). How, if at all, did this film relate to other projects you take on in film and other mediums?
LoveTrue is quite metamodern
In that you are watching broken ironic people
Trying to find (and make) meaning
-
I'm into work that intervenes 
in the status quo
Alma is intervening in the genre
She is pursuing the tension inherent 
To documenting people
The idea that documentaries are not manipulated and shaped is bullshit
She's a truth seer
She's not pitching you a false 
fly on the wall Documentation
It's elephant in the room Documentation 
she's using this platform to explore limits  
Of reality, Of self, Of the medium
-
this film was made w/ no ambitions for itself
past exploration, engagement & affect
Alma is very, very good at what she does
She put her heart and soul into this
& found others along the way 
willing to do the same 
The result is really amazing
I'm pleased as punch to be apart of it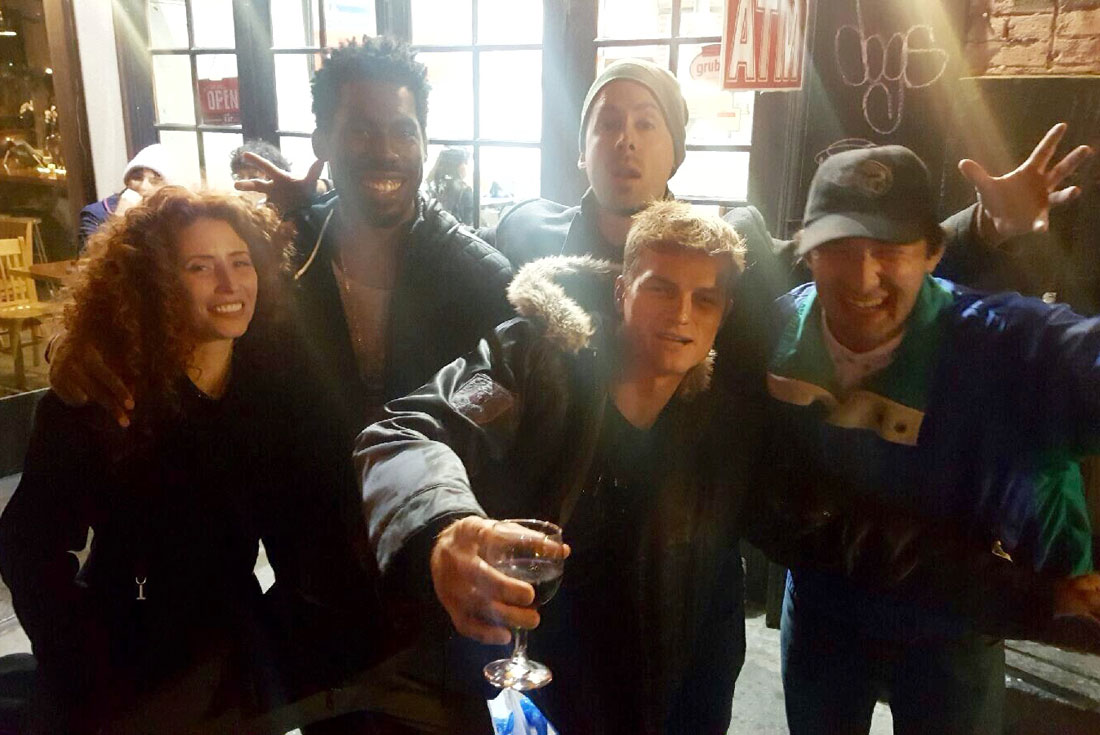 Alma spoke intimately about her relationship with love before making the movie, and how that's changed specifically after having directed this film. Can you speak to whether your own understanding of love has evolved since the project began?
My understanding of most things is pretty touch and go
But the three things 
I know least about:
Love, art & God
I have a hunch they all mean the same thing
But again.... I'm just some actor guy
These things are best left 
to people like Alma
What does metamodernism mean to you both in the context of LoveTrue and in your projects?
It's a romantic reaction to crisis
It's a structure of feeling
In LoveTrue, Alma utilized psychodramatic techniques to achieve the film's ambitious narrative. Can you explain how that compares to method acting? Do they function similarly?
:)
?
Can you describe working with Alma as a subject rather than a producer on "Sigur Rós: Fjögur píanó?"
In a strange way
that shoot served as a workshop 
for LoveTrue
What was your relationship to Flying Lotus prior to this film?
we know each other through Thundercat
Who I went to elementary school with
I obviously have a great appreciation 
for his work
Guy is a fucking genius
Full blown
He blessed our film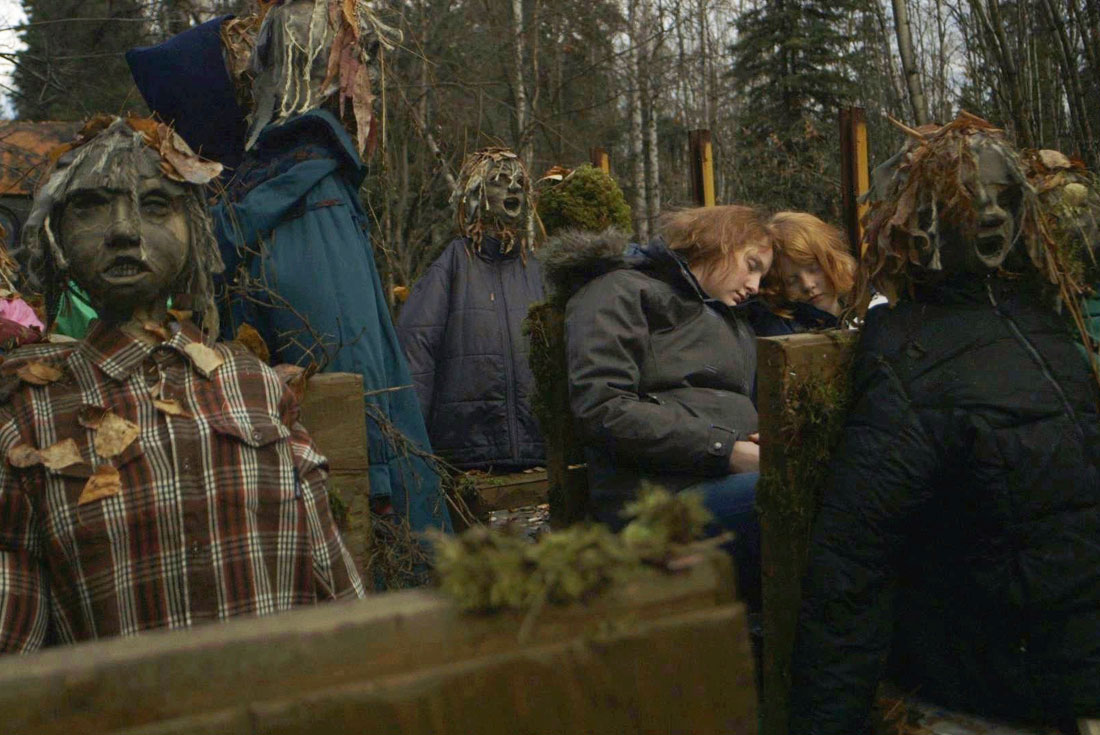 You of course worked on documentary-style work with Rönkkö and Turner for #TOUCHMYSOUL, but has LoveTrue sparked an interest in working on more documentaries?
That #TOUCHMYSOUL video you saw was made by FACT's PR team
Not our collective
& though I think it's beautiful
We were not involved creatively 
-
No
This was a onetime thing I believe
I have no ambitions at all 
to be a producer
So is producing something that you're going to continue to pursue?
No
Okay, but if money is of no object and you have an instant green light, what is the one thing you're dying to make?
The Billy Milligan story
Catcher in the rye
Captain Planet