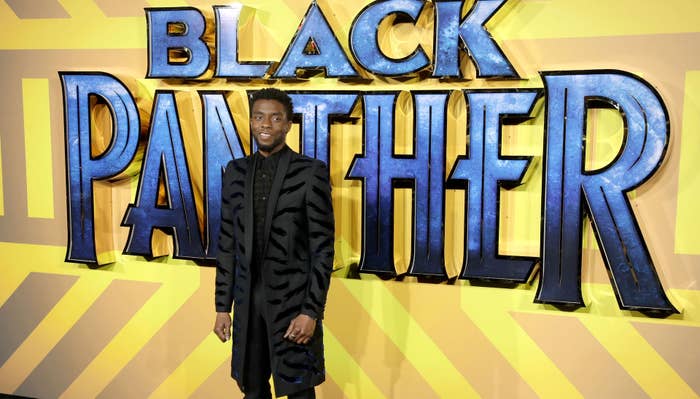 Marvel Studios president Kevin Feige explained in a new interview why he and director Ryan Coogler chose not to recast Chadwick Boseman's T'Challa in the forthcoming Black Panther sequel Wakanda Forever.
While speaking with Empire magazine, Feige talked about the impossibility of recasting such an iconic character. 
"It just felt like it was much too soon to recast," Feige told Empire. "Stan Lee always said that Marvel represents the world outside your window. And we had talked about how, as extraordinary and fantastical as our characters and stories are, there's a relatable and human element to everything we do. The world is still processing the loss of Chad. And Ryan poured that into the story."
Once Feige and Coogler landed on their decision, they then discussed how best to honor Boseman's T'Challa in Wakanda Forever.
"The conversations were entirely about, yes, 'What do we do next? And how could the legacy of Chadwick and what he had done to help Wakanda and the Black Panther become these incredible, aspirational, iconic ideas–continue? That's what it was all about."
During an appearance on the Ringer-Verse podcast last November, Marvel's VP of Development, Nate More, talked about the studio having no plans of recasting Boseman's character in any future MCU projects.
"You will not see T'Challa in the MCU 616 universe," Moore said. "We couldn't do it. I will say, when Chad passed, it was a real conversation we had with Coogler about 'what do we do?' And it was a fast conversation. It wasn't weeks, it was minutes of, 'We have to figure out how to move this franchise on without that character.'"
Moore continued, "Because I think we all feel so much of T'Challa in the MCU on the screen, not the comics, is tied to Chadwick's performance, is what he brought to that role, on and off screen, I would argue. So as hard as it is narratively to figure out what to do because that's a big hole, at no point did we consider recasting him. So the challenge for Black Panther: Wakanda Forever is telling a story without T'Challa."
The sequel to 2018's Black Panther will see Letitia Wright reprise her role as Shuri, while Danai Gurira, Lupita Nyong'o, Winston Duke, Angela Bassett, and Martin Freeman are also set to return. Additionally, Michaela Coel and Dominique Thorne will make their MCU debuts in the film.
Black Panther: Wakanda Forever is scheduled to hit theaters November 11, 2022.