On August 8th, 32 years to the day after the release of Spike Lee's first film, She's Gotta Have It, the newest Spike Lee joint, BlacKkKlansman, premiered at The Academy Headquarters in Los Angeles.
The cast and crew were joined by Hollywood's brightest stars including Dave Chappelle, Yara Shahidi, Zoe Kravitz, Kelly Rowland, Terry Crews, and more. Despite the numerous celebs in attendance, the man of the hour was the real life Ron Stallworth: the African-American detective who successfully infiltrated the KKK, and man the film is based on.
Stallworth and John David Washington, the actor who portrayed the former detective in an Oscar worthy performance, were seen side-by-side at the film's premiere and the after party, in a moment as powerful as the story itself.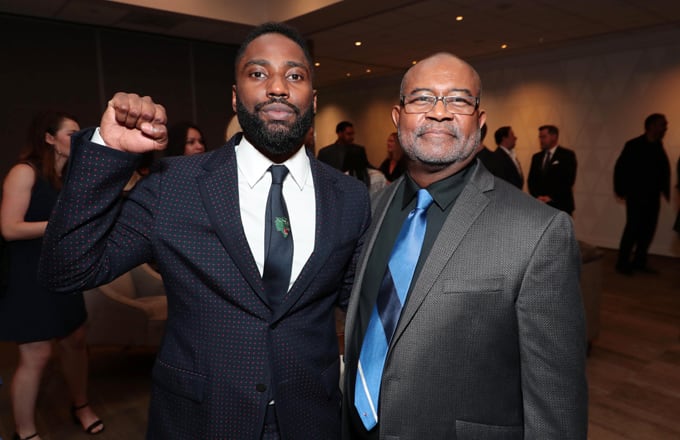 Check out BlacKkKlansman staring Washington alongside Adam Driver and Topher Grace, in theaters now.