UPDATE 06/02/16: Rick Famuyiwa has signed on to direct The Flash, Deadline reports. The film, currently slated for a 2018 release, stars Ezra Miller and was written by Abraham Lincoln: Vampire Hunter scribe Seth Grahame-Smith, from a treatment by the awesome dudes who brought us The Lego Movie.
See original story from 05/29/16 below.
Is Rick Famuyiwa in the running for the director's chair on an upcoming DC Comics movie? Has he already landed a gig as the director of a superhero flick? We don't know the answer, and neither does anyone else except for Famuyiwa himself and some DC / Warner Bros. executives probably, but let's have some fun speculating on what his recent Twitter activity means.
As the site Batman News pointed out, some of its impressively geeky readers have been keeping an eye on the DOPE director's Twitter moves and noticed an interesting pattern: he's connecting with a lot of the top DC movies people. All at once, he started following DC Comics, DC chief creative officer Geoff Johns, Wonder Woman, Wonder Woman actress Gal Gadot, Suicide Squad, Batman V Superman director Zack Snyder, Aquaman star Jason Momoa, Batman himself, Ben Affleck, and perhaps most intriguingly, Ray Fisher, who's playing Cyborg in the DC films universe.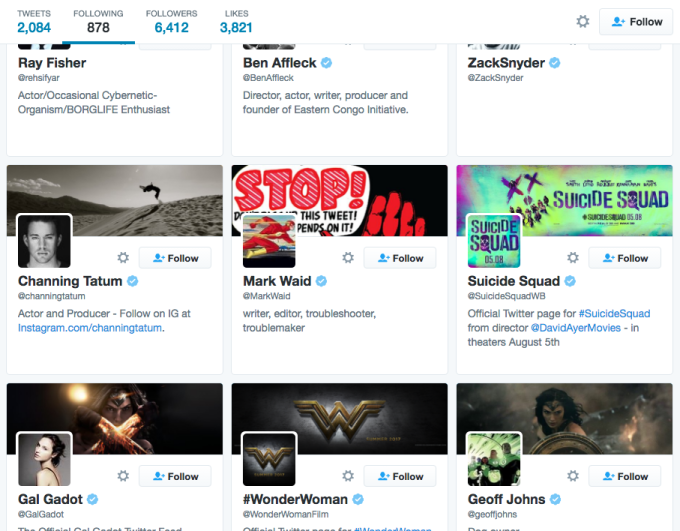 There are several planned DC movies that need a director right now, including The Flash, which reportedly lost director Seth Grahame-Smith due to "creative differences," but also Green Lantern Corps, which is set to join the Justice League film universe in 2020 (possibly starring Tyrese in the title role). And, of course, there's that Cyborg solo movie starring Ray Fisher, which is expected to drop in 2020 as well (after the character appears in at least one Justice League movie). 
DC, like Marvel, seems to be actively thinking about diversity—​don't forget they're releasing Wonder Woman, the first superhero film starring and directed by a woman—​and signing on Famuyiwa would give them a super talented director, and their first person of color behind the camera. Aside from writing and directing Dope, Famuyiwa's other credits include HBO's Confirmation, The Wood and Brown Sugar.
Let's take a step back, though. Famuyiwa's Twitter follows might mean absolutely nothing more than he's interested in what those people have to say on Twitter. Time will tell.

Representatives for Famuyiwa did not immediately return Complex's request for comment.