What a terrible week it's been, as today we say farewell to another great man. Alan Rickman, best known for his roles as Severus Snape in the Harry Potter series and Hans Gruber in Die Hard, passed away at the age of 69 after battling cancer. Rickman isn't necessarily the first to come to mind when we talk about the best actors of our generation, but he certainly belongs in that rank. Rickman has given so much to his artistry and has been greatly admired over the course of his four-decade career. He's stepped in not one but at least two iconic roles, yet he's still managed to work with the kind of longevity in a career that franchise characters are not always allowed.
While his best known roles have been villain-leaning ones, Rickman has had a number of softer roles (1990's Truly Madly Deeply,  2003's Love Actually), even surprising comedic chops (1999's Galaxy Quest and Dogma; 2005's The Hitchhiker's Guide to the Galaxy), and it's because of his diverse filmography that his death is mourned across multiple generations of fans. It's allowed him to become the kind of actor that could appeal to you, your parents, and even your grandparents.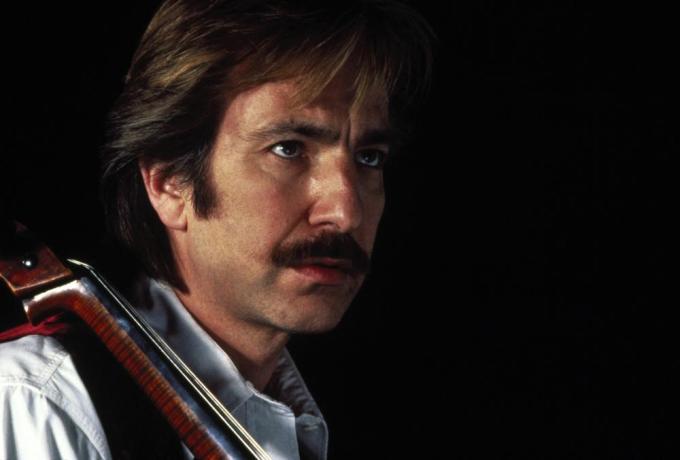 Rickman came from the stage-trained school of British actors, training which later informed his screen work. He first built his career in the theater (eventually getting a Tony nomination in 1985 for Les Liasions Dangereuses), and got an early start in television (making his screen debut as Tybalt in the TV movie Romeo & Juliet before appearing in several mini-series including The Barchester Chronicles). Believe it or not, Die Hard—one of his most fondly remembered movies—was his very first role in film. Rickman was already 42 years old by the time it was released in 1988, but his polished craft shines, and watching it again, it makes us forget that he was ever a Hollywood late-bloomer. Even against Bruce Willis' charming, impossible-not-to-root-for hero type as Officer John McClane, Rickman as the villanious Hans Gruber is just as much of a scene-stealer. He's one of my favorite cinematic villains ever: manipulative and vulnerable to his advantage, then impossibly suave, and of course, despicably rotten—the evil-cackle sort of bad—bordering on caricature but never crossing the line from scary to parody.
Most people think Rickman is a typecast actor, but that's hardly the case. IMDb lists Rickman's trademarks as such: "rich smooth voice," "often plays depressive intellectuals in heroic roles," "often plays intimidating personalities," and "slow yet calm delivery." That rich voice is instantly recognizable, even when he's not visible onscreen (i.e. the Blue Caterpillar in Tim Burton's Alice in Wonderland), a voice we will hear—and recognize—once again in the upcoming Alice Through the Looking Glass this year. "Depressive intellectuals in heroic roles" and "intimidating personalities" sit on different ends of the character spectrum and Rickman has always slipped into these roles effortlessly. He will be remembered for a number of things, from Robin Hood: Prince of Thieves (1991) to Sense and Sensibility (1995), to maybe even Sweeney Todd (2007), but Rickman probably wouldn't be as well remembered (especially for stateside fans) if it weren't for his role as Severus Snape. In 2001, thanks to The Sorcerer's Stone, Rickman found an entire new generation—legion, rather—of adoring fans. 
Another villain-leaning role for his resume, Snape allowed him to play both of his aforementioned trademark roles, providing multi-faceted, morally complicated characterization, and Rickman reciprocated by breathing life into J.K. Rowling's creation, speaking with his deep, crawling delivery in an inflection that could send shivers up your spine. His Snape had a drama to him—pale, cloaked in black, complete with the cock of an eyebrow, always ready to catch you doing something wrong—that was completely Rickman's, but also a fan service to hardcore fans of the books. Snape wouldn't be anything without Alan Rickman. Likewise, Alan Rickman owes a big chunk of his career to that character.
We'll see the last of Rickman's work in the upcoming war drama Eye in the Sky (out March 11), in which he stars alongside Helen Mirren and Aaron Paul. The Gavin Hood-directed film follows Rickman's Lieutenant General Frank Benson on a drone mission led by Mirren's Colonel Katherine Powell and pilot Steve Watts (Paul) to take out a group of terrorists in Kenya. The film premiered at Toronto International Film Festival to high praise.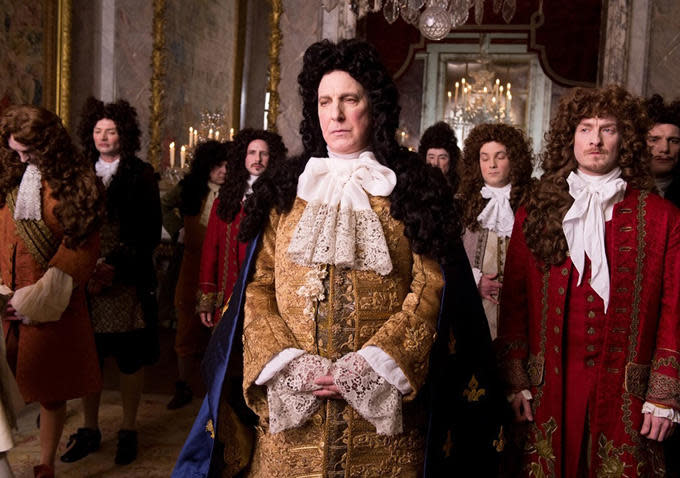 Still, it's unlikely that this is the last of Rickman we'll experience personally. I haven't even cracked a fraction of his 68-deep acting credits, and I'm sure there's something left to discover for anyone—even for die-hard fans. He also has behind-the-camera work under his belt, having written and directed two films (1997's The Winter Guest and 2014's A Little Chaos). The former is an indie drama starring Emma Thompson (his former Sense and Sensibility co-star and future Love Actually and Harry Potter co-star) about women dealing with loss as their lives intersect. His more recent film, A Little Chaos, stars Rickman himself with Kate Winslet (with whom he also shared a screen on Sense and Sensibility) and Matthias Schoenaerts in a French period piece about King Louis XIV. 
Rickman, beyond just an actor, has been an absolute gift to his art: on stage, in TV, and in film. And as memorable as his characters were, Rickman has always been rather underrated. It's not too late to discover the more hidden gems of his long filmography. Rest in peace, Alan Rickman. You will never not light up the screen.