The final installment of the hotly-anticipated Hunger Games series, Mockingjay—Part 2 will be released this fall. The series , which caters towards teens may have overlooked a very hilariously vulgar detail while promoting the new film on Twitter for its 100-days until its release countdown. And, like anything marketed towards the younger crowd, the Internet quickly noticed.
The promo image shows Jennifer Lawrence's face with "100 days until" as seen here: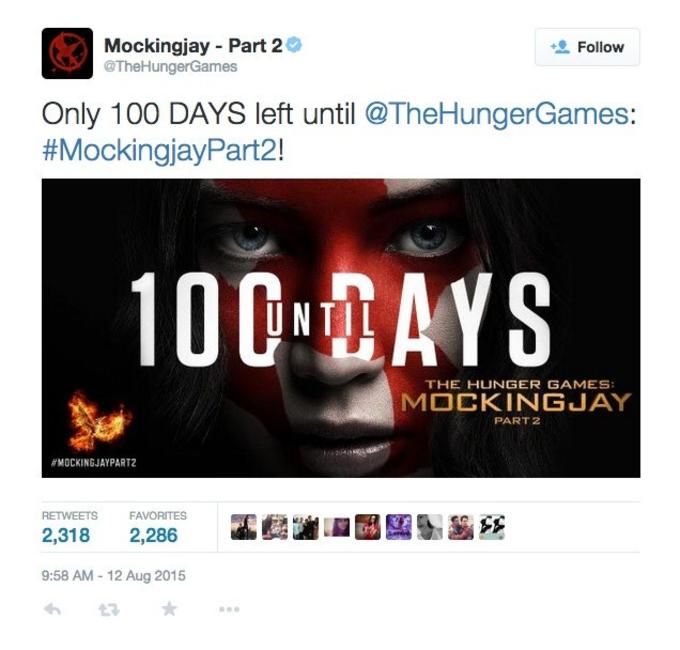 Seems innocuous at first, but if you look again you will notice: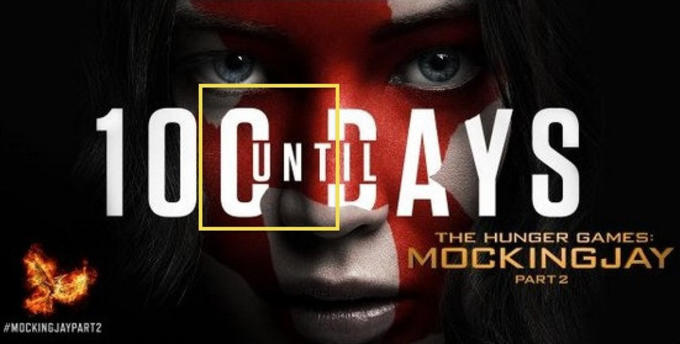 Though you have to use your imagination to really see it, once you do it's strikingly obvious. No word on whether or not the promotion team will change the typeface, but what can you really expect when dealing with #teens?
[via Mashable]