This is really weird, even for the Kardashian Family.
As a celebration of "Woman Crush Wednesday" on Twitter, Rob Kardashian tweeted the following about his sister Khloe:
#WCW @khloekardashian shneeeeee meeeee claaaaaa pic.twitter.com/8rN79ppVAr

— ROBERT KARDASHIAN (@robkardashian) October 1, 2014
OK, that's uncomfortable. How about we take it up a notch? Khloe immediately took to Instagram with this response: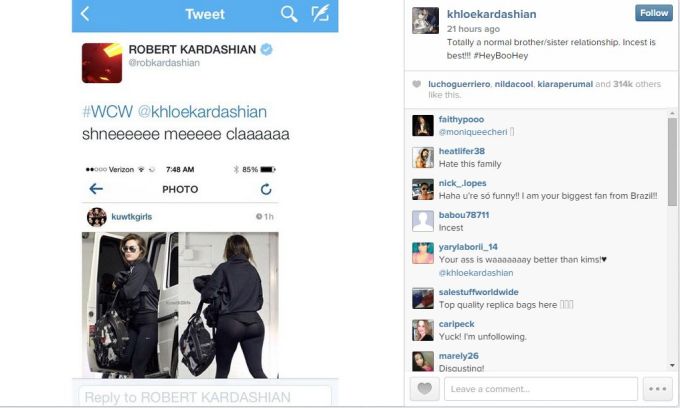 So that's…yikes. Incest is definitely not best, Khloe. Especially when you're already going through a public breakup.
w1b3M4cDrKgfJ5or5mJuHK0dAhkO5eOV
[via Too Fab]