Sean Bean is back on television. On TNT's new psychological thriller Legends, Bean plays Martin Odum, a trusted FBI Deep Cover Operations agent who transforms from job to job, adapting to an entirely new person with each mission. Yet his skills may be attributed to more than just his talent. A chance encounter with a mysterious stranger suggests that Odum might not actually be who he thinks he is. 
Speaking with Complex, Bean explains that a deep dive into the show's source material, author Robert Littell's original novel Legends: A Novel of Dissimulation, helped him tap into his various characters. However, that wasn't his only influence. The other? Another television shapeshifter: Orphan Black's Tatiana Maslany.
"I've been watching that on BBC America as I was going along in the U.S. the last four months," says Bean. "That's a similar kind of idea isn't it? I like it! [Tatiana Maslany] is brilliant. She's excellent. I'm sure that kind of penetrated my psyche and I took something from that, but that's a good thing because it's an excellent piece of work, that Orphan Black."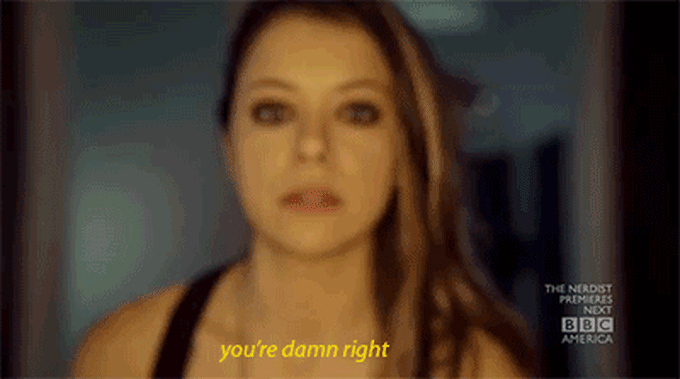 Unlike Maslany on Orphan Black, though, Bean's Odum is one man who goes from character to character, not seven different clones. Which means, yes, killing Odum off would be the same as killing Bean off. Again. But TNT, in an effort to engage Ned Stark/Boromir fans, have started the #DontKillSeanBean campaign as a marketing ploy for their new series. For this, Bean is admittedly grateful. "It's very flattering that people don't want to see me killed off," he says, laughing. "It's obviously created a lot of interest, which is good and I'm flattered that there are people out there who want to see me do well. It's very good to not die."
There's only one way to see how Bean's fate plays out, and that's by checking out Legends when it premieres tonight at 9 p.m. EST., on TNT.