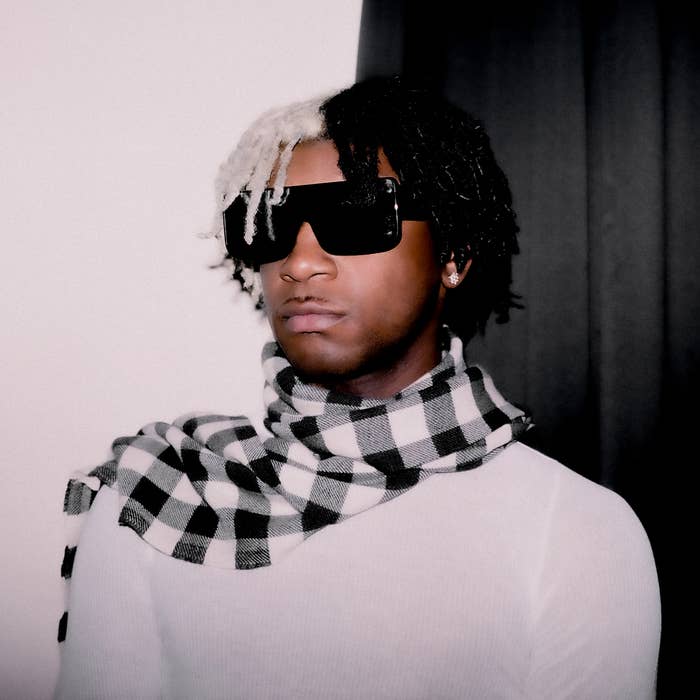 It's a Monday night in mid-June, and I'm sitting on a couch in a studio at The Cutting Room, a New York studio where Cardi B, Future, DJ Khaled, and other stars have recorded. But today, I'm here to see rising Atlanta rapper Ken Carson. 
He's only 19 years old, but he's already emerged as one of the leaders of a new generation of "underground" rappers, alongside artists like SoFaygo, SSGKobe, Yeat, and more. The movement took shape in the early days of the COVID-19 lockdown, when a new wave of young artists put their own spin on the high-energy, moshpit-friendly sound that was first popularized by SoundCloud-era stars like Playboi Carti, Lil Uzi Vert, and XXXTentacion in the mid-2010s. 
Carson's songs like "Yale" and "Hella" capture the same rebellious spirit of some "underground" peers, but he's cautious about using that word to describe himself these days. After playing in front of massive crowds on tour with Playboi Carti, he says he's grown past that.
"I definitely don't think [I'm underground]," he tells me. "The underground thing, that word itself, I feel it means a lot of different things to a lot of different people. I don't feel I'm underground because I can actually pull out shows. It's different when you're underground. I feel like I was underground [but I'm not anymore]."
Instead, Carson simply describes his sound as feel-good music, explaining, "If you're down, it's going to make you feel good." He says his new album, X, which is dropping on July 8, will continue to bring his therapeutic sound to the forefront. In preparation for the new album, Carson dropped his single "The End" on July 5. The track, which the rapper describes as "super mellow," immediately started trending on YouTube. 
Inside The Cutting Room studio, Carson takes a moment to greet everyone before putting on the NBA Finals game. Then after rolling a blunt, he sits down on the couch and begins to talk about his upcoming album, signing to Playboi Carti's Opium label, and more. The interview, lightly edited for clarity, is below.