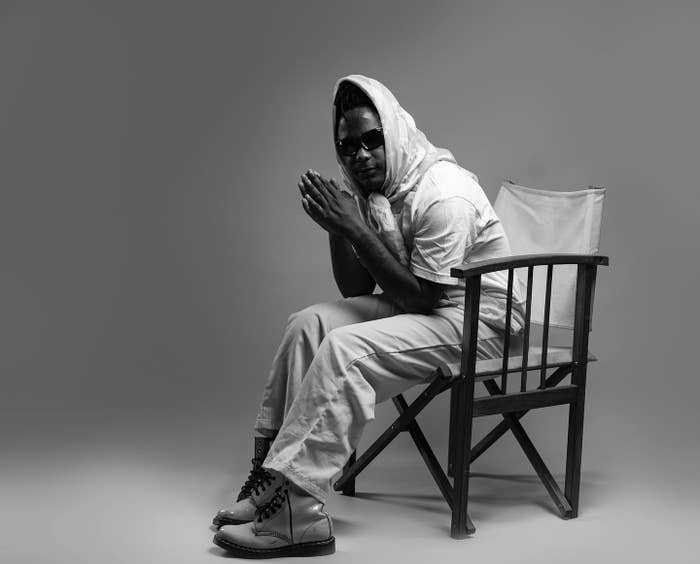 As any Ghanaian music fan will remind you, Fela Kuti—the late Nigerian icon—was only able to develop his influential afrobeat sound after travelling over to Accra and absorbing the addictive rhythms of Highlife. This is typical for a country that has constantly fuelled innovation in West African music, and this commitment to pushing forward shows no sign of slacking as we enter a new decade. Broadly speaking, there are a few main strains of homegrown sounds popping off in the clubs—more familiar to international ears are tracks that deliver an American trap aesthetic with a local twang, or Ghanaian renditions of reggae that often sound as though they've come straight from a sound desk in Kingston.
The more local sounds lean towards sweetly sung mid-tempo grooves, laid over tick-tocking percussion and samples (or, in some cases, live renditions) of classic Highlife instrumentation; the likes of King Promise and Kelvyn Boy are killing this style. Then, there's the wild 'uptempo' movement, the mutant offspring of the Azonto craze ten years ago. There's not really a name for Ghana's 'uptempo' rollers, but you know you'll hear it when the clubs hit 3 in the morning. The tunes can go up to 130bpm and beyond (bear in mind that most house music is around 125bpm, so we are talking fast) and can come with any amount of musical oddity—from techno synths to minimal drums. Medikal's 2019 banger, "Omo Ada", is a great example of this, and it's a sound that looks destined to be here for a while yet.
Complex has compiled a list of 10 artists who are operating in these styles in one form or another, pushing them into new directions that, if history is anything to go by, will end up influencing the whole Afrobeats scene. Get to know below.
---
Kelvyn Boy
Lighter TOD
La Même Gang
King Promise
OV
DJ Mic Smith
Wendy Shay
Quamina MP
Amaarae
Tripcy