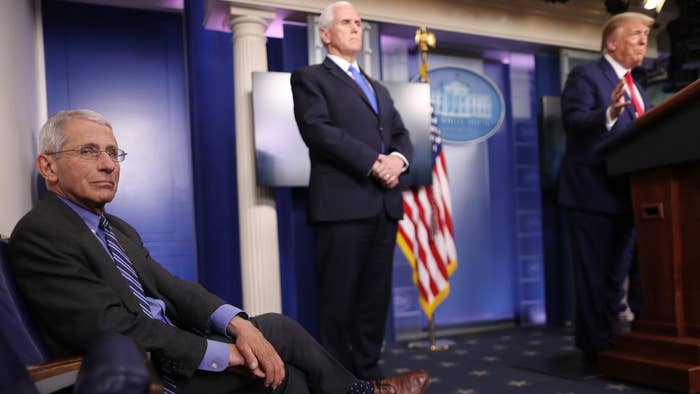 Diana Andrade, a woman who had accused Dr. Anthony Fauci of sexual assault, now says she was paid by Trump supporters to lie.
"I feel very bad about lying to you and others about Dr. Fauci," Andrade said in an email to Reason's Nancy Rommelmann, as reported on Thursday. "I took it upon myself to call Jacob Wohl and Jack Burkman and record them (see attached)… Many thanks and again, I feel very bad about all this. I apologize to you, the other reporters and Dr. Fauci."
Andrade's claims, which she now concedes were fabricated, centered on what she previously alleged was a sexual assault by Fauci in 2014 when she was 20 years old. Now, Andrade has admitted to knowing Wohl since 2018. According to Andrade, he "charmed" her into accepting money to lie about Fauci. Additionally, Wohl and Burkman are said to have convinced Andrade to "do something like this…back in January."
Both Wohl and Burkman, it's worth pointing out, are known for using similar tactics in the past against ex-FBI boss Robert Mueller and Sen. Elizabeth Warren.
Dr. Fauci, who heads the National Institute of Allergy and Infectious Diseases, has been a frequent target of ire from Trump and his supporters during the COVID-19 era. In April, Trump retweeted a call to fire Fauci:
On multiple occasions, Fauci has stated that a more concerted effort in COVID-19 containment measures during the early stages of the pandemic would have saved American lives.