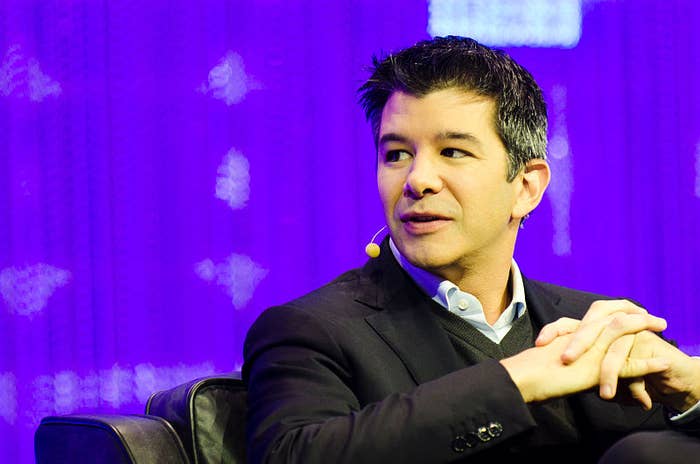 Nice work with the #DeleteUber campaign, everyone. That shit worked. Uber CEO Travis Kalanick is quitting Trump's advisory council, sources first revealed to Recode's Kara Swisher Thursday afternoon. Shortly after, Kalanick sent a letter to employees confirming he had spoken briefly with Trump about his widely panned executive order on immigration and had decided to remove himself from the council.
"Joining the group was not meant to be an endorsement of the President or his agenda but unfortunately it has been misinterpreted to be exactly that," Kalanick told employees. "I spent a lot of time thinking about this and mapping it to our values." The position on the council, Kalanick added, was not meant as an endorsement of Trump or his policies. 
"Please know, your questions and stories on Tuesday, along with what I heard from drivers, have kept me resilient and reminded me of one of our most essential cultural values, Be Yourself," Kalanick said. "We will fight for the rights of immigrants in our communities so that each of us can be who we are with optimism and hope for the future." Peep the full letter here via Recode.
Good news indeed. So maybe now we can tackle the equally troublesome bullshit referenced below?