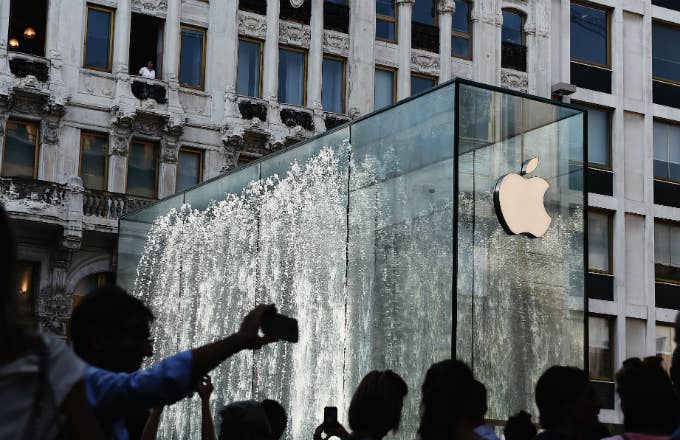 What's in a name? Apparently not a goddamn thing.
Phil Schiller, senior VP of worldwide marketing at Apple, awesomely confirmed as much in a recent chat with Engadget when asked about the significance of those extra letters used in the names of Apple devices, i.e. the iPhone XR, iPhone XS, etc. He told writer Chris Velazco that the letters "never stand for something specific," though they do often have personal meaning to him. "I love cars and things that go fast, and R and S are both letters used to denote sport cars that are really extra special," Schiller said.
The interview, well worth your time, mostly focuses on the release of the XR and the Apple team's inspiration for crafting the budget-friendlier device in the first place. "What choices can we make and still make it a phone that people can hold and say, 'I have the best too'?" Schiller, who praised the team's ability to bring the X tech to market under tight time constraints, said. Catch the full discussion here.
The XR kicked off pre-orders Friday, with a slated formal release date of Oct. 26. Users can choose from coral, black, blue, white, and yellow colorways with a starting price of $749. A special Product Red edition is also available.
"iPhone X has changed the industry," Apple boss Tim Cook said at last month's keynote event, which—as expected—saw the introduction of the XS, XS Max, and Apple Watch 4. If Tim, Phil, or anyone else at Apple is reading this and feeling the urge for random acts of inconsequential generosity, they should feel absolutely free to send me one or all of those.