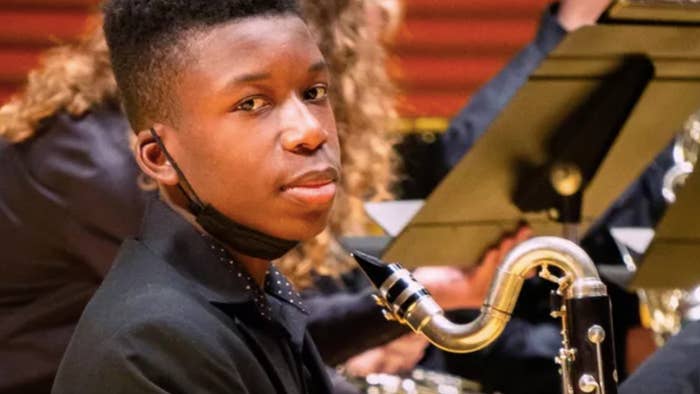 A fundraiser organized by a family member of Ralph Yarl, the Black teen who was allegedly shot by 84-year-old white man Andrew Lester after accidentally ringing the wrong doorbell, passed the $3 million  mark amid public outcry over the Kansas City shooting.
At the time of this writing, the GoFundMe from Dr. Faith Spoonmore, the 16-year-old's aunt, had raised just over $3,123,000.
"Ralph was looking forward to graduating high school and finally getting the opportunity to visit West Africa before starting college," the GoFundMe states. "Life looks a lot different right now. Even though he is doing well physically, he has a long road ahead mentally and emotionally. The trauma that he has to endure and survive is unimaginable. He is our miracle."
Per the fundraiser's description, money raised will be put toward medical bills and therapy, with any additional funds set to be used for college and trip expenses.
An update from Dr. Spoonmore reads, "Ralph is currently at home with the family. He can ambulate and communicate. A true miracle considering what he survived. Each day is different. He has a long road ahead. However, we are very thankful that he is still here with us. I've been taking the time to read the emails and comments to Ralph. It warms our hearts to see him smile at all the kind words." 
Halle Berry, Kerry Washington, Viola Davis, Justin Timberlake, Florence Pugh, Vice President Kamala Harris, and more have spoken out about the shooting on social media in recent days. Per family attorneys Ben Crump and Lee Merritt, President Joe Biden spoke with the teen on the phone moments before it was announced the suspect would be facing charges in connection with the shooting.
"Moments after the family got off the phone with President Biden, who offered his prayers for Ralph's health and for justice, we learned that the prosecutor will be charging the man who is responsible for the deplorable shooting of this innocent boy," Crump and Merritt said in a joint statement shared with Complex. "Gun violence against unarmed Black individuals must stop. Our children should feel safe, not as though they are being hunted. While this is certainly a step in the right direction, we will continue to fight for Ralph while he works towards a full recovery."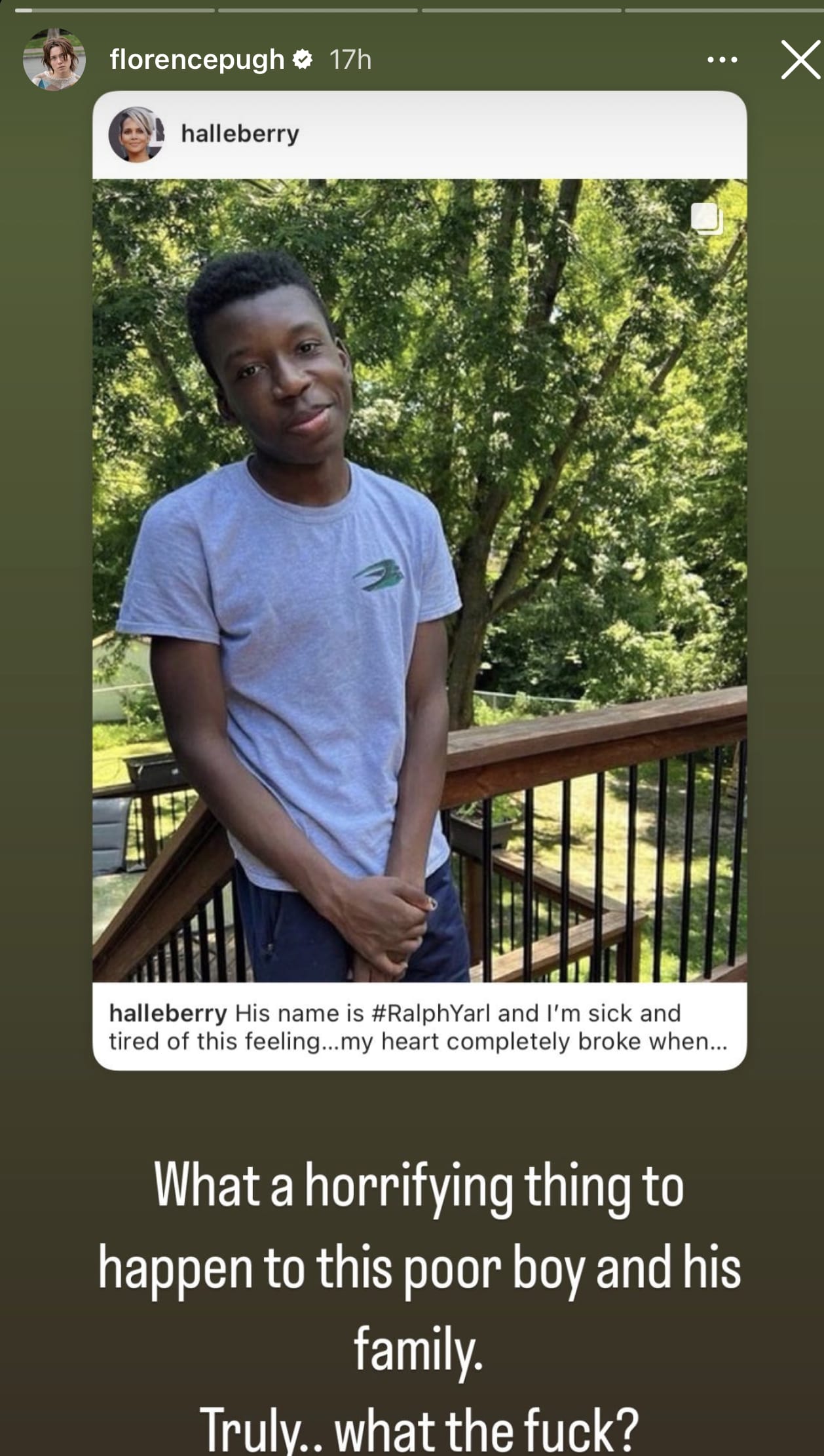 Andrew Lester, 84, is charged with first-degree assault and armed criminal action. Speaking with Gayle King on Tuesday, Ralph Yarl's mother, Cleo Nagbe, said her son was "doing considerably well" after being released from hospital. The 16-year-old is now recovering at home with his family.
"Ralph was shot on the top of his left eye. I would say in the left frontal lobe," the teen victim's mother said of her son's injuries. "And then he was shot again in the upper right arm. He had the bullet in [his head] for about, let's say, up to 12 hours before it was taken out. So that injury is extensive and the residual effects of that injury are going to stay with him for quite a while."