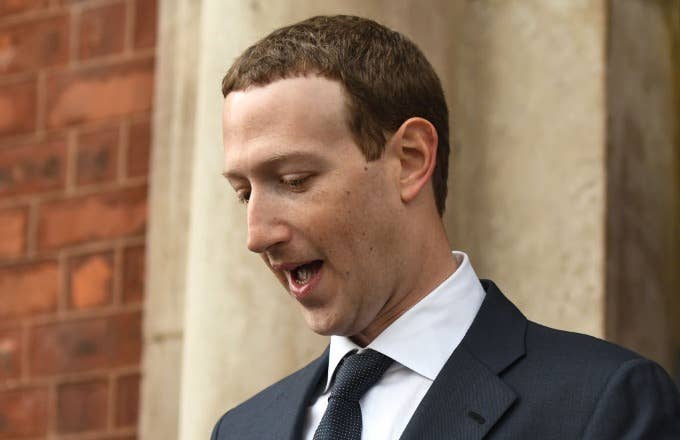 Facebook boss and alleged goat ingester Mark Zuckerberg gave a keynote address this week about the site's future privacy plans, an event that would have been ridiculous enough given their history with the topic. For added ridiculousness, Zuckerberg used the opportunity to attempt a joke on the issue that, unsurprisingly, appears to have not connected at all.
"I know that we don't exactly have the strongest reputation on privacy right now, to put it lightly, but I'm committed to doing this well and we plan to do this in the way that we've developed WhatsApp," Zuckerberg told attendees at the site's two-day developers conference Tuesday.
As you'll see in the clip below before playing it over and over for everyone you know, there's some palpable dead fucking air between Zuckerberg's utterances of "lightly" and "but." In short, he bombed.
Critics of the site, whose privacy-related scandals are quite numerous, were quick to jump on Zuckerberg's attempted joke by pointing out (among other things) previous comments he's made regarding user data: