Fox News' Greg Gutfeld on Teacher Arrested for Allegedly Having Sex With 16-Year-Old: 'I Would Have Died for That'
The Fox News personality and comedian also lamented that all of his teachers in high school "were so unattractive."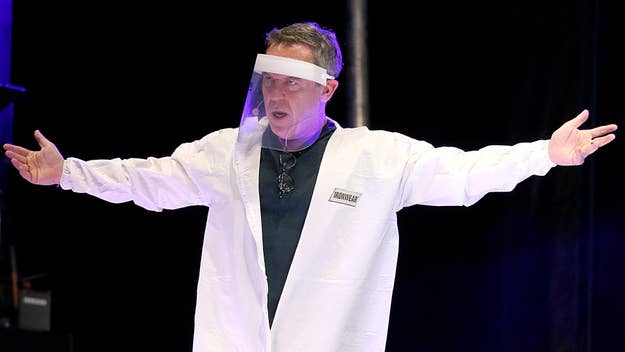 Image via Getty/Gary Miller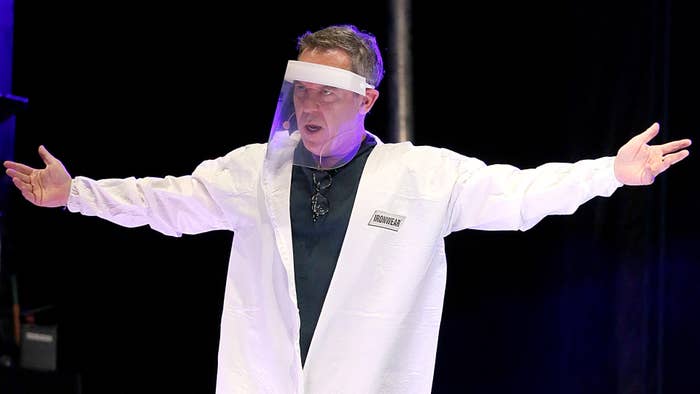 Greg Gutfeld, a Fox News personality, is getting exactly what he wants (headlines) after saying a bunch of shit about a recent story involving a teacher who was arrested for allegedly having sex with a 16-year-old student.
As seen on a recent episode of his show, Gutfeld opened a segment on the story in question by summarizing it as, in his words, "a story in five words, another hot teacher bangs student." From there, Gutfeld rolled his eyes and elaborated further on his stance on the story. What "bothers" him, he said, was that this woman "went to jail" for this.
"I'm sorry; 16 years old? I would have died for that," he said.
These remarks spurred performative frustration from co-host Kat Timpf, who noted she was "vehemently against banging kids." Gutfeld then continued by referencing the 1984 Van Halen song "Hot for Teacher," as well as by comparing the arrest to situations in which the teacher involved is a man.
"Male teacher, 38 years old—creepy," he said. "Female? Heroic."
Later on, as first spotted by Media Matters, Gutfeld said he does not "condone" the teachers alleged actions. Instead, he said, "I envy it." He also said he wasn't "saying it's right" but was instead asking "why not" him.
"All my teachers were so unattractive too," he lamented.
Now's as good of a time as any to note that Fox News, CNN, and the whole fleet of TV news outlets are almost always—at best—a total waste of one's time. At worst, they're all offering barely distinguishable formulas of poison to one's brain.
Opt out.