Founder of Spa at Center of Robert Kraft Controversy Attended Trump's Super Bowl Party
Kraft has denied any illegal activity, which is alleged to have occurred at a spa founded by Li Yang, an attendee of Trump's Super Bowl viewing party.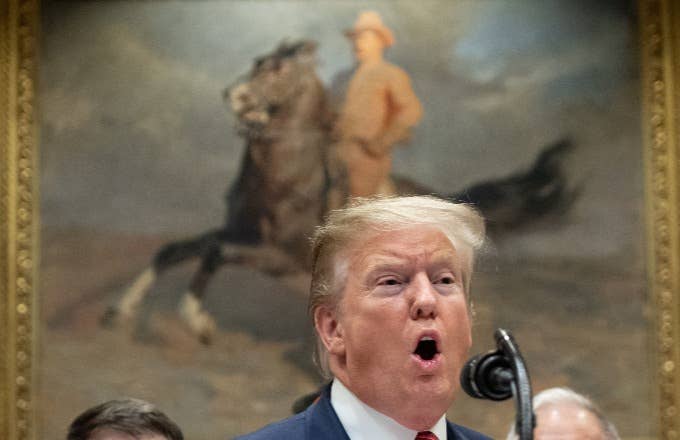 Getty
Image via Getty/SAUL LOEB/AFP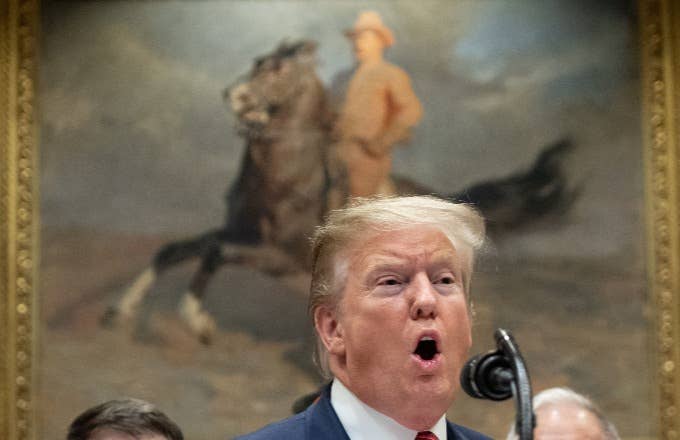 Unfortunately, Trump has an annual Super Bowl viewing party at his presumably gaudy West Palm Beach country club and human beings actually attend. Among those at this year's party, per a new report from the Miami Herald, was the founder of a chain of spas now at the center of Patriots owner Robert Kraft's prostitution solicitation controversy.
Seen in the photo below is 45-year-old Li Yang, described as a "self-made entrepreneur," who founded a chain of  day spas in Florida in 2007. As the Herald writes in their detailed breakdown of how all this intersects with the Kraft case, it's noted that many of these spas carried out their respective business under the Tokyo Day Spas moniker.
Yang has not been charged in connection with the prostitution sting and says she long ago sold off the Orchids of Asia spa where prosecutors allege Kraft was caught on tape Jan. 20 paying for oral sex. Additionally, none of the 10 Florida spas that have been shut down as a result are registered in Yang's name or her family's name. She told the Herald she's "never broken the law" and is now out of the spa business completely, with plans on moving to D.C. Her husband currently runs the original flagship spa in Palm Beach Gardens.
The Tokyo Day Spa in Jupiter mentioned above (which eventually took on the Orchids name) was indeed sold to Hua Zhang, who was charged last month and pleaded not guilty, in 2013. However, this latest report points to previous claims from alleged visitors that this location engaged in sex-for-sale services prior to the 2013 ownership shift.
For the full Herald investigation, including bits on Yang's donations to the Trump campaign and the Trump Victory PAC, head over here.
Kraft, meanwhile, has denied any involvement in illegal activity.