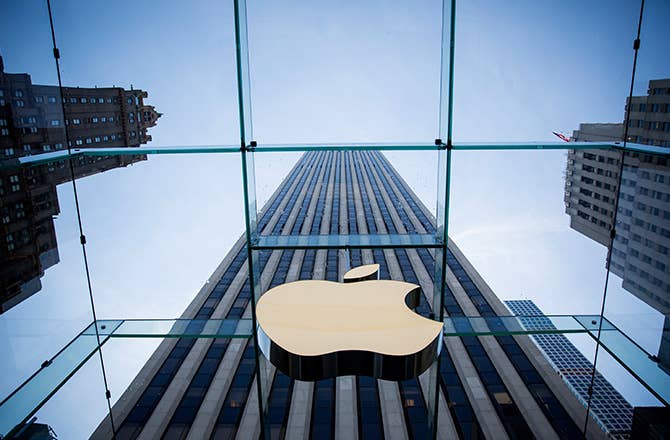 This one goes out to everyone who doesn't understand how Apple's new Face ID feature actually works. After Tim Cook and company unveiled the anniversary device's Face ID capabilities at this week's keynote event, the jokes about your partner unlocking your phone while you were caught in a deep slumber really started to stack up.

As has been explained multiple times, the feature isn't designed to work unless your eyes are actually open. You're also required to be actively engaged with your device (i.e. clearly trying to face-unlock) for it to be triggered. Still, paranoia is fun and a lot of people are losing their fucking minds about Face ID.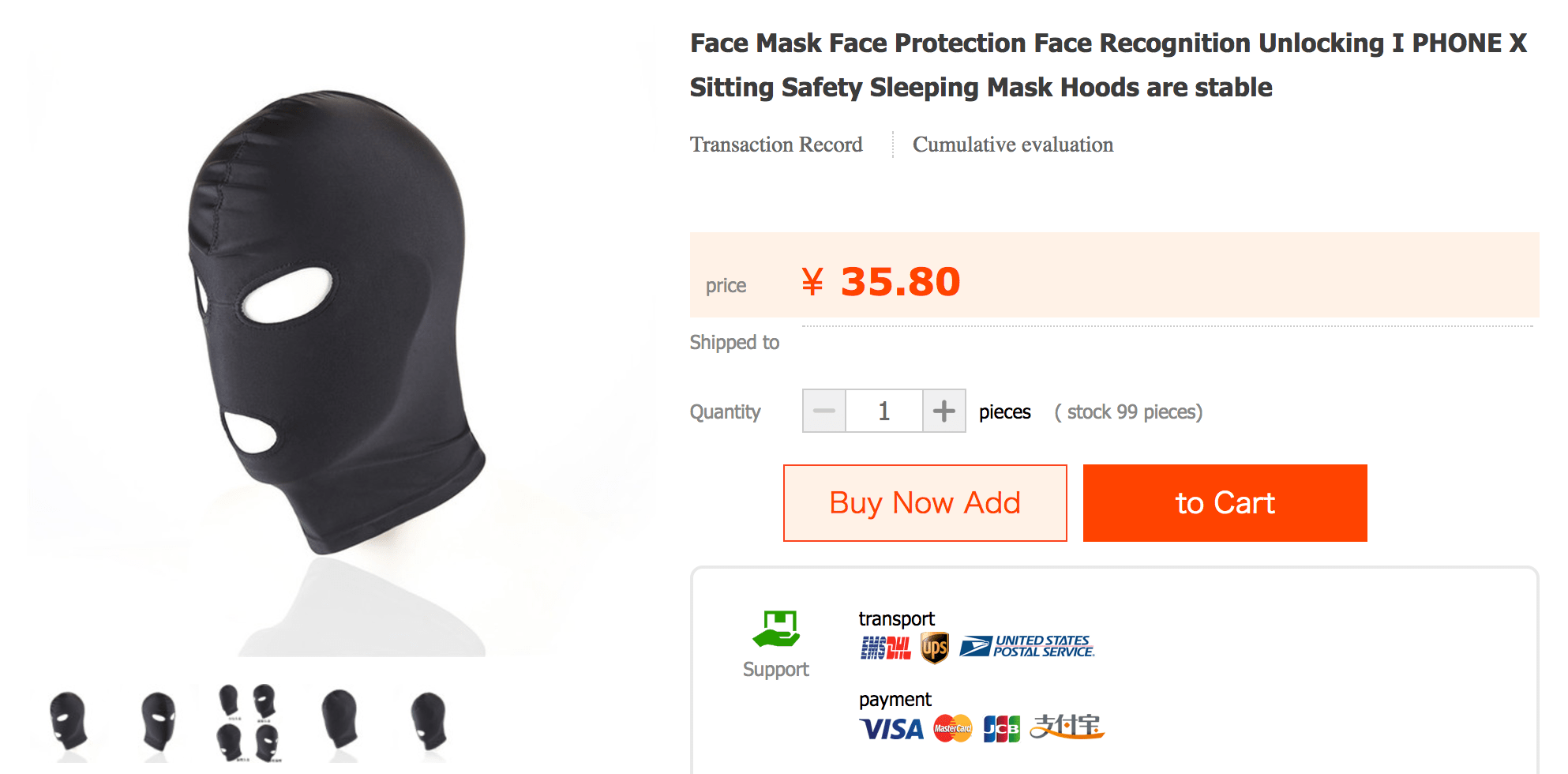 Though their opportunistic products won't necessarily prevent the slicing-off of anyone's face, Chinese vendors have wasted no time tossing some iPhone X masks online to help alleviate (probably baseless) paranoia. As first spotted by the Verge, Taobao is currently selling a variety of facial recognition masks. For as low as five American dollars, a paranoid iPhone user can iPhone safely with the added social convenience of looking like the third member of Twenty One Pilots.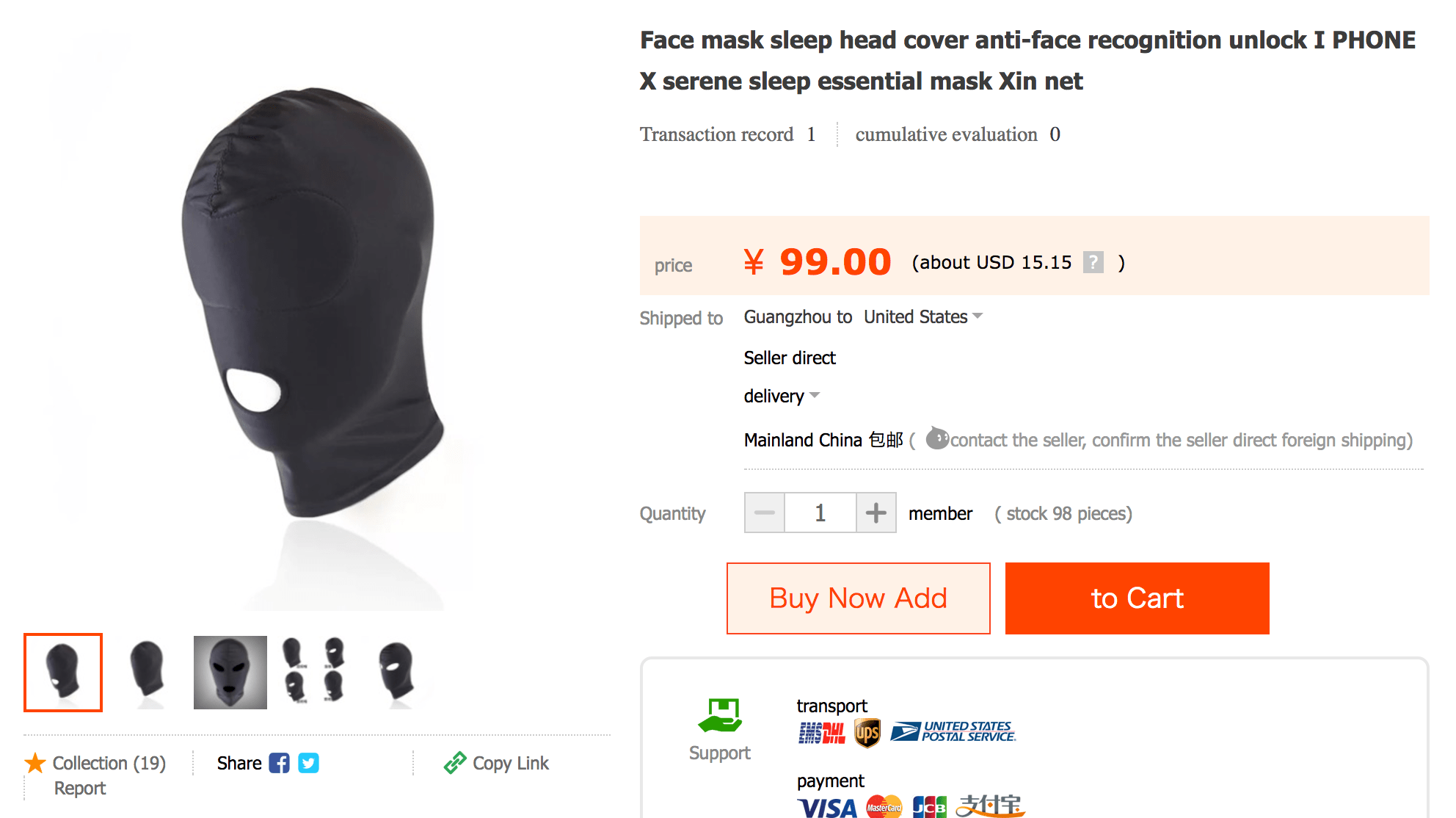 Though no one will truly know how comfortable they are using the iPhone X's Face ID until the device finally hits hands in November, Apple's senior VP of worldwide marketing touted the feature during the keynote as their simplest yet.
"With the iPhone X, your iPhone is locked until you look at it and it recognizes you," Phil Schiller said Tuesday. "Nothing has ever been more simple, natural, and effortless."
Schiller added that Face ID and similar technology is representative of how devices of all kinds will be unlocked in the future.
So, you know, maybe don't blow too much money on a stupid mask.