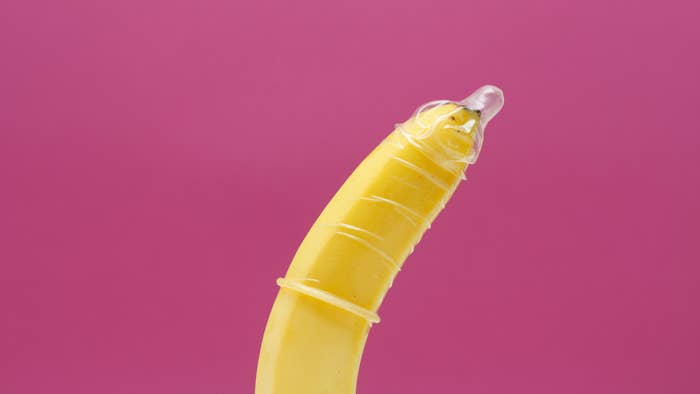 Making sure condoms pass a taste test is essential to the practices of Ben Wilson, who serves as the Sexual Wellbeing Global Category Director for Durex parent company Reckitt Benckiser.
But before we go any further, it's worth noting that condoms—though not exactly the most comfortable accessory—are indeed awesome. Though almost nothing is 100-percent guaranteed, condoms go a long way in likely preventing abject nuisances ranging from pregnancies to diseases; when it comes to hetero folk, for example, a man opting to use a condom is a great way of not putting the entirety of the safe sex burden on the woman.
They can also prove crucial in oral sex scenarios, as touched on in a recent Guardian profile focused on the aforementioned Wilson. The profile, penned by Sophie Elmhirst, opens with a decidedly strong lede about Wilson's belief in his products; namely, it notes that Wilson "chews the condoms he sells."
Additionally, Wilson is quoted as having previously told a group of Reckitt execs to do the same, complete with "rows" of bananas.
"I said: 'If you want to work on condoms you need to put a condom on that banana and taste it,'" Wilson told the outlet.
The full profile is very much worth your time and sees Wilson opening up about the history of Durex, the importance of adapting with the changing attitudes toward all varieties of sexual activity, and—as readily teased here—the value of ensuring one's condoms can also reasonably be enjoyed in oral sex scenarios in addition to more penetrative situations.
Durex, notably, has a number of condom-related feats to its name. In 1998, for example, Durex became the first condom brand to publish a global sexual wellbeing survey. More recently, in 2019, the brand marked its 90th anniversary.