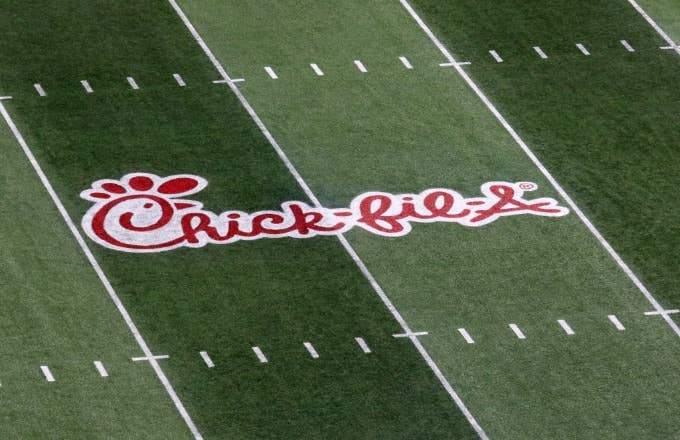 A university dean felt so stirred by a campus Chick-fil-A ban that she decided to stop being a university dean.
Rider University's College of Business Administration dean Cynthia Newman told university staff last month that she would be stepping down from her role as dean, per the New York Daily News. That decision, however, wasn't inspired by a particular fondness for the chicken chain. Instead, Newman is all about the ethos of the sometimes controversial poultry provider.
As school officials explained last fall, Chick-fil-A was scrubbed from its roster of campus restaurant options due to its history of being looked at as "in opposition to the LGBTQ+ community." Speaking with a blog predictably aimed at conservatives, Newman ignored the LGBTQ aspect and instead interpreted the ban as being a punch to the stomach of her religious beliefs. The purpose of Chick-fil-A, she added, is the glorification of a deity.
"Chick-fil-A's corporate purpose statement is to glorify God, to be faithful stewards of all that's entrusted to them and have a positive influence on everyone who comes into contact with them," she told Campus Reform. "And I would say that mirrors my personal beliefs perfectly."
Confusingly, Newman will apparently be staying on as a university professor.
Last July, diners at a Chick-fil-A in Texas barely missed their chance to receive a live birth with their meal at no additional charge. The baby was delivered inside one of the restrooms while the restaurant was closed, ultimately resulting in the awarding of free food for life for the newborn.