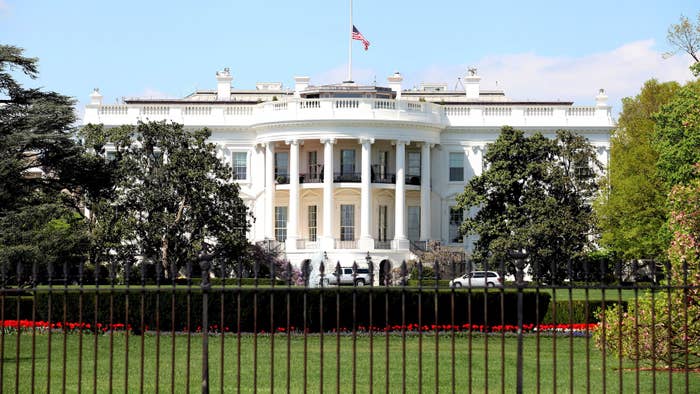 The White House found an intruder on its lawn who managed to squeeze through the metal fencing.
The Associated Press reports that a toddler made his way over to the lawn and got in between the fencing. U.S. Secret Service Uniformed Division officers found the little one on the inside of the fence's north side. The officers walked across the North Lawn to pick up the toddler and bring him to his parents, who were on Pennsylvania Avenue.
Secret Service spokesman Anthony Guglielmi said officers "encountered a curious young visitor along the White House north fence line who briefly entered White House grounds." He continued, "The White House security systems instantly triggered Secret Service officers and the toddler and parents were quickly reunited."
Entry into the White House was limited while Secret Service reunified the baby with his parents. The parents were also asked a handful of questions before they were able to leave.
Due to security issues, the height of the executive mansion's fence doubled to around 13 feet in March 2020. There's only 5.5 inches of space between each post, making the tot's incursion the first successful one since the fence was modified—and maybe the youngest. Children older in age have gotten through the barrier in the past as well.
According to CNN, a toddler has crawled through the fence before. Back in 2014, a young one squeezed through onto the White House lawn on the same day that then-President Barack Obama was set to give a briefing. The incident delayed his press conference and incited a short lockdown.
"We were going to wait until he learned to talk to question him, but in lieu of that, he got a timeout and was sent on way with parents," said Edwin Donovan, the spokesman for the United States Secret Service at the time.