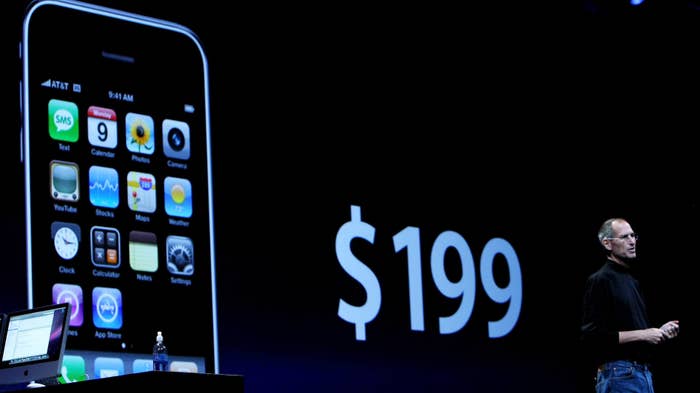 An unopened four-gigabyte, first-generation iPhone from 2007 sold for nearly $200,000 at an auction on Sunday.
The now-retro Apple device went for $190,373, setting a new record. In the late aughts, the phone retailed for $499. The auction tag blew past the OG price over 381 times.
In June, the device—owned by an Apple engineer who helped design it—was expected to sell for around $50K to $100K. It attracted 28 bids. As noted by the BBC, it was considered a "holy grail" item for collectors since the model was not as widely produced as others in the long line that has currently extended up to the iPhone 14.
Last October, LCG set a record when it auctioned off a factory-sealed original iPhone of the eight-gigabyte variety for $39,339. That number was bested in February, when the same auction house sold one for $63,356, which was tripled with this latest record.
LCG Auctions founder Mark Montero made a statement on Monday about the remarkable outcome. "Despite the extensive worldwide media exposure our previous sales received and the hundreds of contacts we've had with consumers who thought they had a factory-sealed original iPhone, this is the only 4GB factory-sealed version to surface," he stated. "Based upon our recent record-setting sales and the fact that the 4GB model is probably 20 times rarer than the 8GB version, we are not surprised it established a new record price, but surpassing the $190,000 mark was quite surprising."
As the company released information on the sale, said the item was "virtually flawless along the surface and edges, [and] the factory seal is clean with correct seam details and tightness."