 Three-thousand young innovators are paying a lot of money to head out to sea on a massive ship with no cell service, and you probably would too.
The four-day cruise from Miami to the Bahamas (Nov. 9–12) is called Summit at Sea, an elite event series that gathers an eclectic cross-section of entrepreneurs, musicians, dancers, activists, and other creatives and thought leaders. The experience is part networking event, part conference, created for the type of people who are prone to disliking both.
While the event costs over $2,000 to attend, you won't just be picking the brains of one percenter tech bros and CEOs. This year's Summit will feature performances by Jermaine Dupri, St. Lucia, Gallant and Foster the People and a slew of culturally relevant speakers, including Kendrick Lamar,  filmmaker-activist Dream Hampton, pro skateboarder Tony Hawk, co-founder of Black Lives Matter Patrisse Cullors, designer-illustrator Timothy Goodman of viral blog "40 Days of Dating," and Fab 5 Freddy (the first host of "Yo! MTV Raps" and star of Wild Style).
"Summit at Sea has an amazing reputation for inspiration and creativity," says Goodman, who will be giving a millennial-friendly talk titled, "Love in the Time of Internet: When the Difference Between Being Cute and Creepy Is One Emoji."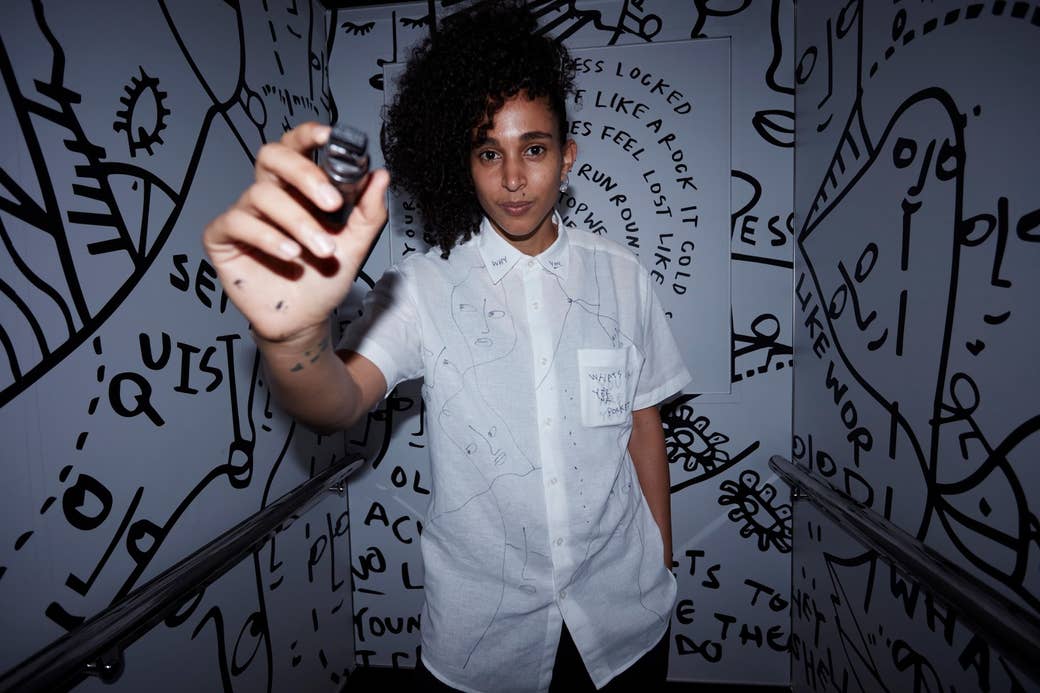 Summit began in 2008 when founder Elliot Bisnow sent a Facebook message to 19 new entrepreneurs inviting them on a ski trip to Park City, Utah. Within a year, the Obama administration recruited Summit to plan a similar event, this time with White House officials in the mix. A decade later, the Summit community has grown to nearly 10,000 devotees. Not bad for an organization that kicked off with a DM slide.
Summit's model isn't so much a twist on traditional networking as a philosophical reimagining of what the act of creating connections, professional and otherwise, can look and feel like. "You don't need to come and be like,"This is my goal! And this is what I plan to do while I'm here!" explains Jeff Rosenthal, one of Summit's co-founders. "If you create authentic relationships with people and they're excited about what you're doing, they'll do your networking for you."
To be afforded that opportunity, hopefuls can apply to get on board, but the vast majority of attendees (90 percent, according to Rosenthal) are invited. The science behind Summit's guest list seems akin to the modern idea of "curating vibes," or a host hand-selecting only their most interesting friends for a party. Many of the best ideas are born when different disciplines collide, and Summit doesn't want guests to simply trade cards; they want them to exchange ideas.
When asked about what it takes to curate a guest list that ranges from "22-year-old startup founders" to "93-year-old intellectual luminaries," Rosenthal neatly summarizes the logic: "The more diverse the inputs, the more complex the output."   
Hampton, who met business partner Mike De La Rocha at a 2012 Summit event, has been working with Summit's founders to ensure its programming reflects the same principles. Last last year's event featured many straightforward social justice talks, like Cullors speaking on policing, and this year's programming will surface these important ideas in unexpected ways. "Instead of having some conversation about Native Americans, we're gonna embed Douglas Miles [owner/founder of Apache skateboards] who's an Apache, into this thing that a bunch of white boys are gonna go to just looking for Tony Hawk," says Hampton. "Douglas is going to talk about the skateboards that he creates as an artist and the skate teams he's created as a longtime person who's lived on rez. But he's also super political, so that's not going to be missing from anything that he says."
Attendees this year will hear rock icon Perry Farrell tell stories about starting Lollapalooza, learn about the origins of jazz from Herbie Hancock, and join a conversation about Nelson Mandela lead by his grandson Kweku Mandela and actor Orlando Jones. There is also a series of talks exploring spirituality rather obliquely titled "What About God."


"The more diverse the inputs, the more complex the output." —Jeff Rosenthal, Summit Co-Founder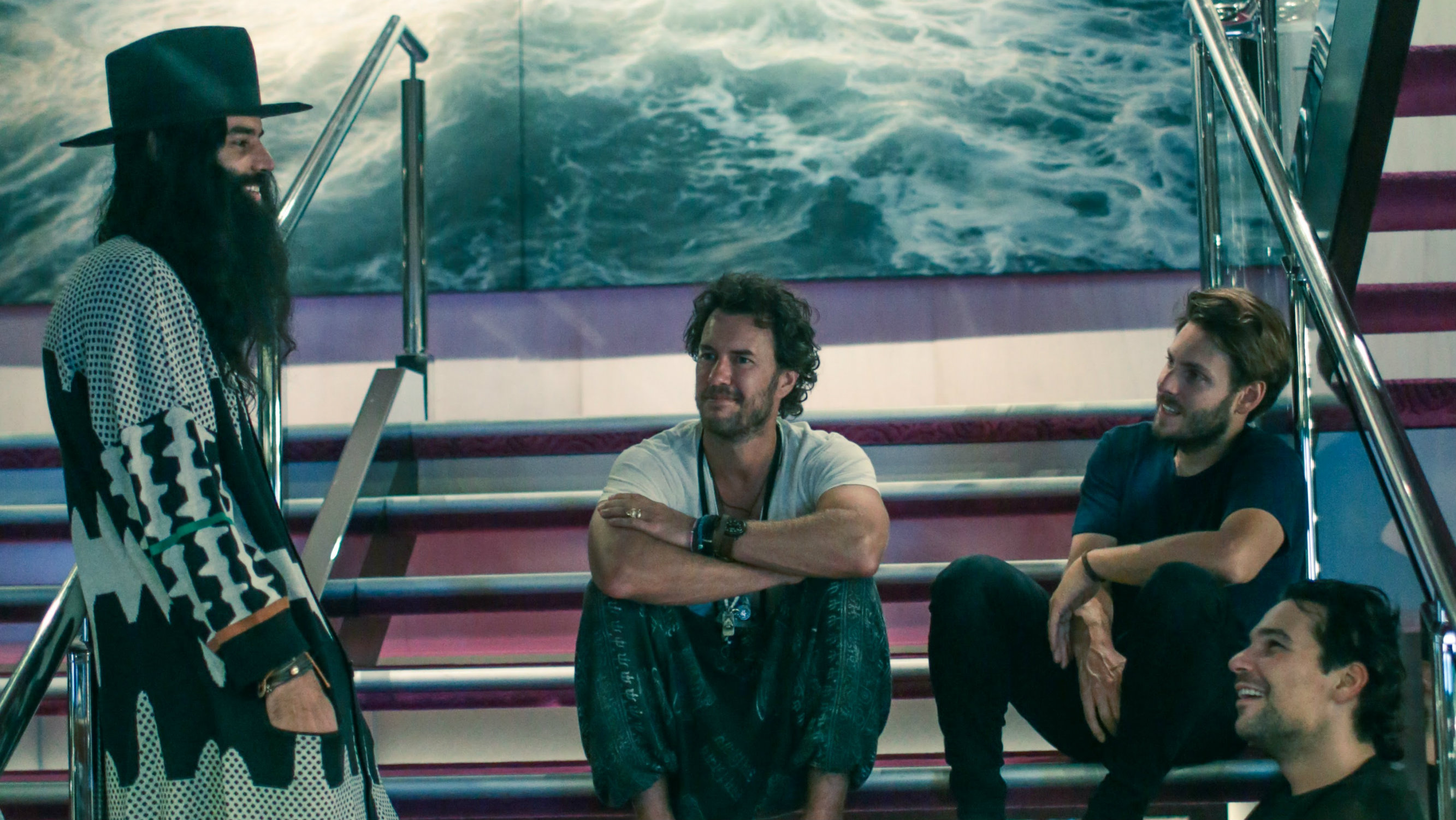 Granted, it all sounds a bit kumbaya. But one gets the sense that Summit purposely attempts to uproot attendees from their comfort zones, that the point isn't to create a transactional relationship—or even meet others—but to possibly meet a new version of yourself. Almost like a modern version of Thoreau's Walden Pond (in which the author famously remarked, "Things do not change; we change"), but inspired by a much larger body of water.
"I'm the most cynical when it comes to [things like] this, but it's not some Ayn Rand shit" Hampton says, referring to the author of Atlas Shrugged, a highly politicized 1957 novel in which capitalist elites withdraw from society. "There's something super magic about it that's hard to explain."
The explanation is, perhaps, that Summit's founders seem just as committed to providing personal growth as they are the professional variety. "It doesn't really matter how you plan on activating or utilizing the information. It's really just about building your best self," says Rosenthal.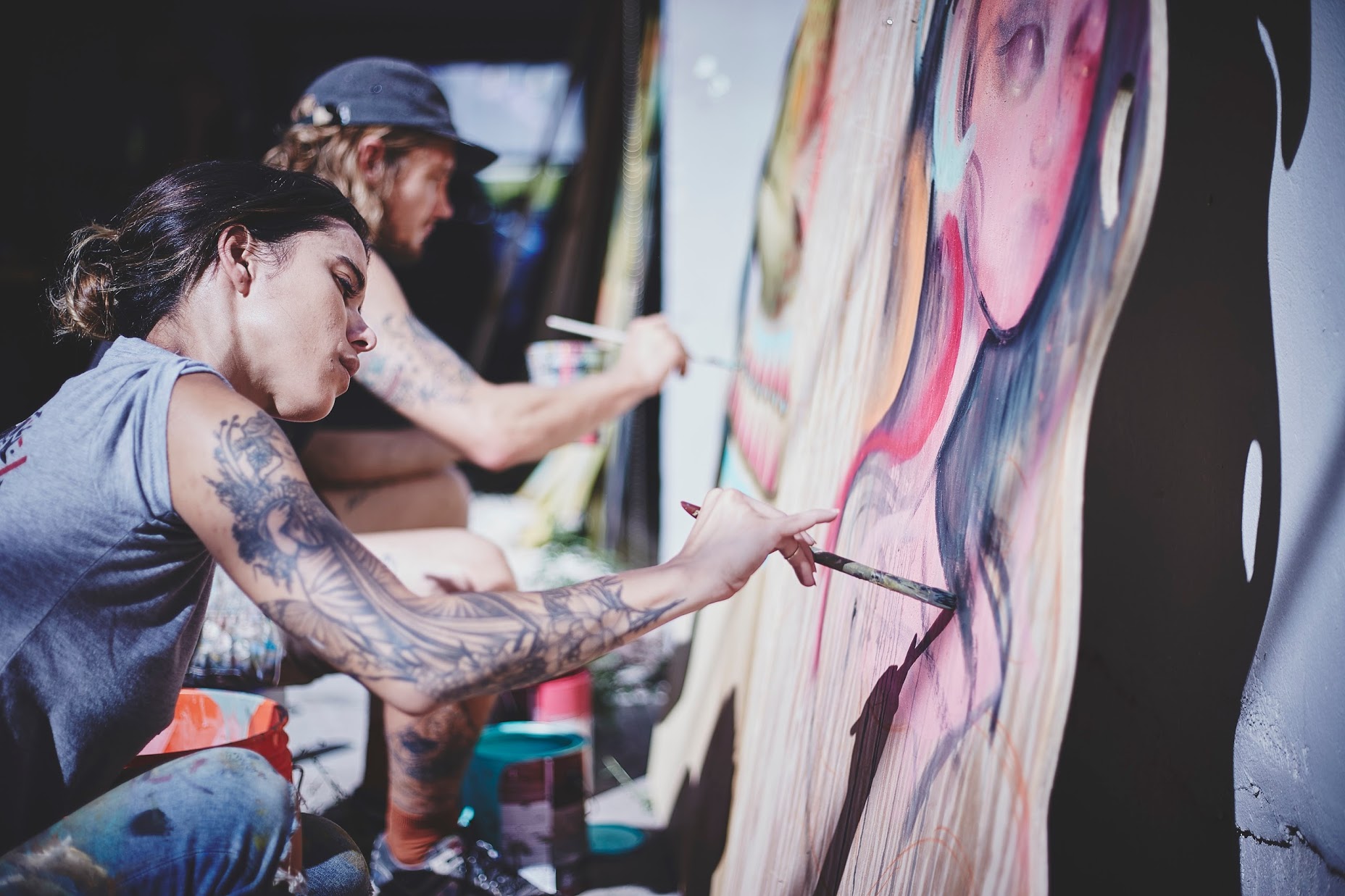 If it all seems rather heartwarming and earnest, that's exactly the point. Summit's Kool Aid is exceedingly easy to drink. And, while it's not just about finding backers for your startup venture (though Facebook co-founder Eduardo Saverin did fork over 8 million dollars to search engine start-up Qwiki at a previous Summit event) or finding innovative collaborators (Napster founder Sean Parker famously joined forces with Spotify through Summit), Summit's founders insist these things are a byproduct of linking authentic people with shared values.
And those shared values can lead to real action. A previous iteration of Summit brought together Silicon Valley billionaire Peter Thiel, Toms Shoes founder Blake Mycoskie, and actress Kristen Bell (among other celebs) to tag sharks for research. The Summit community then went on to raise nearly a million dollars to protect the shark population of the Bahamas. Dancers Lil Buck and Jon Boogz connected at Summit and shortly after launched activist project Movement Art Is, which uses dance to spur social change, resulting in a widely shared video that powerfully depicts racial friction in America.
"People who are entrepreneurs look at problems, and they say, why can't this change now?" says Ellen Gustafson, co-director of the Summit Institute. "That's a key element of what has made the Summit community really work— this deep desire to look at the people who are around you and say, what can we all do together?"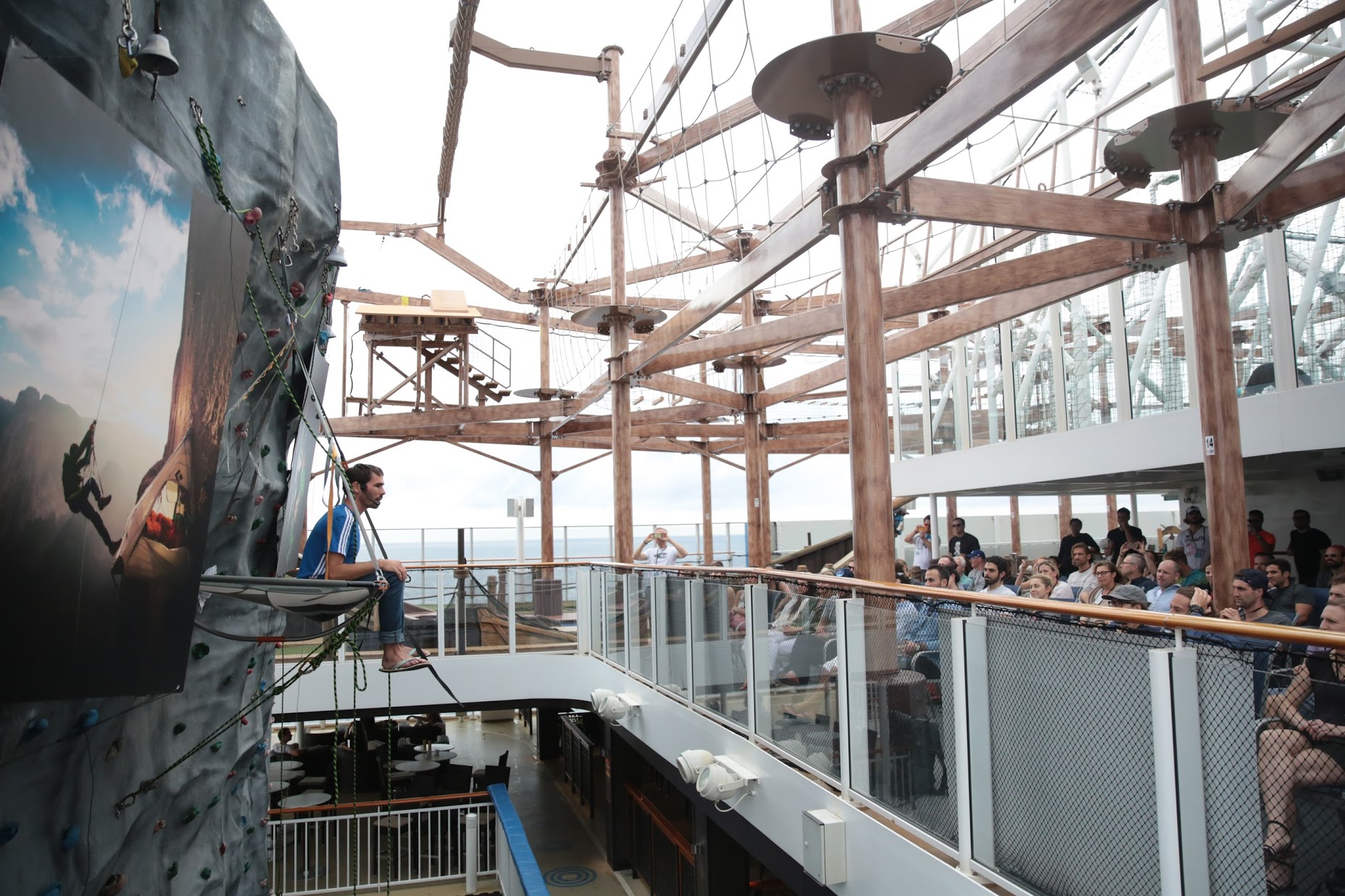 This focus on community being more than the sum of its parts is clearest in Summit's most ambitious venture to date, Powder Mountain, a modern ski village they created in Eden, Utah. In 2009, Summit's founders purchased the 10,000-acre plot of land, which included the nation's largest ski mountain, for a reported $40 million, all raised by devoted attendees invested in creating a permanent home for Summit (and securing a spot for themselves in it).
Depending on how you look at it, it's either a physical way to immerse yourself in the Summit ethos of innovation, altruism and collaboration at will, or a Silicon Valley meets Woodstock fever dream.
Sure, buying a mountain and building a utopia on top of it is crazy—but it seems to be working. And perhaps that's a testament to Summit's belief that deep connections can build nearly anything, both within the community and beyond it.
"My major hope," says Rosenthal, "is that people would see this and use it as the excuse to accomplish all the great shit that they want to see in the world."