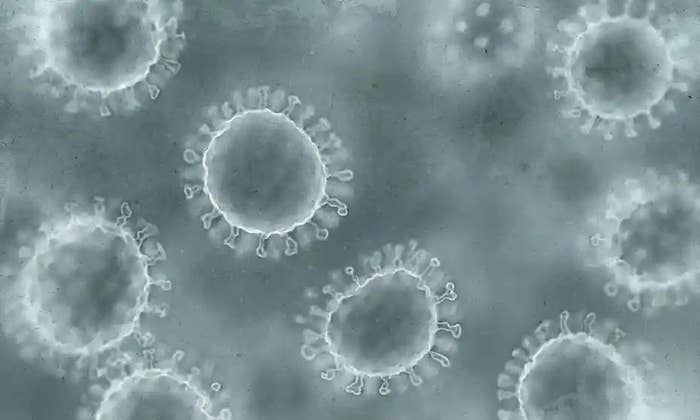 New information shared this week by Britain's Health Security Agency suggests that we may have another virus to be wary of. According to Sky News, health officials have declared yet another national incident after several traces of the polio virus were discovered during a routine sewage inspection in London.
Samples of the virus were found in London's Beckton Sewage Treatment Works, and now an investigation has been launched to try and determine the source and to find out how far it may have spread. The UK's last case of wild polio was recorded almost four decades ago, in 1984, and the country was declared polio-free in 2003. 
On Wednesday, the UK Health Security Agency said that several closely related viruses were found in samples of waste taken in north and east London between February and May. These findings suggest some spread between closely-linked individuals and has now been classified as a "vaccine-derived" poliovirus type 2 (VDPV2) as it continues to evolve.
No cases of the disease or related paralysis have been reported, and the risk to the general public is considered low, but public health officials have urged people to make sure that they and their families are up to date with polio vaccinations to reduce the risk of harm.
"Vaccine-derived poliovirus has the potential to spread, particularly in communities where vaccine uptake is lower," said Dr Vanessa Saliba, consultant epidemiologist at the UKHSA. "On rare occasions, it can cause paralysis in people who are not fully vaccinated, so if you or your child are not up to date with your polio vaccinations, it's important you contact your GP to catch up or if unsure, check your red book. Most of the UK population will be protected from vaccination in childhood, but in some communities with low vaccine coverage, individuals may remain at risk."
It is not uncommon for UK sewage to find traces of unrelated polioviruses, as they are often found year on year. However, what's alarming is the fact that the London samples detected from February have been genetically linked, which suggests that the virus has been evolving for some time. The health agency is working with other bodies, including the World Health Organization, to urgently investigate the matter to understand the extent of the transmission. 
In the UK children receive their Polio jabs as part of the 6-in-1 vaccine babies get when they're eight, 12 and 16 weeks old which also protects against tetanus, diphtheria, hepatitis B, whooping cough and Hib. By the age of two years old, 95% of babies in the UK have had the proper amount of vaccinations, however this figure drops to 90% in the London area.
Furthermore, the amount of children who received their polio booster jab as part of their pre-school 4-in-1 vaccinations reduces to a further 71% in London. Poliovirus can spread through poor hand hygiene and contaminated food and water, or less often through coughs and sneezes. It is often transmitted if people get contaminated hands after using the toilet and then pass the virus on by touching food consumed by others. Most people who become infected with polio have no symptoms, but some develop a flu-like illness up to three weeks later. In between one in 100 and one in 1,000 infections, the virus attacks nerves in the spine and the base of the brain, which can lead to paralysis—most commonly in the legs. On rare occasions, the virus attacks muscles used for breathing, which can be fatal.
Prof Nicholas Grassly, the head of the vaccine epidemiology research group at Imperial College London, said: "Polio is a disease that persists in some of the poorest parts of the world and the UK quite frequently detects importation of the virus during routine testing of sewage. In this case, there is concern that the virus may be circulating locally in London and could spread more widely."
He added: "Fortunately, so far, no one has developed symptoms of the disease, which only affects about 1 in 200 of those infected, but it is important that children are fully up-to-date with their polio vaccines. Until polio is eradicated globally, we will continue to face this infectious disease threat."