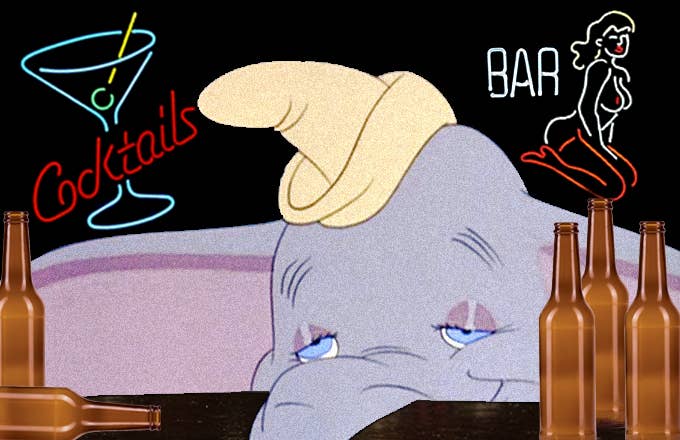 Monday marks the start of this year's Republican National Convention. From July 18 to 21, approximately 2,470 delegates and 2,302 alternative delegates from all 50 states will join 15,000 credentialed media (an international press corps second only in size to the 2016 Rio Olympic Games) in Cleveland, Ohio. 
In what seems like the most contentious presidential election in recent history, all eyes are on the Buckeye State as Donald Trump is officially anointed the Republican nominee for President of the United States of America. Considering the sheer amount of people descending upon Cleveland and the number of unbound delegates, this year's RNC promises to be a circus. And if it's not a complete shitshow, Trump will still be a presidential nominee by the end of it, so...time to get drunk! Here are our rules for a 2016 RNC drinking game:
Throw a bottle at your screen every time Trump appears or is mentioned.
Take a shot every time you see someone squirming uncomfortably in the audience. Chug if it's Senate Majority Leader Mitch McConnell.
Take a shot every time someone mentions the word America. Sip if someone says 'Merica. Chug if someone's name is Erica.
Take a sip when you realize this all must be really pissing off George H. W. Bush.
Chug your beer in honor of fallen VP choice Chris Christie. He would have wanted you to.
Take a sip every time Trump contradicts himself in the same sentence.
Break a glass each time someone makes a joke about Pokemon Go.
Take a shot every time VP pick Mike Pence cringes while saying he's proud to be a part of the Trump ticket.
Drink a Corona every time Trump mentions "the wall."
Take a shot every time Trump publicly humiliates someone from his campaign staff.
Take a shot every time you wish Jon Stewart was still around to skewer this whole thing.
Take a shot every time President Obama rolls his eyes while watching from the White House.
Take a shot every time Trump utters the size adjectives "huge" or "tremendous."
Take a shot whenever someone says they'd like to "take back" or "save" America. Chug if they actually mean it.
Drink a 6 pack every time Ben Carson blinks.
Take a sip every time someone mentions Hillary Clinton. The nastier the mention, the bigger the sip.
Chug the first time someone alludes to or mentions Monica Lewinsky.
Take a shot every time Scott Baio reminds everyone he was Chachi in Joanie Loves Chachi.
Break a keg over your head every time you realize that Donald Trump could actually be our next President.
Take a shot whenever Trump's immigrant wife Melania has to watch her husband disparage immigrants during his speech.
Start looking into Canadian citizenship every time Trump makes a policy proposal.
Pour one out for Marco "Lil Marco" Rubio. Poor dude never had a chance.
Have a Blue Moon for no reason other than the fact that Blue Moon is delicious.
Take a sip for every strand of hair Republican National Committee Chairman Reince Priebus rips out of his head while watching Trump's acceptance speech.
Take a shot every time Sarah Palin tries to persuade convention security to let her inside.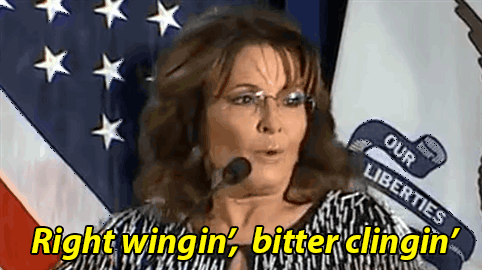 Chug a Budweiser every time Trump says "Make America Great Again." Promptly spit it out, because Budweiser tastes horrible. Ponder the state of American beer. 
Take a shot every time someone questions Obama's "motives."
Take a shot every time newscasters are left baffled by the proceedings.
Take a shot every time Trump mentions one of his Casinos. Chug if the casino he mentioned has declared bankruptcy.
Take a shot every time a bald eagle cries.