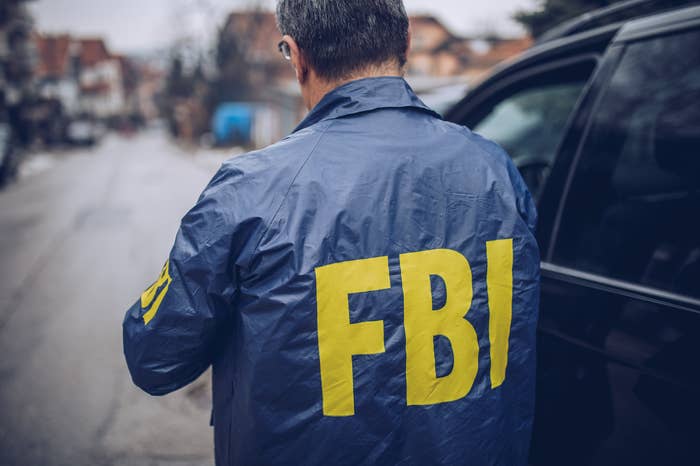 The FBI now views white supremacism and other "racially motivated violent extremism" as serious as foreign-born terrorism.
FBI Director Christopher Wray informed the country of his bureau's new focus on Wednesday, stating that homegrown terrorism is now a "national threat priority" for 2020, one that's "on the same footing" as the dangers posed by ISIS.
"The most persistent threats to the nation and to U.S. interests abroad are homegrown violent extremists (HVEs), domestic violent extremists, and foreign terrorist organizations (FTOs)," he explained to the House Judiciary Committee. "The international terrorism threat to the U.S. has expanded from sophisticated, externally directed FTO plots to include individual attacks carried out by HVEs who are inspired by designated terrorist organizations."
"We remain concerned that groups such as the Islamic State of Iraq and al-Sham (ISIS) and al Qaeda have the intent to carry out large-scale attacks in the U.S," he added.
Wray also pointed out that racially motivated attacks were the "primary source of ideologically-motivated lethal incidents and violence" in 2018 and 2019. The FBI considers them to be the most lethal of all domestic extremism since 2001.
"They choose easily accessible weapons — a car, a knife, a gun, maybe an IED they can build crudely off the internet — and they choose soft targets," the FBI director said, according to KUTV. "That threat is what we assess is the biggest threat to the homeland right now."
The news comes a day after Patrick Wood Crusius was indicted on hate crimes and firearm charges after killing 22 people at a Texas Walmart last August. He opened fire on the Walmart as "a response to the Hispanic invasion of Texas. They are the instigators, not me. I am simply defending my country from cultural and ethnic replacement brought on by the invasion," he wrote in a document he uploaded online.