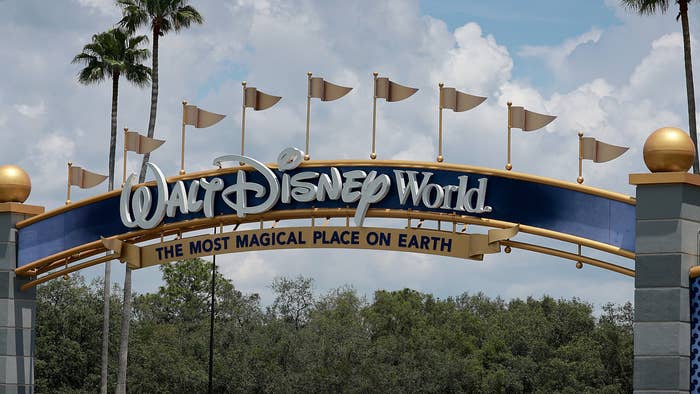 A woman severely injured while going down the Humunga Kowabunga slide at Disney World's Typhoon Lagoon is suing the entertainment conglomerate.
In 2019, Emma McGuinness visited Typhoon Lagoon to celebrate her 30th birthday, and it didn't turn out to be the magical moment she expected. McGuinness got on the water ride that has a 214-foot drop into a pool, and she "became airborne, and she was slammed downward against The Slide," according to the lawsuit filed on Wednesday and obtained by Law & Crime.
The injuries that McGuinness sustained were bad enough to require surgery. According to the lawsuit, "The impact of The Slide and her impact into the standing water at the bottom of The Slide caused Ms. McGuinness' clothing to be painfully forced between her legs and for water to be violently forced inside her. She experienced immediate and severe pain internally, and, as she stood up, blood began rushing from between her legs."
McGuinness was sent to the hospital to repair "her gynecologic injuries by a specialist," the lawsuit stated. She suffered "severe and permanent bodily injury including severe vaginal lacerations," and her bowel protruded "through her abdominal wall," resulting in a hernia.
Attorney Alan Wagner filed the lawsuit on behalf of McGuinness and her husband, and they're seeking $50,000 in damages while accusing Disney of negligence, alleging the ride "does not warn women of their increased risk of injury."
"When water is forcefully pushed inside a person's body, it carries the risk of injuring internal organs and causing great pain," the lawsuit stated. "Because of their particular anatomy, the risk of injury as a consequence of water being forced inside a woman's body is far greater than it is for a man."