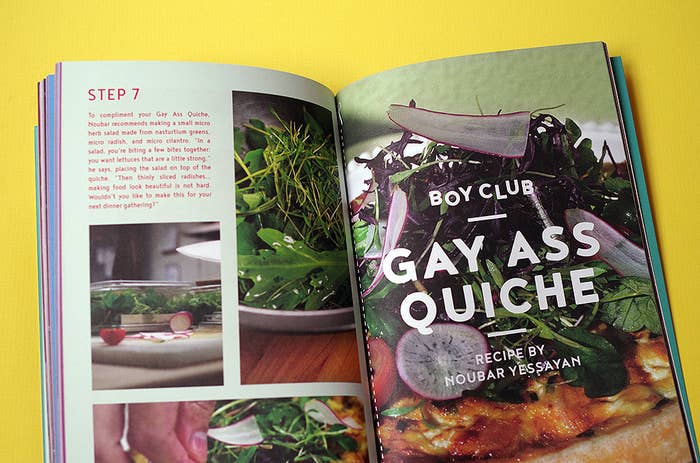 All Black Zine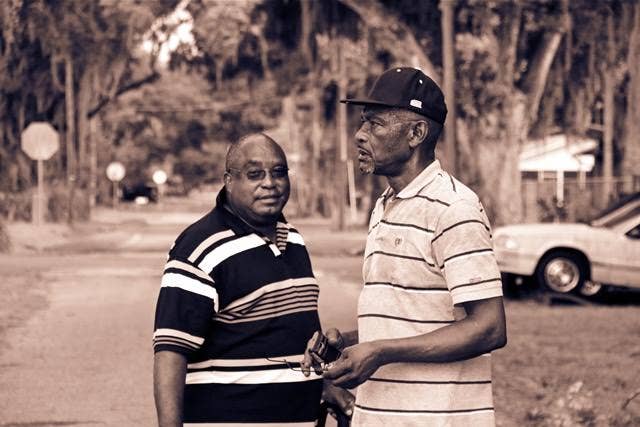 Doll Hospital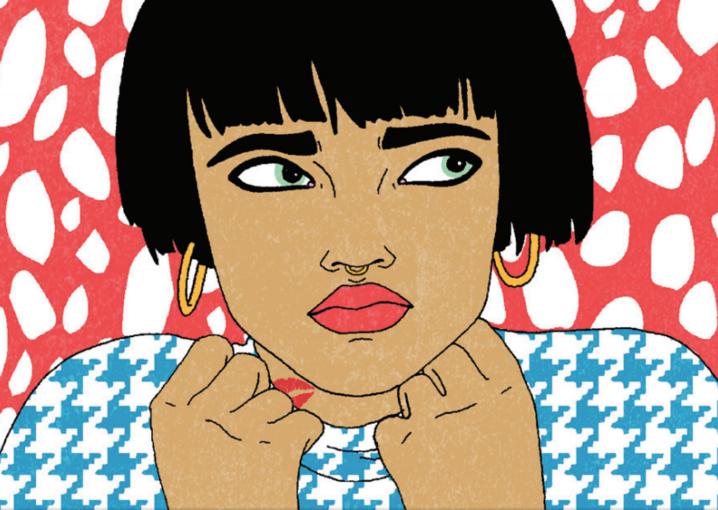 No matter where you come from, mental health is the one thing that affects us all. But most of us are sick of only seeing the typical tortured male eccentric and white manic pixie dream girl. Doll Hospital aims to move past these stereotypes, giving a voice to those who have felt silenced. Combining touching comics and literary mediums, Bethany Rose Lamont's journal has shed some light on far-reaching mental health topics in the realms of women's prisons, Muslim society and disability.
Why did you start Doll Hospital?
Beth: I started Doll Hospital during a very difficult time in my own mental health. I was a 22-year-old student and struggling to express the mental distress I was feeling within the parameters of social media. Like me live tweeting my suicidal ideation wasn't really a great long-term solution for unpacking these feelings. So instead, I utilised online spaces to connect with those seeking a voice to explore mental illness experiences outside of these limited mediums.
How do you feel about the current state of mental health treatment and media coverage in 2016?
It's no secret that mental health treatment is pretty dire. We desperately need to have a more nuanced discussion on experiences of more stigmatised treatments (such as anti-psychotics) as well as the violent mass incarceration of marginalised mentally ill individuals. However, issues towards mood disorders like depression are slowly coming into the mainstream. But I worry that public understanding fails to consider the psychological impact of "outside" issues such as abuse, poverty, racism and trauma. I think our mental health struggles are more connected to broader troubles in our society than we might care to think.
Do you think we've had enough of the "harrowing personal essay"?
People should be able to speak their suffering however and whenever they feel like. What I do worry about is the way first person mental health experiences have the potential to be exploited by sites looking to generate ad revenue. Art is a great way to speak about "the unspeakable" (i.e. subjects that might seem too intimidating for a 2000 word essay). It can be more of an accessible medium for those struggling with mental illness. But all art and all writing has intrinsic value if it's helping you make sense of the world. Fuck approval. Make your own space.   
Doll Hospital has created an intersectional community. Has anyone reached out to you about the effect the journal has had on them?
Yes, it's incredibly humbling. I try not to get lost in the positive praise. As wonderful as that is, Doll Hospital can always do better, be better and we're always looking to improve. Mental health is so painfully isolating so to read the stories of others experiencing the same issues as you… well, it creates this amazing connection.
Can you reveal anything about the next issue?
We have so much great content coming up. As usual, we have all the beautiful comic and artwork content with contributions from some of my favourite artists including Sara Lautman, Wishcandy and Ambivalently Yours. We also explore a whole ton of subjects including the stigma of meth use, navigating trauma in a prison setting and the mental health impact of Islamophobia. Issue Three should be out in the summer so keep your eyes peeled!
Boy Club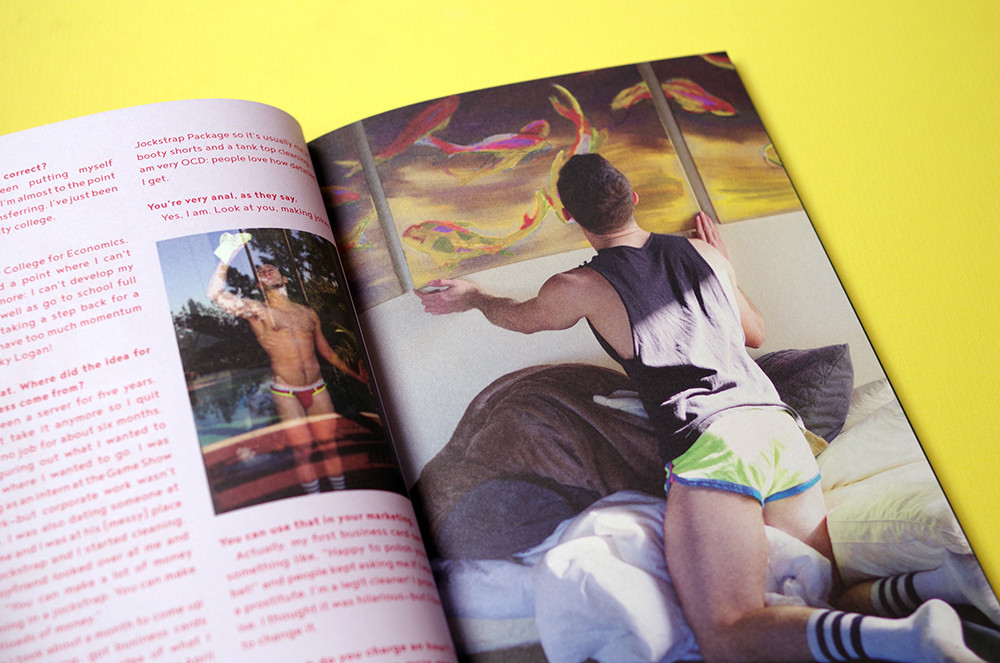 British Values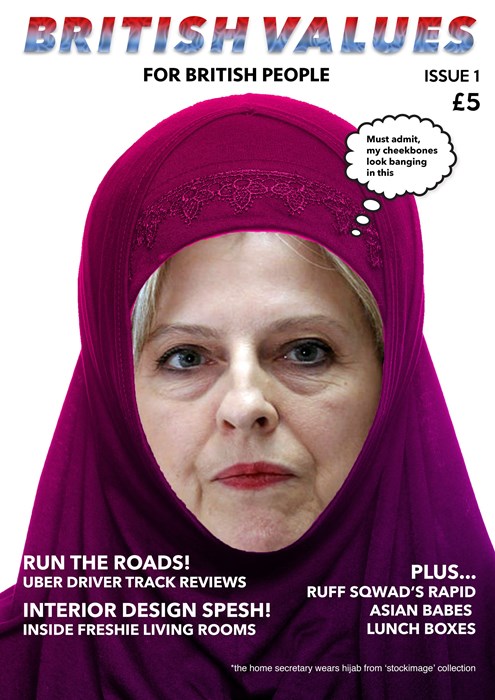 VITIUM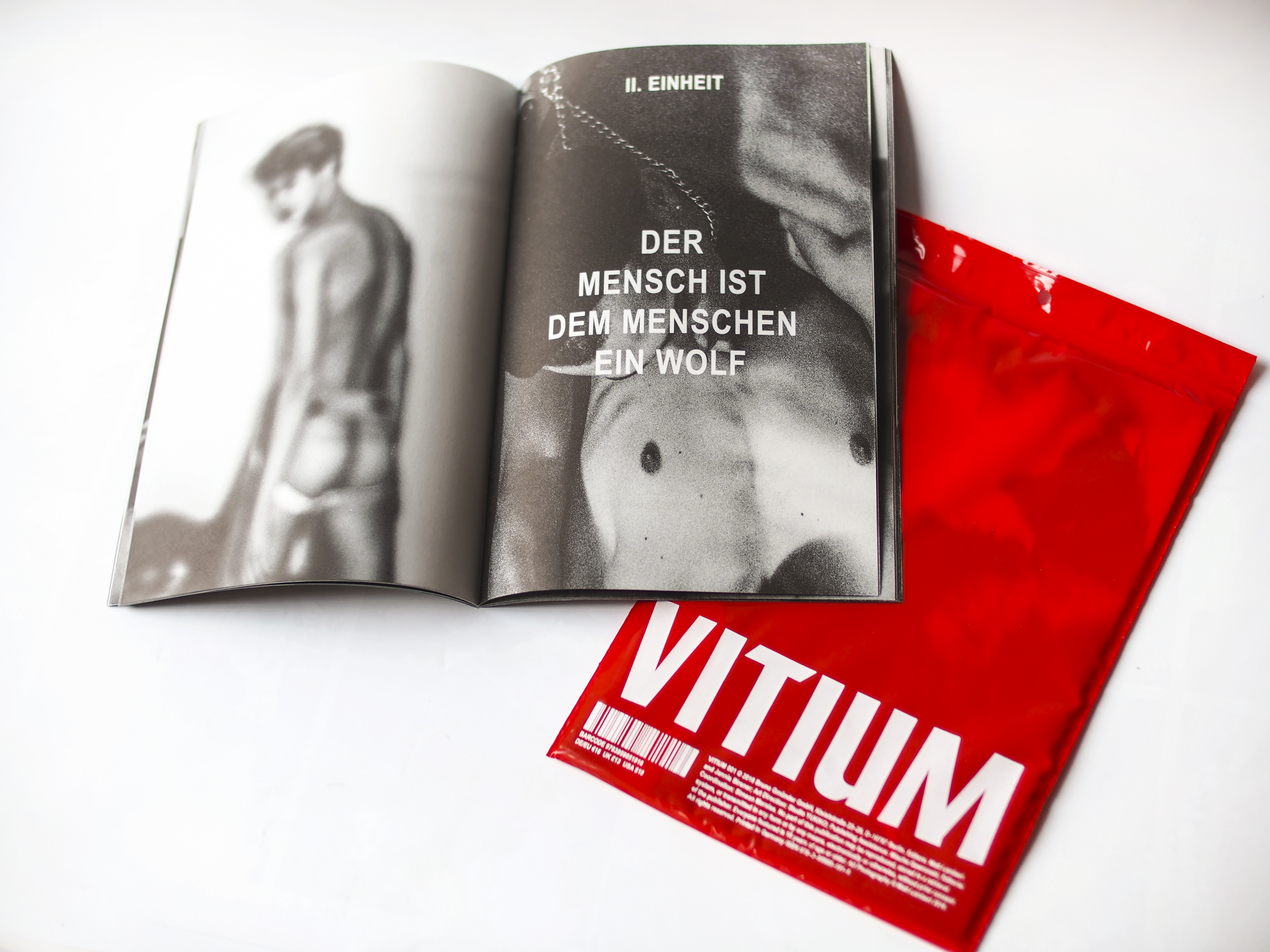 "Vice against nature" is how Saint Thomas Aquinas once described homosexual urges. Its Latin translation, "vitium contra natarum" lends itself to Jannis Birsner and Matt Lambert's new photo-zine, VITIUM. Entirely shot in Berlin, each rawly intimate image celebrates queer masculinity in all its glory. This one's for all the boys wanting to give the middle finger to today's (sadly) still suppressive culture.
Why did you create VITIUM?
Matt: It's a collaboration between my husband, Jannis and I. We just made something we wanted to see, would have fun making and that reflected a world we weren't seeing reflected in this medium right now. We live in Berlin so basing it there reflects our friends and world to a certain extent. I don't feel like the casual openness and intimacy of the moments we captured would feel the same had it been shot somewhere else.
With the heteronormative ideals and censorship of the Internet, did you feel a zine was the only way to show these kinds of images?
This was definitely a thought once in production. I get so many things deleted from my Instagram that don't even have any nudity in them. With the Puritan values of America that dictate digital space, it feels like we've actually taken a step back. Especially with this type of material, a tangible piece of print makes it more precious and at the same time devious.
What did you want to achieve with VITIUM? Do you want it to have any kind of effect on people?
We wanted to bottle that uneasy feeling and curious sense of wonder that people get when they peer into someone else's intimate world.
How would you like to see masculinity and sexuality represented in the media?
With honesty and diversity. I can't speak to what this means exactly as there are a million forms of masculinity and ever more forms of sexuality. But what bothers me is when people project a disingenuous or contrived idea of the aforementioned onto people who don't embody or understand these ideas.
Do you have any plans to do a second issue?
We do, but we also see it as a project to hold other mediums like film as I'm mainly a filmmaker and Jannis a producer.
gal-dem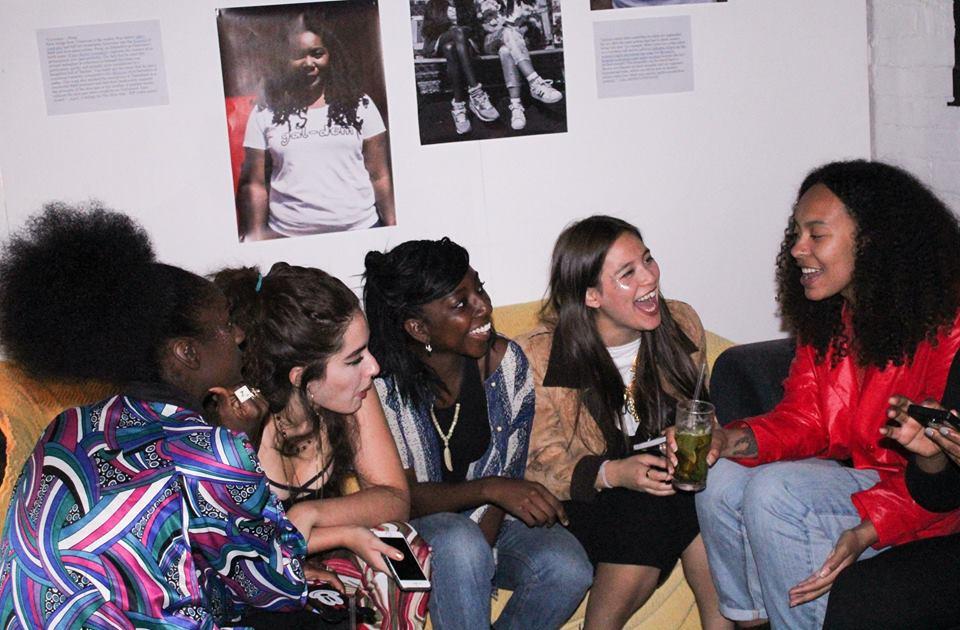 Where most zines' core focus is on print, gal-dem is different. Comprised entirely online with the same revolutionary feel as its print counterparts, Liv Little's team includes around 50 women of colour representing themselves the way mainstream media won't. Merging thought-provoking content with eye-catching visuals, gal-dem has reached a global audience thanks to concepts including a series on the worrying trend of skin lightening.
Why did you start gal-dem?
Liv: I started gal-dem last year due to a lack of diversity at university. I was frustrated with the shameless white-washing of important issues. Most elite academic institutions lack diversity in the student body and in the curriculum, and as a woman of colour, that can be incredibly isolating. I decided to give gal-dem a shot, and it's been an incredible platform in which to positively channel my frustrations.
As a young woman of colour, how important is the opportunity to have a voice?
I'm in a fortunate position where I've been able to create a platform not only for me to have a voice, but for so many other women of colour to do so too. Platforms like Media Diversified and Black Ballad are vital in representing the voices of people of colour in the UK. It's so important to have platforms where you don't have to beg for your voice to be listened to. Our thoughts and feelings are just as important as anyone else's, and yet so much media coverage would suggest otherwise. It's not enough to showcase one type of black girl.
Do you have any aspirations to go into print?
We are definitely going to remain predominantly online but will do periodical print editions. Our first edition will be released this September to mark our first birthday. It's going to be a celebration of everything we stand for which is very exciting. Online is definitely more sustainable in its ability to reach so many people and our ability to respond to things in real time.
Has anyone reached out to you about the effect gal-dem has had on them?
I find it overwhelming reading through some of the responses we've had. So many of our pieces are so personal, which is such a brave thing for our writers to do, and the responses reflect this. There were two articles on body hair recently which resonated with so many women, and another on being followed home at night. I think people often have these thoughts and feelings which can't be easily articulated and it can sometimes take someone else's words for you to really get to grips with your experience.
What's in the pipeline for gal-dem?
I am hoping to spend some time over summer strategizing with the rest of the editorial team. I'd love for us to have a space to work and we're currently looking into brands to collaborate with. We've got our big first birthday celebration coming up at Kachette in Shoreditch in September and we'll have many treats in store there!
Cakeboy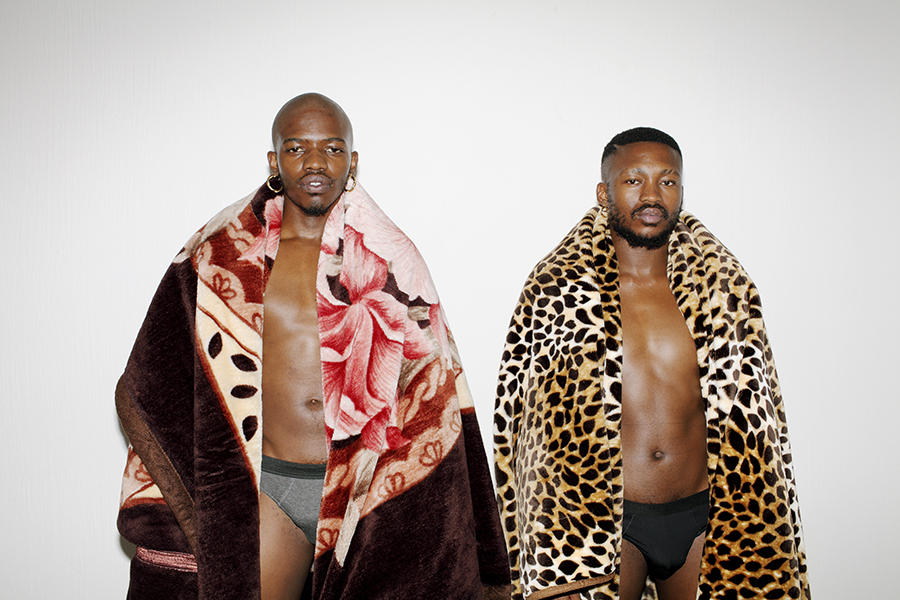 What do you do when you see a massive men's market void? Fill it yourself. Sean Santiago's Cakeboy sets out to be the first men's magazine for an agender world. Offering a unique queer view of masculinity, each issue contains a mixture of personal and political stories alongside "spectrum-positive" photography. Forget pages full of vapid topless men. Cakeboy is moving beyond objectification into a new LGBT age.
Why did you start Cakeboy?
Sean: The first "issue" was really just me wrapping up the blogging chapter of my creative life, where I'd been putting all of this energy into a blog and I was wondering what the hell was next. Now I think I've realized there is a real need to start a dialogue and this is an opportunity to bring together people who are working through themes and issues that aren't discussed often enough, or at all, in popular media.
For those who are unclear, what is a cakeboy?
Great question. The name for me came from Clueless. I saw that movie and I loved it, but I remember Murray's line. He gives this definition of basically what it is to be gay: "a disco-dancin', Oscar Wilde-reading, Barbra Streisand-ticket holding friend of Dorothy." I remember watching movies with my mom that had gay characters in, and the way they would talk about homosexuals and knowing this must be what she thought of me... So now it's just a stand-in for any word that defines you on someone else's terms.
You're about to release your third issue. How has Cakeboy progressed since issue one?
It's completely different. This issue presents the content as if it's a general lifestyle or men's interest publication, but uses that as a framework to reference the idea of "passing" - passing as something or someone else. I spoke to another zine maker a few years ago and they were making a magazine that they hoped would pass as straight, that it would have no signifiers of its queerness so you could "get away" with reading it. It's a theme that was definitely on my mind with this issue. I hate work that doesn't acknowledge how fucked up shit is, and I also hate work that takes itself too seriously. I don't think operating from one place or another is human.
How would you like to see masculinity talked about and represented in traditional media?
I think that one of the most interesting concepts issue three works through is the idea that masculinity is a default in some way whereas femininity is performed. I think we should destabilize the notion that it's normal for men to be butch and into cars and shit. And there's a long way to go.
Zines build a loyal following pretty quickly. Is a sense of community important to you?
I think community is kind of all there is. And I think zines are a great way to put a stake in the ground and say this is what we're about. These are the conversations we're having. This is the creative work we value. These are the people who make us think and cry and laugh.