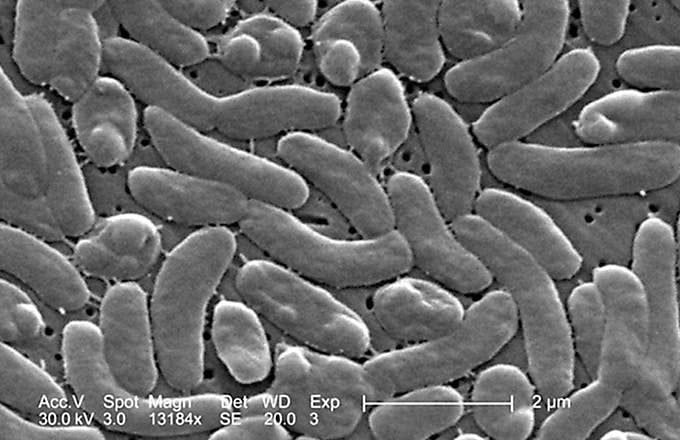 Your panicked WebMD searches are about to get a whole lot more stressful. The Centers for Disease Control and Prevention (CDC) identified 200 instances of a "nightmare bacteria" last year, and it's resistant to most antibiotics. Eek!
As per a report released on Tuesday, these supergerms are on the rise and spreading. One nationwide lab found that 25 percent of bacteria samples tested had special resistance genes that made them able to spread that resistance to other germs. The CDC has been warning us for quite a long time about the potential of antibiotic-resistant bugs, and it seems like they choose America's Trump years to make their grand debut. Can't say I'm surprised.
Fortunately, the CDC's containment strategy appears to be working. They've been able to quickly isolate patients infected with these superbugs to prevent them from spreading, while simultaneously helping local health departments run tests on these scary bacteria.
As Principal deputy director Anne Schuchat explained, "Resistance genes with the capacity to turn regular germs into nightmare bacteria have been introduced into many states, but with an aggressive response, we've been able to stomp them out promptly."
However, that's no reason to sit on our still healthy laurels. This is still a big problem—antibiotic-resistant infections kill 23,000 Americans every year.
"We've had some success, but it isn't enough to turn the tide. We need to do more and we need to do it faster and earlier," said Schuchat.
Moreover, the CDC stresses that "stopping new resistance from developing is not currently possible."