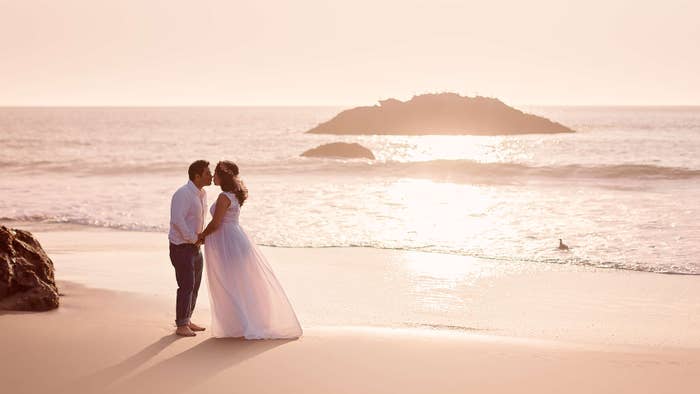 Changshan, a county in China, announced last week that couples could receive 1,000 yuan ($137) if the bride is 25 or younger when they tie the knot.
According to People, the announcement, which was made on Changshan's official WeChat account, is meant to promote "age-appropriate marriage and childbearing." Additional subsidies for child care, education, and fertility were also mentioned in the notice.
The offer is seemingly meant to address China's first decline in population in six decades, as reported by NBC News. The National Bureau of Statistics saw a decline of nearly 10 percent in births in 2022, compared to the previous year.
China implemented a one-child policy in 1979 to curb rapid population growth, but it came to an end in 2015. Couples were then allowed to have two children and the number was bumped up to three in 2021.
In China, males and females must be 22 and 20 respectively in order to get married, according to Reuters. The number of marriages in 2022 were the country's lowest since 1986.
There are a number of theories for the diminishing number of marriages and births in China. China Population Association Vice President Yuan Xin speculated that young people would rather "pursue a life that revolves around their own personal development and pleasure, instead of a life that revolves around a child."