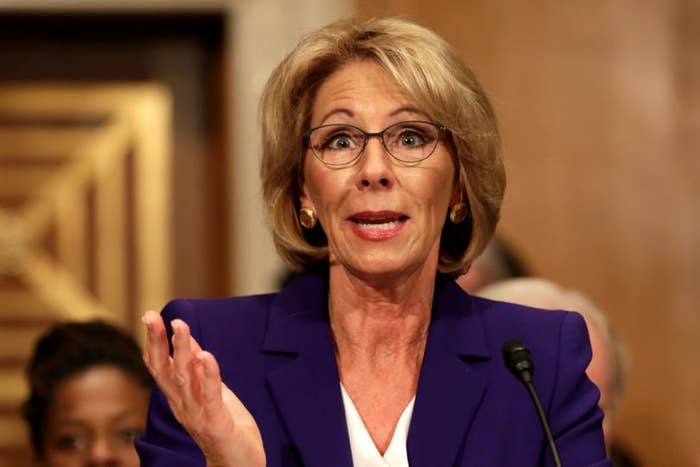 United States Secretary of Education Besty DeVos has cancelled her planned visit to Ontario. DeVos was scheduled to be in Ontario on Thursday and Friday to learn about the provinces' public school system.
Of course, news of Donald Trump's controversial education secretary's visit had angered numerous teachers' groups and unions, who claim that DeVos prioritizes the needs of private schools over the public system.
South of the border DeVos advocates for school choice, which includes vouchers that allow kids to attend charter schools -- which are publicly funded but privately operated -- or private schools on the public dime.
A spokesman for Ontario's education minister says the trip was cancelled due to "scheduling conflicts" and that the province looks forward to welcoming her at a more convenient time.
Until that time, please enjoy this glorious video of DeVos being met with a well-earned chorus of boos at Bethune-Cookman University in Florida. DeVos, for some reason, had been tasked with giving this year's commencement address and her presence earlier this year inspired boos from those in attendance, with many students turning their backs to her.