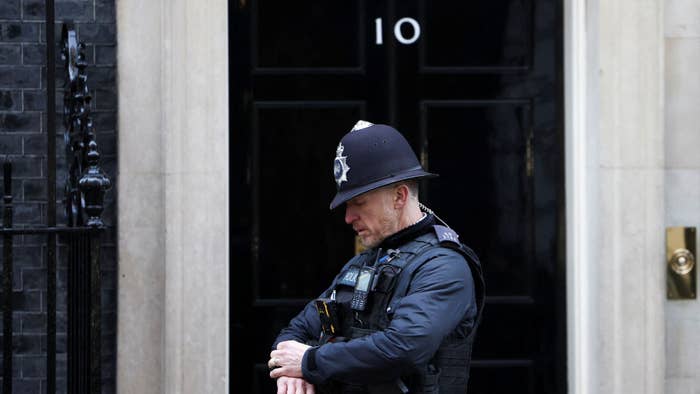 The Metropolitan Police has announced that they will be issuing 20 fines for the people who attended parties held at No. 10 Downing Street and Whitehall during the COVID-19 restrictions.
Confirming the fixed penalty notices in a statement today, the Met stated that "the investigations into allegations of breaches of COVID-19 regulations in Whitehall and Downing Street has now progressed to the point where the first referrals for fixed penalty notices (FPN) will be made to ACRO Criminal Records Office.
"We will today initially begin to refer 20 fixed penalty notices to be issued for breaches of COVID-19 regulations. The ACRO Criminal Records Office will then be responsible for issuing the FPNs to the individual following the referrals from the MPs."
The statement from the Met has come following their investigations of 12 events that were held in Downing Street and Whitehall, which may have breached the COVID-19 restrictions in 2020 and 2021. More than 100 people were under investigation, and it is also understood that more fines will follow in the future.
The identities of those fined will not be revealed by the Met, but No. 10 has previously said that it would reveal if Prime Minister Boris Johnson—who is known to have attended multiple events—is issued with a fixed penalty notice.
News of the fines is the first confirmation that coronavirus measures were breached by people working in the government.