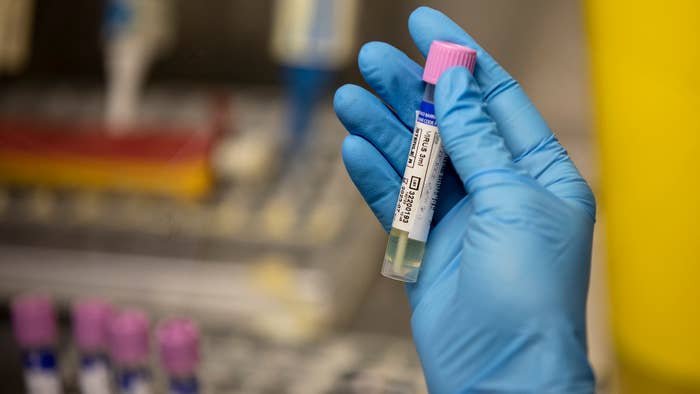 Monkeypox cases are growing, and this month's Pride gatherings could lead to further transmission of the virus.
NBC News reports that Pride events in bigger cities like New York, San Francisco, Seattle, Denver, Houston, and Chicago could result in an outbreak in the U.S. Thursday marked 173 confirmed cases of monkeypox in 24 states and Washington D.C. after a global outbreak was detected in early May. There are over 3,500 confirmed cases across 44 countries. It's likely that more cases have gone undetected due to ignorance of the virus.
Cases might spike following Pride month because a majority of those who have contracted the virus have been gay and bisexual men, specifically those who have been intimate with new people or have had multiple partners. It's thought that the virus is spread through close, prolonged, skin-to-skin contact. Still, the public shouldn't believe that monkeypox won't make its way out of gay and bisexual men's social circles.
"We have a real opportunity here during Pride especially to leverage the history of the LGBTQ+ community in being really fantastic community partners to get message out there, to engage with providers that care for this population and to get them access to our public health," Dr. Ashwin Vasan, commissioner of the New York City Department of Health and Mental Hygiene, told the outlet.
It doesn't appear that monkeypox is fatal. At this point, no one outside of Africa who has contracted the virus has died from it. However, the illness can be prolonged and for some, has caused severe pain.
The FDA has approved the Jynneos vaccine for monkeypox, which was first created for smallpox and has an efficacy rate of 85 percent. Those who have been exposed to monkeypox are able to get inoculated, as well as health care workers. New York City has also started offering the vaccine more broadly to gay and bisexual men.