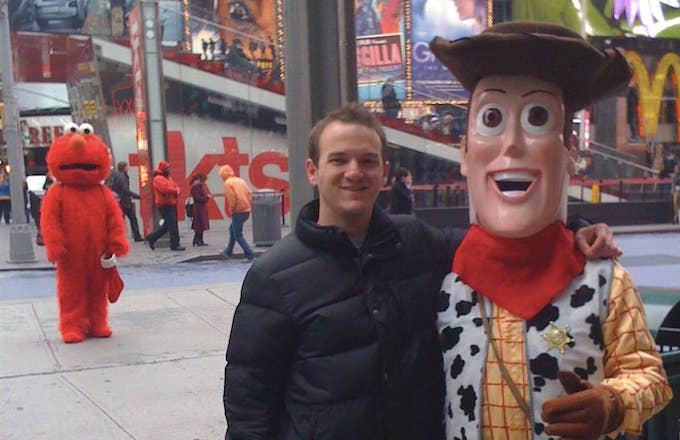 The Photoshop battle community rarely disappoints.
As one of the most popular and entertaining subreddits, the PhotoshopBattle community prompts users to take an original image and rework into something creative, amusing, dark, or all of the above. This week's main battle doesn't disappoint.
On Wednesday, Redditor KingMactastic challenged others to put their own spin on a picture of a man posing with someone dressed up as Toy Story's Woody. Though the two were the main focus of the image, Redditors were most inspired by what was in the background: another person dressed up as a sad-looking Sesame Street character. And thus began the "devastated Elmo" Photoshop battle.
In less than a day, the post has garnered more than 58,000 upvotes and has become one of the top threads on Reddit.
The iconic children's character was placed in some pretty tragic scenes in real life as well as entertainment. We see Elmo at the NRG Stadium following the Falcons' Super Bowl loss; someone placed him among the Walking Dead cast as villain Negan decides whom to kill; and, perhaps most depressing, we see Elmo attending Donald Trump's presidential inauguration—looking miserable, of course.
You can check out some of the reworked images below.