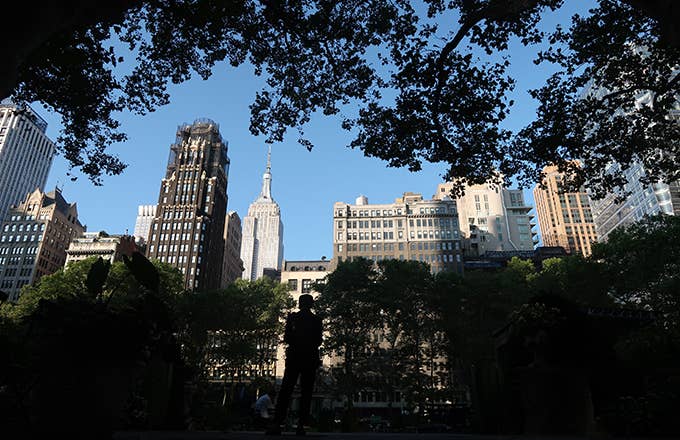 A massive power outage is affecting Upper and Midtown Manhattan.
Reports of the outage began flooding on social media Saturday night, with many New Yorkers sharing photos and videos of affected subway stations and streets in Midtown and the Upper West Side.
Officials also say they have received multiple reports of people who were stuck in elevators.
As of press time, Con Edison's outage map showed more than 27,000 customers are without power in the Midtown and Upper Manhattan areas. The cause of the outage is currently unknown, but the New York City Subway tweeted they are looking into the issue.
According to the New York Times, the New York Fire Department said it has received reports about a transformer fire, as well as smoke in multiple West Side buildings." It's unclear if the reported fires are related to the outage.
Con Ed customers can contact the company online or by calling 1-800-75-CONED.
"Unfortunately, we do not have an estimated restoration at this time," Con Edison said in a statement to the Times. "Our crews are working as quickly and safely as they can to restore service."
Mayor Bill De Blasio has commented on the current outage.
A number of theater productions and concerts were either canceled or delayed due to the loss of electricity. Affected Broadway shows included Frozen, Harry Potter, Moulin Rouge, and The Lion King. Jennifer Lopez's performance at Madison Square Garden was also disrupted, as concert-goers were told to evacuate the venue because of safety concerns. Lopez posted a video apologizing for the cancelation and reassured fans the show would be rescheduled.
The outage occurred 42 years after NYC's historic blackout, which left millions of residents without power from July 13-14, 1977.
This story is developing.