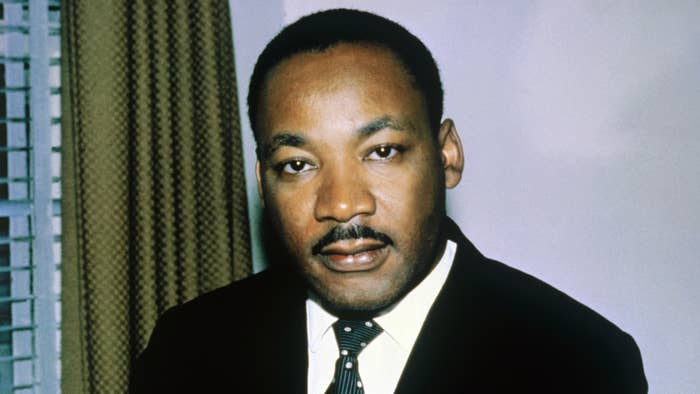 A home once occupied by Martin Luther King Jr. was severely damaged in a massive blaze.
According to the Courier-Post, the fire broke out early Saturday morning at 753 Walnut St. in Camden, New Jersey. The civil rights icon reportedly lived at the residence in 1950, while he was studying theology.
Camden Fire Department Chief Michael Harper said emergency personnel arrived at the scene at around 2:30 a.m, shortly after the fire was reported; however, the structure's dilapidated state posed a few challenges for the crew.
"The place was already boarded and heavily fortified when our members got there," he said. "They had to open the boards but by that time, the fire was pretty well advanced. They couldn't make entry because of concerns about the structural integrity."
Harper said his team has yet to determine a cause for the fire, but continue to investigate. Early findings indicate the fire began in the rear of the second floor, eventually causing the roof to collapse. After the fire spread to a neighboring home, nearby residents were told to evacuate. 
Officials say it's unclear if anyone was inside the property at the time of the incident, but confirmed no injuries were reported.
Local activists and historians have spent years trying to secure a historic designation for the home with the goal of converting it to an MLK memorial. However, Saturday's fire has cast uncertainty over the house's future, as it could be condemned after officials inspect it.
Pastor/activist Amir Khan told the Courier-Post the house was insured, and he remains optimistic about the preservation efforts.
"We're hoping and praying that things will still work out OK," he said.  "I'm just glad no one was hurt, especially the people who live next door, and I'm sure that would have been Dr. King's first wish, too. Prayerfully, we can keep moving forward."