Federal Judge Blocks Texas From Defunding Planned Parenthood
A federal judge has blocked Texas from defunding Planned Parenthood.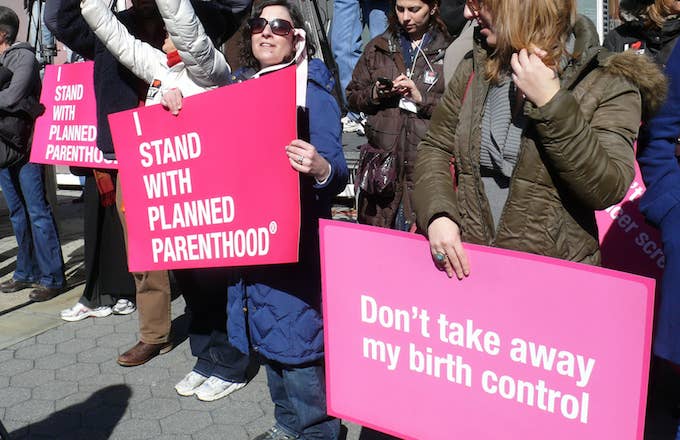 Flickr
Image via Charlotte Cooper/Flickr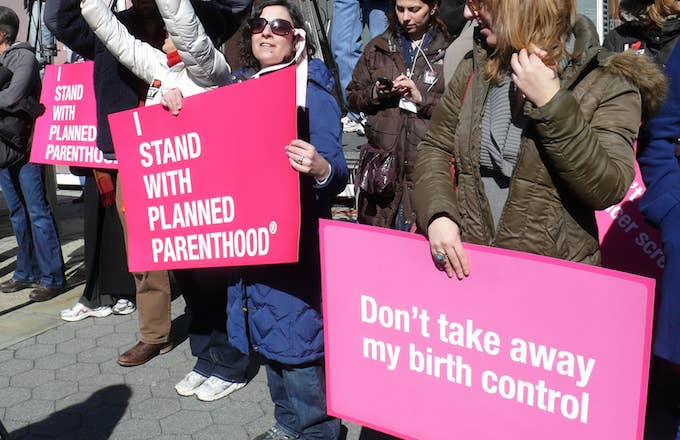 A federal judge ruled Tuesday that Texas cannot cut Planned Parenthood from receiving Medicaid funding. U.S. District Judge Sam Sparks' preliminary injunction temporarily halted Texas' ongoing efforts to defund Planned Parenthood through illegitimate claims that the healthcare provider was profiting from the sale of fetal tissue. The decision will temporarily protect 30 clinics that serve low-income patients throughout the state.
The injunction follows Sparks' previously delayed January decision, which "essentially bought Planned Parenthood an extra month in the state's Medicaid program," according to the Associated Press.
Sparks' decision preserves what Planned Parenthood says are cancer screenings, birth control access and other health services for nearly 11,000 low-income women at 30 clinics. Texas originally intended to boot Planned Parenthood in January but Sparks told the state to wait pending his ruling. Arkansas, Alabama, Kansas, Mississippi and Louisiana have also had similar efforts blocked.
According to Sparks, the injunction was issued on the grounds that Texas had failed to provide "any evidence" of illegal practice by Planned Parenthood and that the videos—as was determined following numerous investigations into the 2015 doctored clips by anti-choice advocates—were baseless (and indeed, misleading).
"A secretly recorded video, fake names, a grand jury indictment, congressional investigations—these are the building blocks of a best-selling novel rather than a case concerning the interplay of federal and state authority through the Medicaid program," Sparks wrote, according to the Associated Press. "Yet, rather than a villain plotting to take over the world, the subject of this case is the State of Texas's efforts to expel a group of health care providers from a social health care program for families and individuals with limited resources."
Since 1976, the Hyde Amendment has prevented Planned Parenthood from using federal funding for abortion procedures. And while abortions only account for 3 percent of Planned Parenthood's health services, the state plans to repeal Sparks' decision.
"No taxpayer in Texas should have to subsidize this repugnant and illegal conduct," said Republican Texas Attorney General Ken Paxton in a statement. "We should never lose sight of the fact that, as long as abortion is legal in the United States, the potential for these types of horrors will continue."
According to the Huffington Post, an estimated $4 million in funding for services like cancer screenings and STI/STD testing for low-income communities could be in jeopardy. As the Associated Press points out, a question of whether President Donald Trump will pull funding for the organization is yet to be seen.
"We will never back down, and we will never stop fighting for our patients," said Cecile Richards, president of the Planned Parenthood Action Fund, according to the New York Times. She called the injuction a "victory for Texas women."