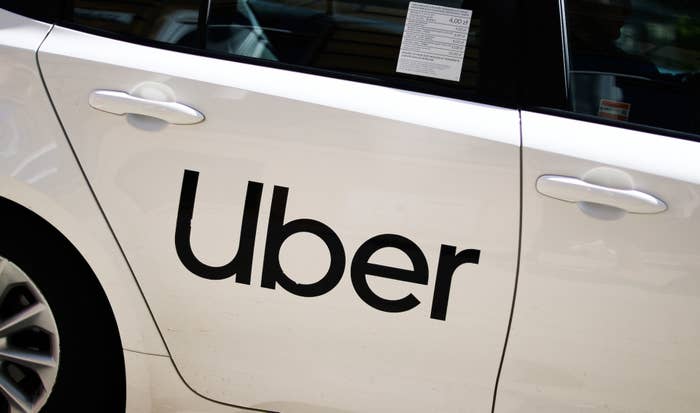 A Kentucky woman is behind bars after fatally shooting an Uber driver who she believed was attempting to kidnap her, the El Paso Times reports.
Phebe Copas, 48, who was visiting her boyfriend in El Paso, arranged for an Uber, driven by Daniel Piedra Garcia, 52, to pick her up and take her to meet her boyfriend at Speaking Rock Casino.
According to an arrest affadavit obtained by the El Paso Times, during the drive Copas noticed signs for "Juarez, Mexico," which is located along the U.S.-Mexico border. As such, she believed Garcia was taking her to Mexico against her will.
Fearing that Garcia was kidnapping her and taking her to Mexico, Copas allegedly pulled out a firearm and shot Garcia in the head. The shooting resulted in Garcia's car crashing into barries on the side of the highway.
Before calling 911, Copas allegedly took a picture of Garcia and sent it to her boyfriend, who then called law enforcement.
"When the affidavit came out, it said that she shot my uncle and that she took a picture of him after she shot him and she sent it to her boyfriend, and then she called the police," Piedra's niece told the El Paso Times. "She took a photo before calling 911."
Garcia remained hospitalized for five days before his family took him off life support after doctors confirmed he would not recover.
Despite Copas' claims, authorities said the car was "not in close proximity of a bridge, port of entry or other area with immediate access to travel into Mexico."
"The investigation does not support that a kidnapping took place or that Piedra was veering from Copas' destination," police said in a news release.
Copas has been charged with murder and is being held on a $1,500,000 bond.