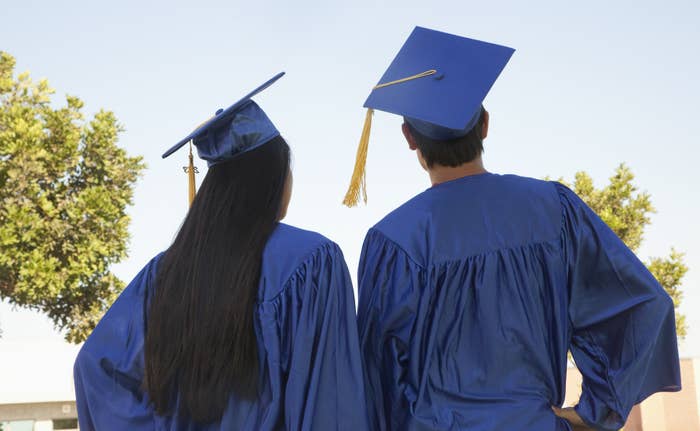 A high school in Texas had to postpone its graduation ceremony after only a few of its seniors met graduation requirements.
CNN reports Marlin High School, which is located about 120 miles south of downtown Dallas, was scheduled to pass out diplomas on Thursday before determining that the majority of its graduating class "did not meet requirements due to attendance or grades."
"The district has affirmed its commitment to providing necessary resources and support to students, and the new graduation date is seen as a testament to this commitment," the Marlin Independent School District said on Facebook.
Superintendent Darryl Henson told NBC News that his students "will he held to the same high standard as any other student in Texas."
"They found some deficiencies with the data compared to where they felt it should be," district spokesperson Leah Wayne told NBC. "That's why they afforded the students some additional time. They made the decision to postpone graduation so that more students would be able to fix some of those issues."
Despite the postponed graduation, Henson assured the community that the district "will grow from this setback."
"Our district will grow from this setback. Let this be a lesson learned for all," Henson said via Twitter. "As we continue to go through our annual graduation audit, it's our obligation to ensure that all students have met all requirements. Support, accountability, & integrity will remain at the forefront."