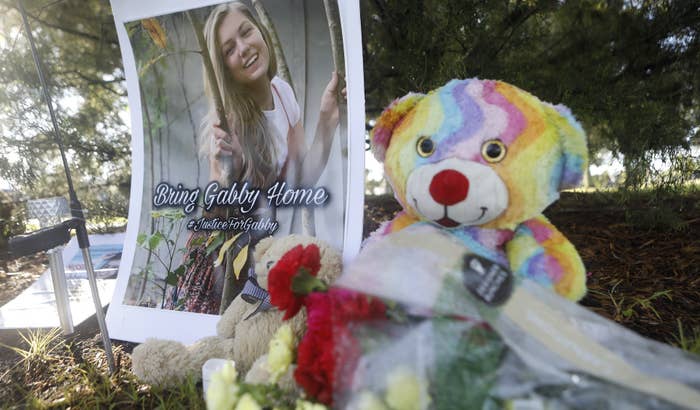 Brian Laundrie's mother offered to help her son "dispose of a body" in an undated, handwritten letter that's been obtained by Gabby Petito's parents after a judge denied a motion to withhold it.
Petito was officially reported missing on September 11, 2021, less than two weeks after Laundrie had returned to his Florida home without his fiancée. The woman was found strangled to death in Grant Teton National Park in Wyoming, where she and Laundrie had been camping before her disappearance.
As reported by CNN, Roberta Laundrie wrote a "burn after reading" letter, which a Florida judge on Wednesday determined could be used as evidence in a lawsuit.
"I just want you to remember I will always Love you and I know you will always Love me. You are my boy. Nothing can make me stop loving you, nothing will or could ever divide us. No matter what we do, or where we go or what we say- we will always Love each other," Roberta wrote in the letter.
"If you're in jail I will bake a cake with a file in it. If you need to dispose of a body I will bring show up with a shovel and garbage bags," it says, with an apparent cross out over the word bring. "If you fly to the moon, I will be watching the skies for your re-entry. If you say you hate my guts, I'll get new guts."
Roberta ended the letter, writing, "(Nothing can separate us: not hatred, not hunger, not homelessness, not threats, not even sin, not the thinkable or unthinkable can get between us.) ~ Not time. Not miles and miles and miles. ~"
In January 2022, the FBI announced that Laundrie—who later died by suicide—had confessed to killing Petito. A coroner had said weeks prior that Petito died of causes including strangulation and blunt-force injuries.