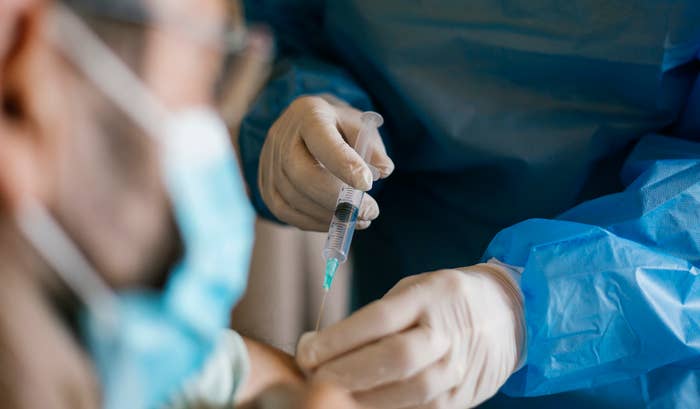 A retired postman from northern India is making headlines after hoodwinking health officials en route to receiving a multitude of coronavirus vaccine doses.
The New York Timesreports Brahmadeo Mandal, an 85-year-old resident of the eastern Bihar state, has received 12 COVID-19 vaccines since getting his first dose on Feb. 13 of last year.
"I felt that it was helping my general health," Mandal told the NYT. "My backache has improved, my general weakness improved, and my appetite improved."
Even after getting the jab a dozen times, Mandal claims he has no plans of stopping after his 12th dose. "I still want more," he said. 
As for how he was able to trick health officials, Mandal says he used his national identity card and his mobile number for nine of the 12 shots. From there, he duped the system by going to different locations and using the identities and phone numbers of relatives. 
"I was always looking for new vaccine camps and would go there," Mandal explained. "Nobody would recognize me."
Meanwhile, local health officials have ordered an investigation into the matter. Dr. Amarendra Narayan Shahi, the chief medical officer in Madhepura, launched a probe to find out how Mandal managed to receive so many doses. 
"Yes, he is claiming that he got 12 doses," Dr. Shahi told the NYT. "I have constituted a three-member investigating team to find the truth."