Man Sues Southwest Over Canceled Flights, Says Airline Owes Customers $5 Million in Refunds
Passenger Eric Capdeville has sued Southwest Airlines over the company's failure to refund him and other customers after they were left stranded.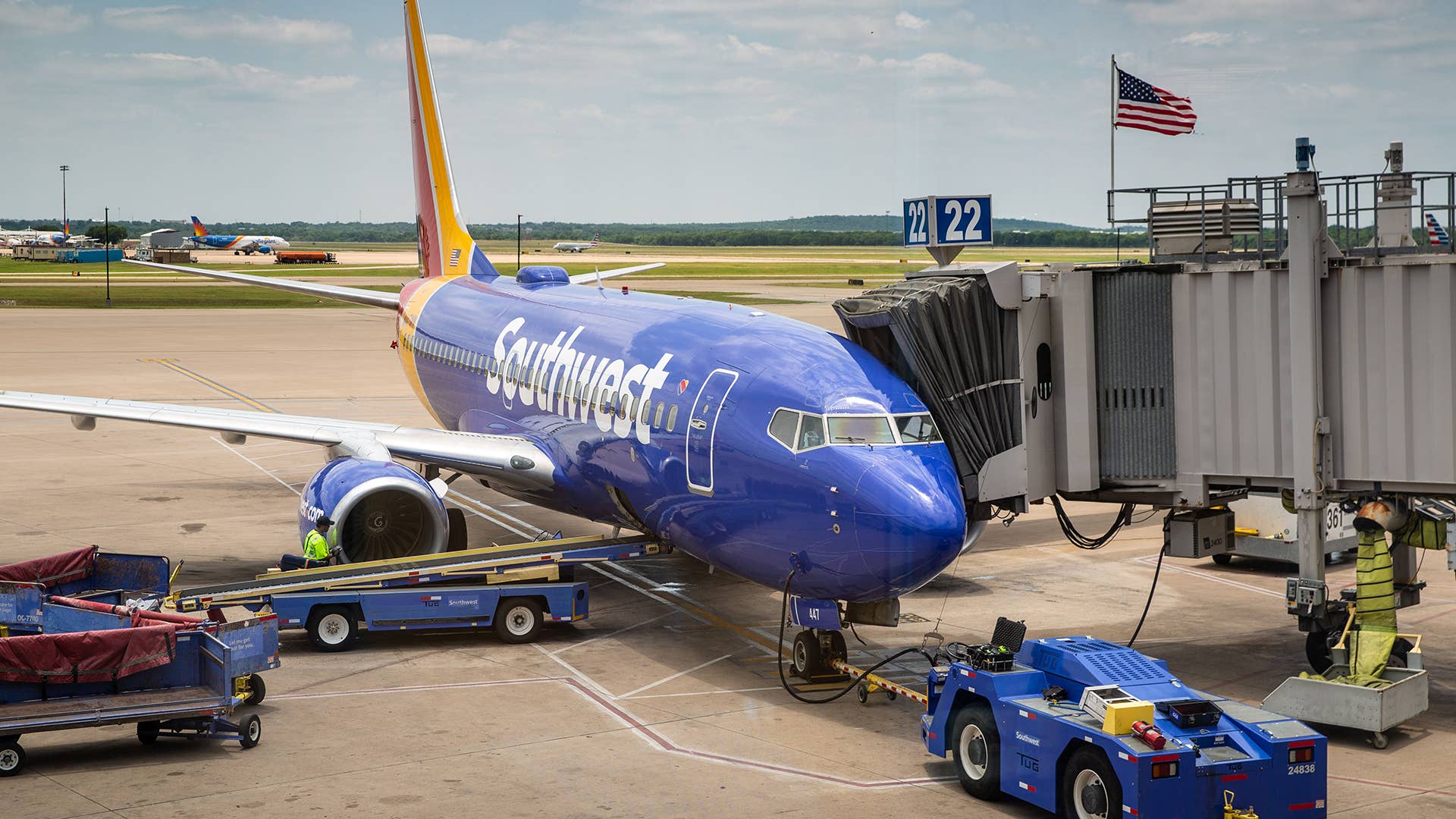 Getty
Image via Getty/George Rose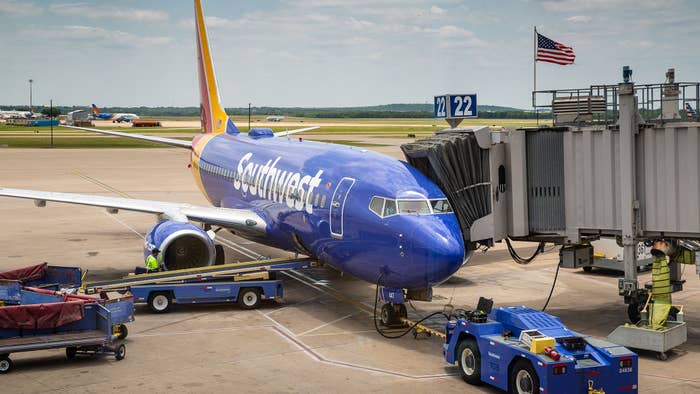 Louisiana-based passenger Eric Capdeville has filed a lawsuit against Southwest Airlines over the company's failure to refund him and other customers after they were left stranded during the holidays, CBS News reports.
In his class-action lawsuit, Capdeville alleged that the airline's contract of carriage states they will provide refunds for any canceled flights, and reimbursement for any incurred costs such as hotels. "Southwest's failure to provide prompt refunds for canceled flights violates not only its own contract of carriage, but also federal law," reads his suit, which was filed in the Eastern District of Louisiana. He also alleged that the airline currently owes thousands of customers over $5,000,000 in refunds following the mass-cancellations over the holiday period.
Capdeville bought a pair of tickets from New Orleans to Portland, Oregon in October for use on Dec. 27, 2022. When the chaos of the holiday travel period, worsened by the "bomb cyclone" winter storm, resulted in the cancellation of his flight, he had to cancel reservations in Portland that he had already paid for. The airline allegedly did "not offer any comparable accommodations on another flight," or provide him with a refund. He was only offered airline credits for a future Southwest Airlines flight, which he said violates its contract of carriage.
In the company's contract, the airline has promised customers it can provide refunds within seven days of a refund request for any tickets purchased with a credit card, or within 20 days for cash purchases. In the days following the disaster of the airline's holiday period, Southwest has offered 25,000 frequent-flier points to anyone affected by the cancellations. The points have a value of just over $300, and Southwest CEO Bob Jordan said they do not have blackout dates and will not expire. 
Efforts to mend relations with customers is currently underway, the airline said in a statement. "There are several high priority efforts underway to do right by our customers, including processing refunds from canceled flights, and reimbursing customers for expenses incurred as a result of the irregular operations," reads the recent statement. "In fact, on December 28, we launched a website to assist customers with requesting refunds and reimbursements, and those requests are being processed and issued."