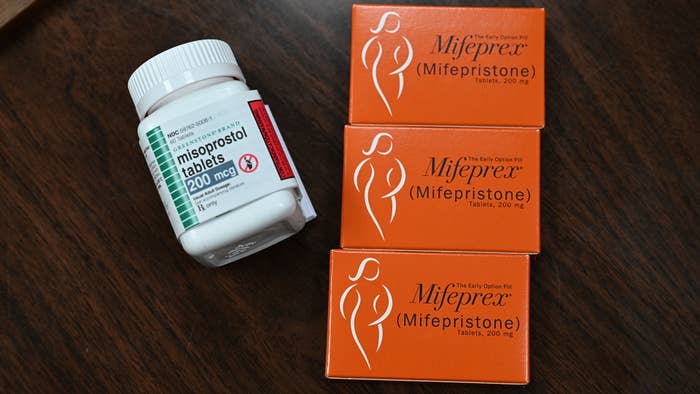 On Tuesday, the US Food and Drug Administration announced that certified pharmacies across the country can dispense abortion medication Mifepristone to patients, CNN reports. 
The medication can be dispensed to people with a prescription at retail pharmacies including major chains such as CVS and Walgreens. The pill was previously only available through certified health-care providers, but the restrictions of the COVID-19 pandemic saw the removal of a rule that required individuals to take the first of the two drug treatments in person. That rule has since been permanently ended. The drug can be used alongside another medication called Misoprostol, and can terminate a pregnancy. Mifepristone can also be used for miscarriages. 
"A time when people across the country are struggling to obtain abortion care services, this modification is critically important to expanding access to medication abortion services and will provide healthcare providers with an additional method for providing their patients with a safe and effective option for ending early pregnancy," said Danco Laboratories, who market Mifepristone as Mifeprex.
While laws change by state, the two medications can be taken up to 11 weeks after the first day of the previous menstrual period. Pills are used in over half of pregnancy terminations in the country, and have become more sought-after following the overturning of Roe v Wade by the Supreme Court last year. In states where there are bans or restrictions on abortions, it would be either illegal or an uphill legal battle for pharmacies to provide access to the pills.
Pharmacy chains CVS and Walgreens announced that they are looking into the FDA's updated rules. "We're reviewing the FDA's updated Risk Evaluation and Mitigation Strategy (REMS) drug safety program certification requirements for mifepristone to determine the requirements to dispense in states that do not restrict the dispensing of medications prescribed for elective termination of pregnancy," CVS said in a statement.