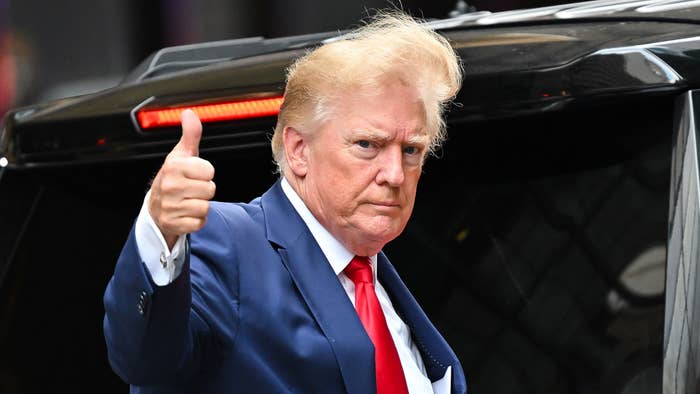 Following the FBI search of Donald Trump's Mar-a-Lago home in Palm Beach, Florida on Monday, the former president has invoked the Fifth Amendment.
As part of the state of New York's probe into Trump's business practices with his company, he announced on Wednesday that he will not answer any questions in the case. "Under the advice of my counsel and for all of the above reasons, I declined to answer the questions under the rights and privileges afforded to every citizen under the United States Constitution," Trump said in a statement, per CNN.
He was scheduled to be deposed by lawyers from New York Attorney General Letitia James' office as part of the civil investigation into the Trump Organization, which is alleged to have misled lenders, insurers, and tax authorities with misleading financial documents. In his post on Truth Social, where he announced his intentions to invoke the Fifth Amendment, he described the investigation as "the greatest Witch Hunt in U.S. history." He also referred to the U.S. as a "Banana Republic," which a number of notable right-wing pundits have also asserted following the FBI raid of his Florida home.
Trump previously suggested that anyone who is truly innocent would not plead the Fifth during a 2016 campaign rally in Iowa, as CNN's Chief White House Correspondent Kaitlan Collins pointed out. 
The testimony arrives just days after FBI agents searched Trump's Florida home in Palm Beach. He confirmed the search in a statement, in which he alleged his residence was "under siege" by authorities even though he had been "working and cooperating with the relevant Government agencies." He has already accused FBI agents of "planting" evidence during the search, and said federal agents did not let his legal team observe their activities in his home.