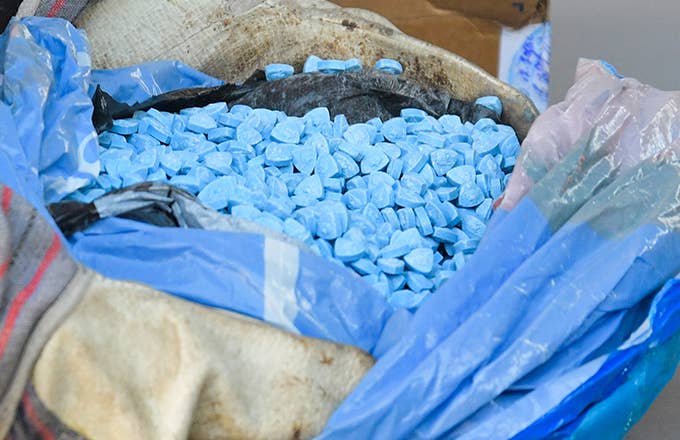 An unsuspecting Austrian couple found themselves in possession with over half a million dollars worth of ecstasy, and it was all by mistake. As CNN reports, the middle-aged couple opened their mail from what they believed to be an online retailer only to discover almost 25,000 ecstasy tablets. At first, they believed the package contained small decorative stones, but when they realized they were likely illicit drugs, the couple promptly returned the package to the local post office.
"The originally planned cozy breakfast was quickly over and to the horror of the couple, it turned out that, though one of the packages did contain the two dresses, the second however had 24,800 Ecstasy tablets worth about €500,000 (roughly $550,000)," Upper Austria police said in a statement. "The (post) office was equally astonished, which is why the police, and subsequently the narcotics department of the City Police Command Linz, was informed."
The package was sent from the Netherlands, which was recently reported to be one of the largest drug producers in the world. Linz deployed a drug squad to investigate the package further, and ultimately discovered it was supposed to be sent to Scotland. As a result, Scottish police and the UK's National Crime Agency are assisting in the ongoing investigation.
In other unfortunate drug transportation news, this week it was reported that a submarine was stopped in the Pacific Ocean by the U.S. Coast Guard, at which point 12,000 pounds of cocaine believed be worth more than $165 million dollars was discovered on board.