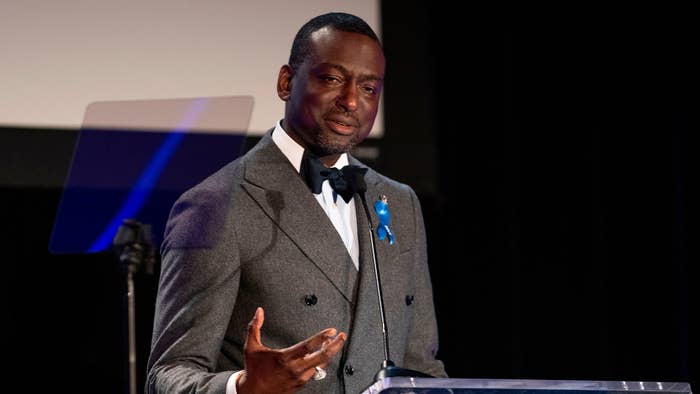 In a one-word statement shared on Friday, a member of the exonerated Central Park Five has issued a response to Donald Trump's indictment in New York.
"For those asking about my statement on the indictment of Donald Trump—who never said sorry for calling for my execution—here it is: Karma," tweeted Yusef Abdus Salaam, who also released the one-word response as an official statement to news outlets.
His statement comes less than a day after a New York grand jury voted to indict the former U.S. president for his alleged role in a payment plot with adult film star Stormy Daniels. The charges lodged against Trump are currently unknown, but he's wasted no time on Truth Social letting his followers know how angry he is about the decision. "This is an attack on our country the likes of which has never been seen before," wrote Trump, who is widely accused of inciting the January 6, 2021 attack on the Capitol. "It is likewise a continuing attack on our once free and fair elections. The USA is now a third world nation, a nation in serious decline. So sad!"
Yusef Abdul Salaam was one of the Central Park Five, a group of five Black and Latino teenagers who were wrongly accused of raping and assaulting a white woman in Central Park in 1989. Amid the trial of the teenagers, Trump infamously bought out full-page newspaper advertisements calling for New York to introduce the death penalty. He didn't specifically call for their execution, but the implication of the advertisements was very clear.
During his presidency, Trump refused to apologize for the advertisements. Over a decade after the attack, another man confessed to the assault, and DNA evidence confirmed he was the perpetrator. All five of the accused were exonerated in 2002. They sued the city of New York after their release, and were awarded $41 million in a settlement in 2014.